July 28, 2014 2.50 pm
This story is over 89 months old
Cathy's story: 73-year-old Lincoln dementia carer given lifelong support
Life-changing care: Cathy Poulton, who is the sole carer for her husband Ted, is praising the support of St Barnabas Lincolnshire Hospice.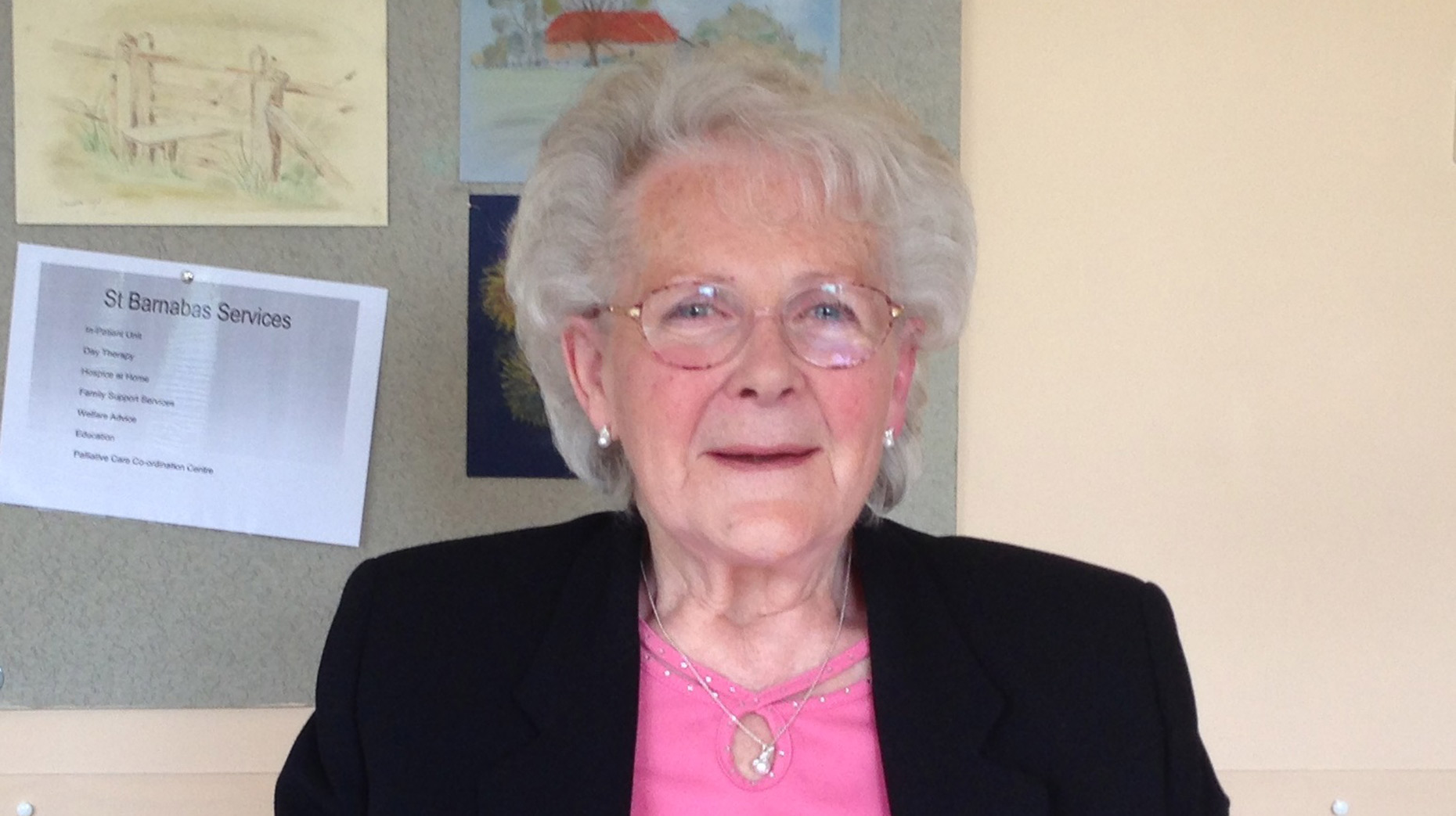 Cathy Poulton (73) from Barndey near Lincoln has been given life-changing support from St Barnabas Lincolnshire Hospice, after three and a half years as the sole carer for her husband Ted.
Ted Poulton, aged 78, has required daily care since the onset of dementia and the muscle-wasting disease ataxia.
Cathy, who does all the cooking, cleaning and household chores, also supports Ted emotionally as he struggles to understand and accept his condition.
She said: "Ted doesn't realise how bad he actually is. He doesn't recognise that his behaviour is out of the ordinary.
"It's sad really. There are times when he just sits in his chair staring endlessly out of the window for hours, his face expressionless and his eyes vacant.
"His behaviour can be very erratic, one minute he is completely on the ball and then the next he acts like a small child.
"He can't be left alone for long, which means I can't go out and see friends as much as I'd like. Ultimately, he relies on me entirely. Our whole lives are dictated by Ted's illness."
Cathy herself faced a personal health battle when she underwent surgery in 2010 to have a tumour removed from the base of her brain.
The tumour was removed successfully, but Cathy suffered a bleed afterwards.
"The sickness soon passed but unfortunately the bleed had severely and permanently affected my eyesight, leaving me with little more than tunnel vision in my left eye", she said.
"Despite all this I am grateful that the operation went well and I am even more grateful to still have some vision.
"It was crucial that I retained my mobility and independence, not just for myself but because keeping me well means I can continue to care for Ted."
After a friend recognised her struggle, Cathy contacted St Barnabas Lincolnshire Hospice in 2013, which has proven to have been a lifeline ever since.
"That was last October," she explained. "And I have been attending on a weekly basis ever since.
"I was immediately struck by how helpful and empathetic the staff there are. They have helped to put my mind at ease by creating an emergency carer's plan which details how Ted would be cared for if I became unwell.
"It has also been wonderful to have the opportunity to talk openly and freely; I don't have to bottle everything up.
"Being a full time carer can be stressful and exhausting and I often find it difficult to relax. When I'm at home with Ted I'm always on edge, if he's in another room I'm straining to listen out, worried that he may have a fall or need my help.
"I'd be absolutely lost without St Barnabas now."