August 29, 2014 11.49 am
This story is over 88 months old
New chilli festival turns up the heat in Lincoln
Tongue-tingling challenge: Lincoln shoppers will be able to try out the "hottest" taste sensations at St Marks Shopping Centre next month.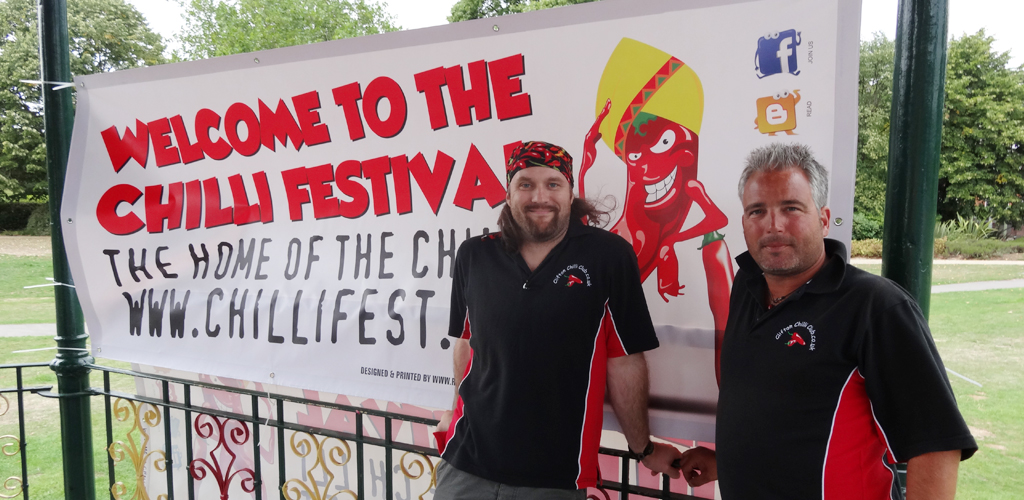 For those with a fiery passion for the hottest of foods, Lincoln BIG is staging an unmissable event for spice-lovers, staging the first-ever Lincoln Chilli Fest on Saturday, September 6.
The Business Improvement Group has teamed-up with St Mark's Shopping Centre to stage an event that's expected to get tastebuds tingling.
The event will take place at St Marks Square between 10.30am and 5.30pm, where chill-lovers will be greeted by a range of colourful stalls, all laden with exciting temptations.
Chilli-producers from around the country will be offering shoppers and visitors an "extra warm" welcome, and giving them the chance to try and buy products ranging from hot sauces to chilli mojitos and chili tequila beer.
Lincoln BIG Events & Promotions Manager Michael Armstrong said: "We are delighted to be teaming-up with St Marks once more to stage another "first" for Lincoln.
"If our music in The Garden and Carnival in The Garden events earlier this Summer are anything to go by, it will be a great success."
The temperature promises to heat up again in the afternoon, when a tongue-tingling Chilli-Eating Contest gets underway in The Garden at St Marks at 3pm.
Competitors will be "going for the burn" by biting into some truly eye-watering fiery chillies.
On a more chilled note, people can sit back and relax to some great sounds. Strummin' Steve (Steve Jackson) and Easy Bob will be among duos playing some fantastic acoustic-style music in The Garden at St Mark's during the day.
St Mark's Shopping Centre Facilities Manager Nikki North said: "We are really looking forward to hosting the first Lincoln Chilli Fest at St Marks and hope visitors have a fantastic time.
"It is great to see new things like this taking place in Lincoln, I'm particularly looking forward to the Chilli-Eating Contest."
Lincoln BIG also worked with Chilli Fest UK to bring the free event to the city.
More details can be found on St Marks' website.