August 7, 2014 9.27 am
This story is over 88 months old
Plans for Lincoln digital display signage approved
Digital signage: Plans for new, modern signs to help visitors navigate Lincoln city centre have been approved by the City Council.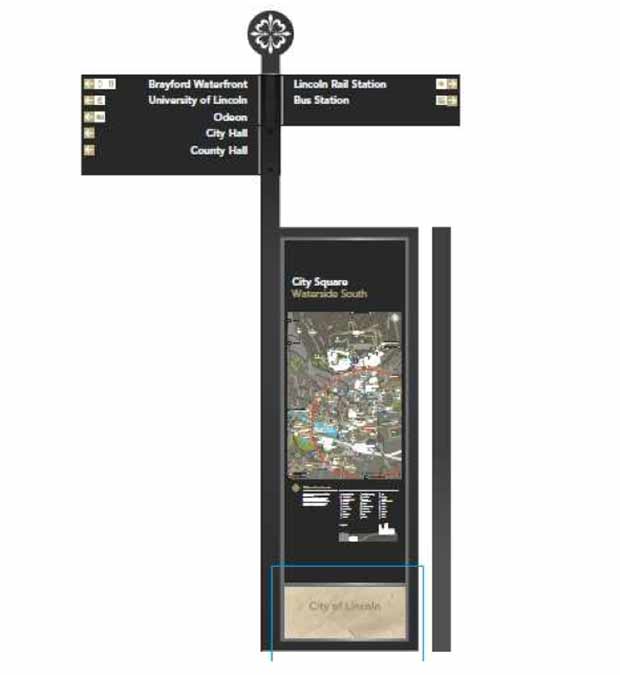 Plans to put up new street signage around Lincoln, some of which would use digital technology, have been approved by the City Council Planning Committee.
As previously reposted, Lincoln BIG submitted plans for 18 signs, from digital displays to maps and fingerpost style signage, to be placed in busy areas around the city.
The signs, costing around £150,000, are part of a larger project by Lincoln BIG to improve visitor experience in the city.
The signs would be situated in areas such as along Lincoln High Street, St Marks, Cornhill, the bus and train stations and Brayford Wharf.
The plans originally went to planning on July 16, however was deferred due to changes needed on some of the designs.
The signs will now feature the Visit Lincoln logo to remain consistent with branding elsewhere in the city and on marketing documents, and be more visible at street level.
The 10 3125mm lit multidirectional signs and four fingerpost signs will still feature a range or important locations to point visitors in the right direction.
The three lit map panels will feature a map of Lincoln and other useful information to stop visitors getting lost.
Meanwhile, there will be three digital signs with a 42inch digital screen positioned centrally within the column of the posts.
A hanging sign will also be positioned along Sincil Street.
The signs which require lighting will use LEDs, using adjacent lighting columns or nearby feeder pillars as a power source.
Work is expected to begin on the signage over the summer.