August 29, 2014 9.31 am
This story is over 88 months old
Time for a rethink on Police and Crime Commissioners
PCCs and Crime Panels: "Is the system so fatally flawed that it cannot deliver the accountability the public has a right to expect," asks John Marriott.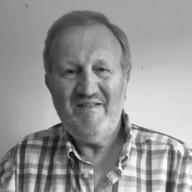 As someone who spent eight years as a member of the Lincolnshire Police Authority before standing down in 2009, I have to admit that we sometimes struggled to raise our profile with the public. I still, however, think that we did a reasonable job of scrutinising policing on a tight budget in a geographically difficult area. However, like many, I had grave doubts about what replaced us.
The introduction of PCCs (Police and Crime Commissioners) was based on what looked dangerously like a back-of-the-envelope exercise, based on an American model, which did not travel well when it crossed the pond and landed on our doorstep.
Perhaps the envelope should have been bigger as the plan that replaced Police Authorities, which, by and large, did a reliable job of holding Police Constables to account, clearly left many uncertainties as well as generating massive apathy on the part of voters when elections for PCCs took place a couple of years ago. So much for the democratic mandate these men and women were supposed to receive.
The real problem, rather like having elected mayors in cities and super heads in schools, is the philosophy that one person is in a far better position to get things done without recourse to committees or panels. That's fine so long the person elected or appointed is up to the job and, more importantly, that you have people who can effectively scrutinise their policies and do something if these policies appear to be going wrong.
Recent events at a certain local academy chain as well as the suspension and subsequent reinstatement of Lincolnshire's Chief Constable last year lead me to ask why the actions of individuals were not challenged more assiduously by those theoretically placed in a position to perform that role, namely governing bodies and, in particular, the newly minted Police and Crime Panels.
As far as the case of the Chief Constable was concerned, the lack of teeth of the Police and Crime Panel, a body comprising local councillors and lay persons (a smaller version of the Police Authority, in fact, but without the latter's powers), whose task it is to scrutinise the actions of the local PCC, would appear to be where the problem lies.
Now we have another 'challenge' to the system. Regardless of what we think about the culpability of the Police and Crime Commissioner in South Yorkshire, either in his present life or his former one as Council Executive Member for Children's Services, regarding the sex abuse findings in his area, here is a golden opportunity for the system to show those of us doubters that it can really deliver.
So, over to the South Yorkshire Police and Crime Panel to show us it has the courage and willingness to hold its PCC properly to account, even if, by the time you read this, he may have already done the decent thing. Or is the system so fatally flawed that it cannot deliver the accountability the public has a right to expect? Is this Police and Crime Panel, as ours appeared to be with our PCC, really just another toothless tiger?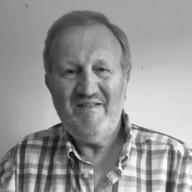 John was a councillor for thirty years, finally retiring in 2017. A schoolteacher by profession, he served on the North Hykeham Town Council (1987-2011), the North Kesteven District Council (1987-1999, 2001-2007) and the Lincolnshire County Council (2001-2017). He was also a County Council member of the former Lincolnshire Police Authority for eight years until standing down in 2009. In 1997 he was the Lib Dem Parliamentary candidate for Sleaford and North Hykeham. He is currently not a member of any political party.