August 8, 2014 10.08 am
This story is over 88 months old
All three stolen Lincoln puppies found
Puppies found: All three of the missing puppies have been found.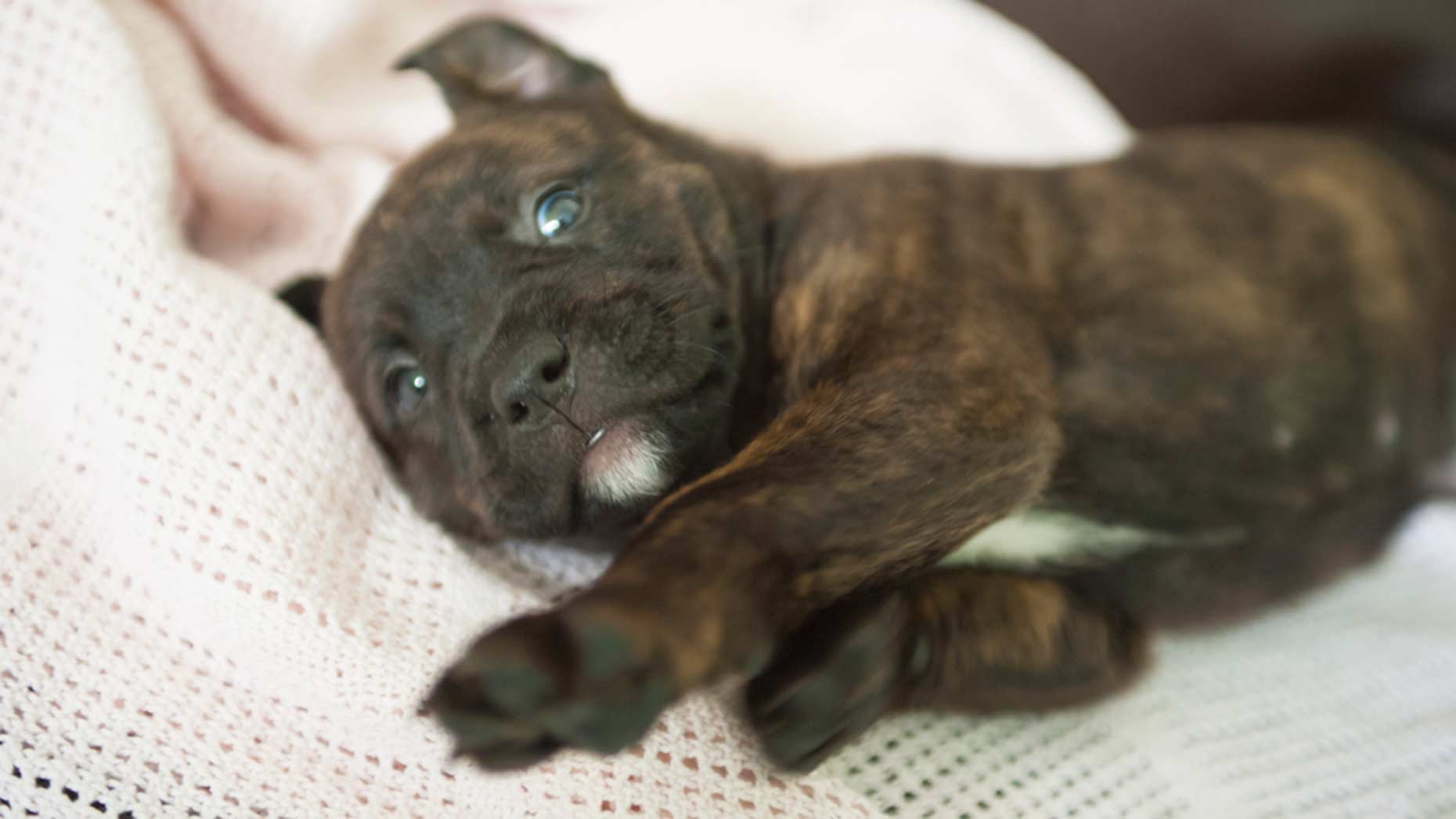 Update at 11.43pm: The third puppy, Yasmin, has been found. She is safe and well.
---
Two puppies taken in what is believed to be a burglary in Lincoln have already been recovered.
As previously reported, three of the Staffordshire Bull Terrier cross puppies from Roxy's litter of 11 were stolen from their foster home on Foss Street in Lincoln overnight between August 6-7.
Volunteers from the charity caring for the puppies, Bullies in Need, believe an offender may have got in through a window of the property.
Two have already been found however: one was recovered in the Monks Road area and the other in the Moorland Avenue area.
Lincolnshire Police have thanked everyone for their assistance in helping located the puppies, and are now working to identify the people responsible for the theft of the puppies.
One of the puppies, Yasmin, is still missing. She is brindle with a white chin and has been microchipped.
BIN volunteer Sally Turzanski said: "We called police, media, local radio stations, pet shops, vets, Nomads Trust, YMCA, RSPCA and other relevant organisations and alerted them to make the puppies too hot to handle.
"I then ran straight to a local business that I knew had CCTV in the area. After trawling through the footage, they found CCTV images of a person at 4.30am with our puppies, just minutes away from the house that they were stolen.
"We were then told that the puppies were being sold on Monks Road area of Lincoln. We obviously shot down as fast as possible. Tara was found not long after wandering the streets.
"After more detective work we were given an address in another area of Lincoln and were told that one of the puppies was there. That was when we found Lucy. Yasmin is thought to be in Cleethorpes […] We will be doing everything we can to get her back.
"We absolutely love these puppies. We watched them be born into the world and would never knowingly put them at risk. The police were impressed at our detective work and the fact that we have recovered two of the three puppies in less than 12 hours. We will not rest until Yasmin is home safe and well."
If anyone has any information to assist the investigation, contact Lincolnshire Police on 101 quoting incident number 127 of August 7.
Alternatively, contact Crimestoppers anonymously on 0800 555 111.