Access LN6 grades Lincoln residents' bike security
Security tags: Access LN6 tagged 100 bikes in Lincoln this week, rating how well secured they were and tips on how to improve them.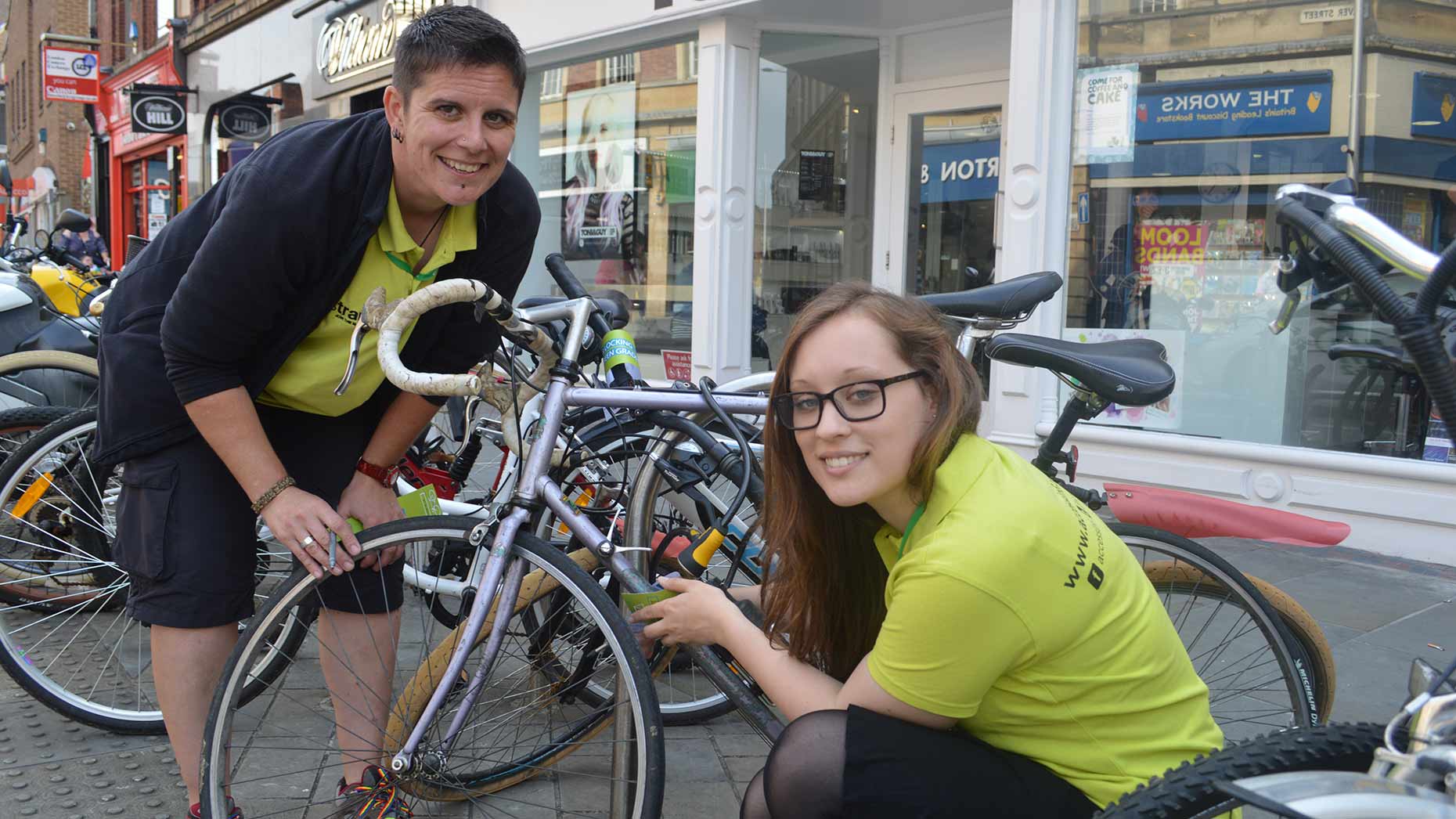 The Access LN6 team took a trip around Lincoln city centre this week, grading how well residents had locked up their bikes.
On September 18, Lincolnshire County Council's Access LN6 team marked 100 bikes with green tags, rating their security from being stolen.
The tags highlight how well, or not so well, each bike has been secured, and offer tips on better cycle security.
The grades were marked one to four, meaning 'excellent', 'good', 'poor' and 'fail'. Around 60% of the bikes tagged got a "poor" or "fail" result.
While some bikes used a strong D-lock or chain attached to robust cycle storage, others used more flimsy locks that were only secured one part of their bike, and/or left lights and accessories unsecured to the bike.
Phil Watt, Cycling Officer at Lincolnshire County Council, said: "Following the recent news that 47 bike thefts have been reported to Lincolnshire Police in the last 28 days, we wanted to offer our support and provide top tips for locking your bike more securely.
"We want to encourage more people to cycle, but feel safe in the knowledge that their bike will be secure. We hope that our grading tags will encourage cyclists to think about where and how they lock their bikes in Lincoln city centre."
To prevent bike theft, Access LN6's top tips are to:
Secure your bike with a strong D-Lock or chain, and use two locks if possible
Secure your frame and wheels to a robust structure such as cycle parking available across Lincoln city centre
Choose a site that is well lit and if possible in view of a CCTV camera
Access LN6 also recommend signing a bike up to the Immobilise database, which helps with recovery of a stolen bicycle.