September 9, 2014 9.54 am
This story is over 87 months old
Lincoln band The Pylons to perform at the Royal Albert Hall
Boys on tour: A teenage folk band from Lincoln has had a busy summer taking to the stage of various festivals in the UK, but will next perform at their biggest venue yet.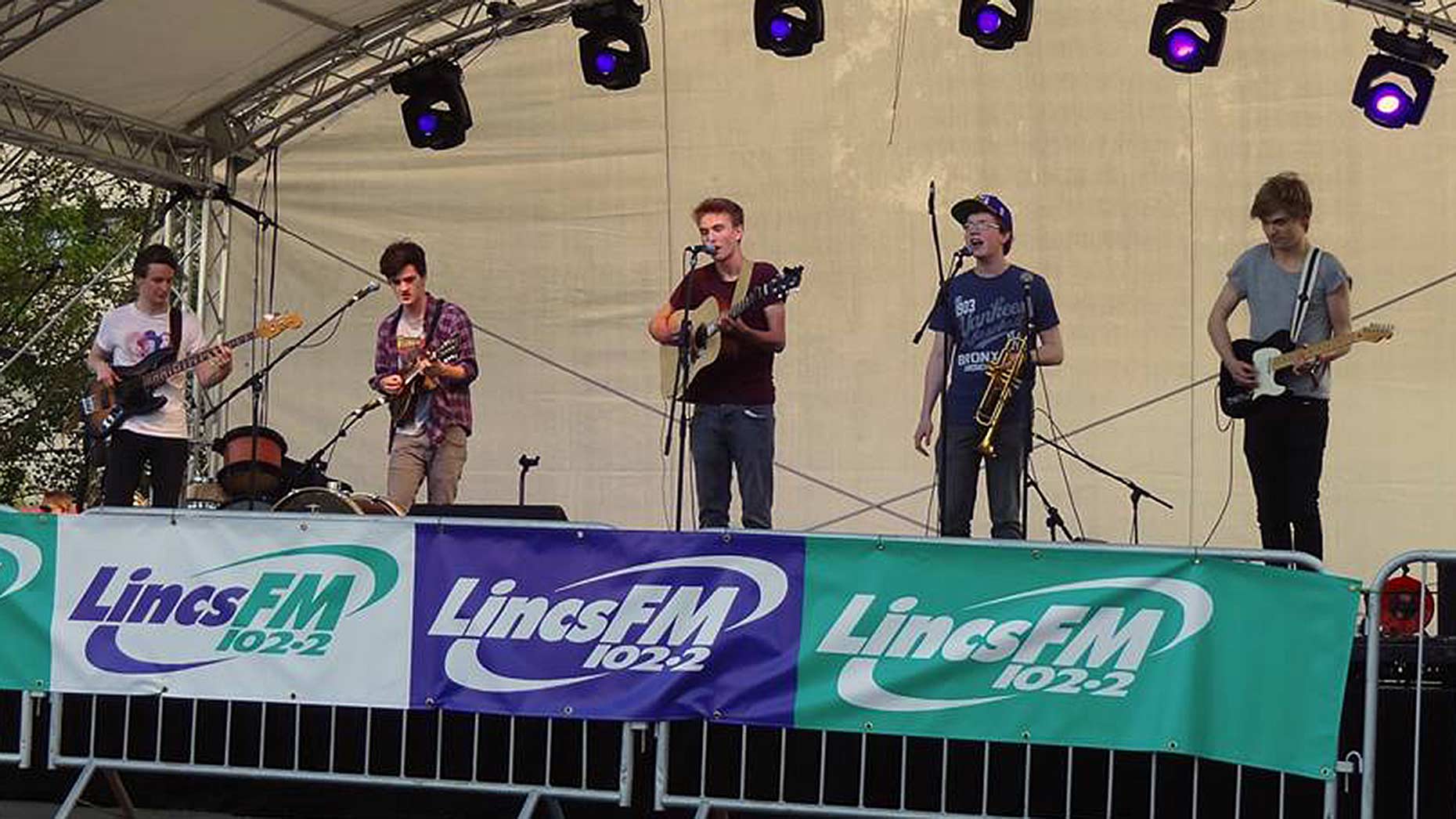 A band from Lincoln will be performing at the Royal Albert Hall on 10 November as part of the Schools Proms 2014.
Local pop/folk band The Pylons is made up of five talented young musicians aged 16 to 18, all studying at William Farr School.
They were first discovered by BBC Introducing, and as a result have played a number of festivals this summer including Beat Herder Festival, Y Not Festival and Galtres Parklands Festival.
Lead vocalist and acoustic guitarist Barney Alexander said: "We've been a band for about a year and we've had a very exciting summer going to loads of festivals.
"We played the BBC Introducing stage, Beat Herder Festival, Y Not Festival and Galtres Parklands Festival. We've been trying to do as many festivals as we can to gain more experience.
"We have also produced our first EP and we have another one coming out soon"
The band have had a fantastic summer, even rubbing shoulders with top musicians including solo artist Newton Faulkner.
Trumpet and backing vocalist Joe Davies said: "We chilled out with Newton Faulkner who was just sat outside his tour bus; he even watched us perform. We also played football with a band called Amber Run and we got chatting to many inspiring musicians."
Despite these highlights, their biggest gig is yet to come: they will be performing at the Albert Hall this November. Barney explained how they got such a incredible opportunity:
"It's with an event called Music for Youth; we did the regional festival in Boston and it went down really well. Then we got asked to do the National festival in Birmingham but we weren't too thrilled with our performance. 
"We knew the Albert Hall was the next step but we didn't expect to get that far. Then we got a call to say we were playing at the Albert Hall, it was a brilliant moment and we can't wait."
The local band are enjoying great success and have even racked up 100,000 views on Youtube for their songs Shadows and The Race.  
The band say they are looking forward to next summers' festivals, and the new challenges next year brings.
Their next gig is at The West End Tap in Lincoln on September 13 for people who want to see them live before they go to the Albert Hall.
The Pylons' EP, Sun, is available to download from iTunes now.
To find out more about the band visit their Facebook and Twitter pages.
https://www.youtube.com/watch?v=L5SN7ov22a8