Lincoln chartered surveyors grow with new young staff
Fresh faces: Banks Long and Co have appointed three new members of staff in their Lincoln office.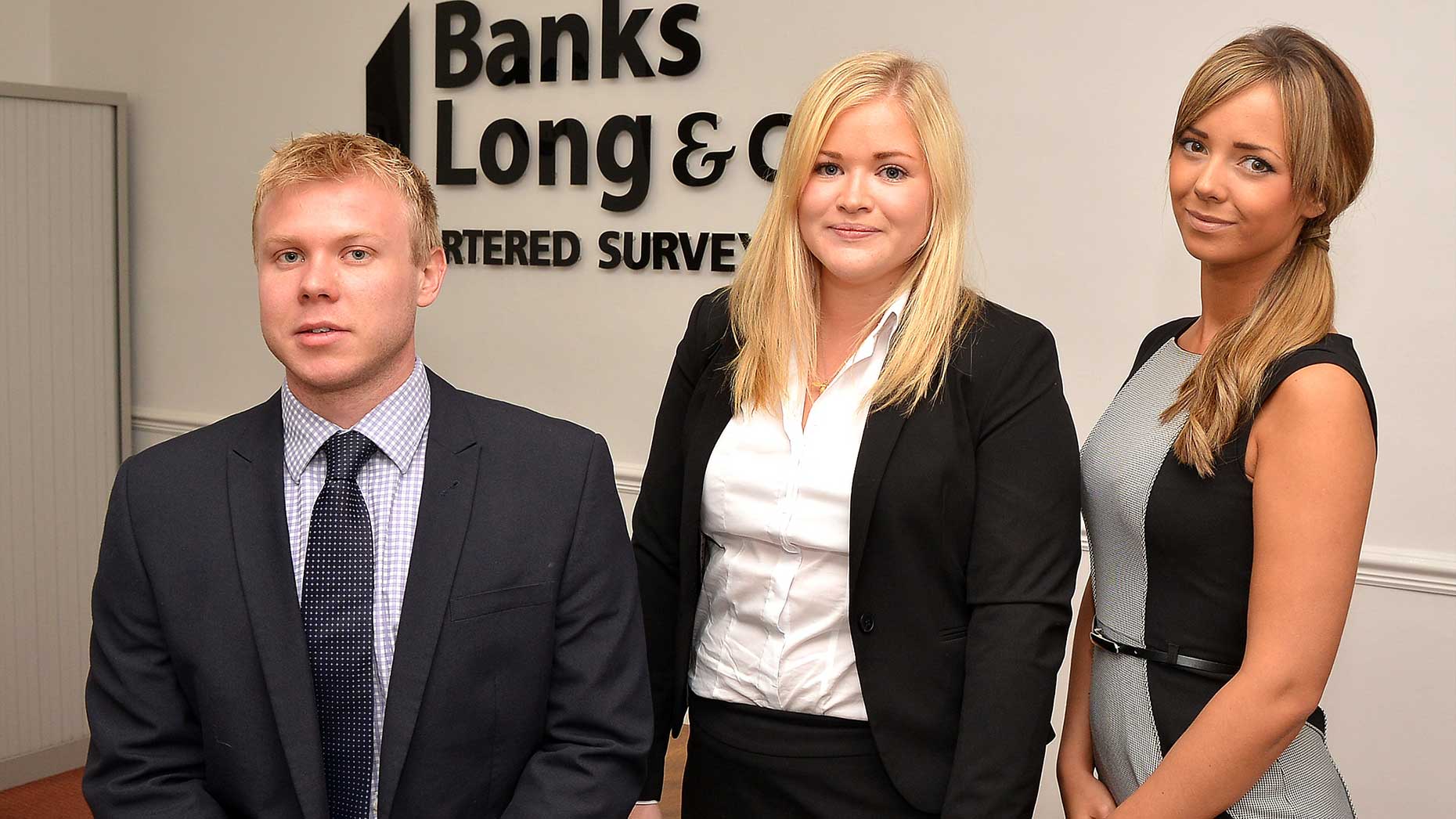 The Lincoln office of chartered surveyors Banks Long & Co has added three young members to its team.
Harriet Hatcher (26), Natalie Davies (25) and Charlie Johnson (26) have joined the firm in response to its growing needs of business and property owners in Lincoln, the East Midlands and even UK.
A strengthening commercial property market has been seen in Lincoln recently, with expansion moves and new retailers moving to the city and county.
Surveyor Harriet Hatcher, originally from Sleaford, trained at the Royal Agricultural College in Cirencester, and has a degree in Property, Agency and Marketing. She worked in the land and development department of a five-agency practice in The Cotswolds before her new role in Lincoln.
Building surveyor Charlie Johnson (26), from Lincoln has a degree in building surveying from Nottingham Trent University. He worked for a housing association, then spent time with a Lincolnshire commercial surveying practice, applying to Banks Long & Co.
Management Surveyor Natalie Davies, has a degree in Real Estate from Nottingham Trent University. She gained commercial experience with another county firm, before joining Banks Long & Co.
She said: "I'm now part of a pro-active and responsive property management department, which looks after more than 70 sites and a total of over 600 units. These range from stand-alone buildings to shopping centres.
"I get involved in services ranging from the collection of rent to the administration of service charges, carrying out property inspections and ensuring leases are complied with and insurance cover is maintained."
Banks Long & Co Director Tim Bradford said: "With confidence returning to the market, it was time to strengthen the team at Banks Long & Co.
"These appointments will allow the firm to continue providing the very best service to our clients. We are looking forward to all three surveyors fulfilling their potential
within the company."