Lincoln 'older ladies' dance group set for UN performance
Magic Movers: A group of Lincoln dancers aged between 64 and 81 will take to the stage at a UN conference.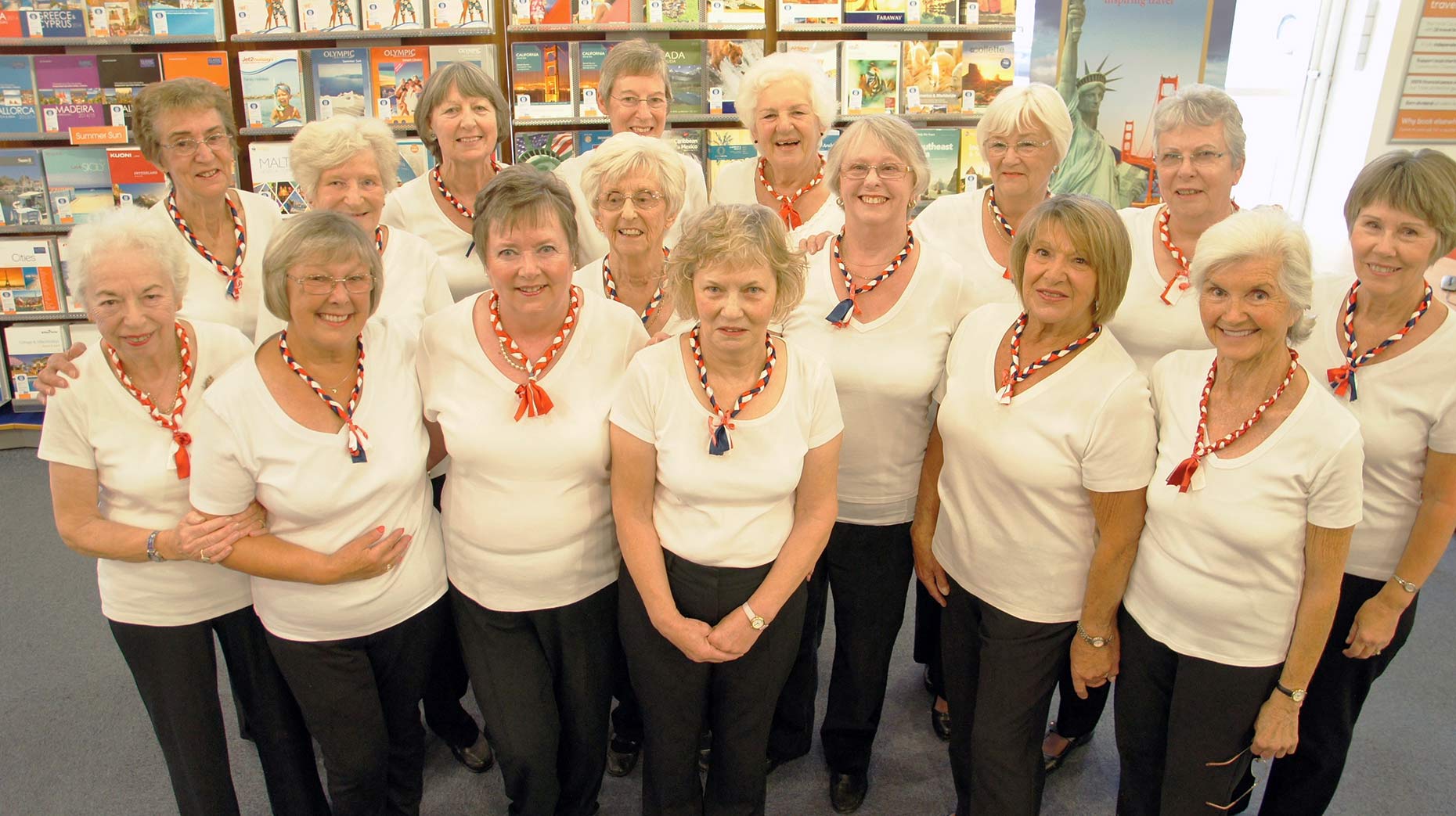 Ever considered joining a dance group post-retirement? The Magic Movers from Lincoln consists of 65 ladies aged up to 94, and 17 members are gearing up for a special United Nations performance.
The selected group of 17, aged between 64 and 81 will perform at the Palais des Nations, the headquarters of the United Nations Office at Geneva, in celebration of the International Day of Older Persons on October 1.
Classes are entirely self-funded and flights and accommodation for the trip are being paid for by individual members. Businesses or individuals wishing to sponsor the trip are being asked to contact [email protected]
After receiving an invite from the United Nations Economic Commission for Europe, which runs an active ageing programme, the dancers leapt at the chance to perform.
The Magic Movers was formed in 2006 and the group meets once a week at a church hall in Lincoln. They describe themselves as a programme for older ladies and promote health and wellbeing.
The group performs a range of routines, from classical to rock and pop, with music ranging from Frank Sinatra and Michael Buble to Robbie Williams and Ronan Keating.
Dances include props such as bowler hats, walking sticks, parachute silk and feather boas.
The Magic Movers is led by Jacky Simpson (69), who took up leading dance after the death of her husband in 2004.
Jacky said: "When we dance we feel young again. Dancing is the ultimate expression of being alive and helps the more mature lady to find the secret of perpetual youth. Dance is also good for balance, posture and it gives us dynamic control of our bodies."
Group member Carole Adams (69) said: "I love dancing with the Magic Movers. When we meet at class I know that I will see familiar faces and smiles from people I have come to know and I will feel at home.
"We have fun together as we dance and lose ourselves in the music, music that is from our era such as Frank Sinatra, Doris Day and Glen Miller. Music evokes many emotions and brings back precious memories."
Liz Cameron (81) said: "If someone had told me 30 years ago, that I'd be dancing at the UN headquarters in Geneva when I was 81 I would have said 'you must be joking!"
Irene Page (70) added: "Magic Movers has made retirement an adventure and filled it with friendship and laughter. We've danced for Children in Need, at Lincoln Cathedral and taken part in filming for the Age UK television advert. Dancing in Geneva will be the icing on the cake! Every event with Magic Movers is full of magic moments!"
This is the second overseas performance for the Magic Movers.
In 2010, 12 members of the group took part in a three-day dance tour in Russia, performing in St Petersburg and Petrozavodsk.
Magic Movers have taken part in lots of performances at various festivals and events including the Lincolnshire county show, the Retirement Show at London's Olympia in 2009 and the BBC Children in Need show in 2010.
Some of the group took part in a television commercial for Age UK in 2011.