Lincoln shopping centre adds cycle storage for staff and shoppers
City cycle storage: Staff and shoppers can take advantage of new cycling facilities at the Waterside Shopping Centre on Lincoln High Street.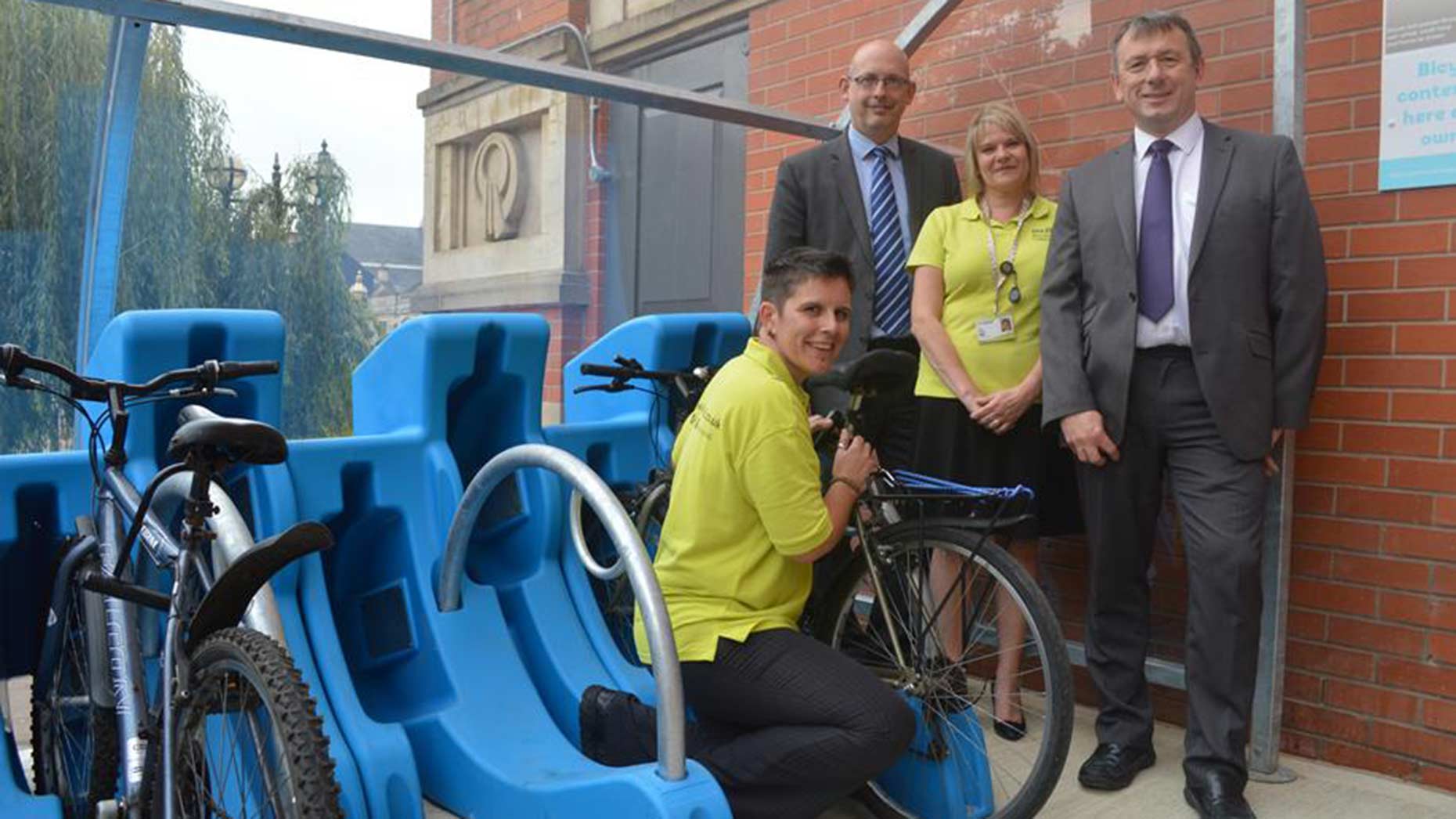 The Waterside Shopping Centre in Lincoln is now offering a safe place for staff and shoppers to store their bikes with new storage facilities.
The shopping centre is encouraging more people to cycle to work too, with its new cycle storage and staff showers on site.
The facilities were funded with a £15,000 Sustainable Travel Grant from Lincolnshire County Council's Access LN6 team.
With over 250 staff and 90,000 visitors each week, the shopping centre poses a good location to add cycle facilities in the city centre.
The centre has been working with Access LN6 to develop a travel plan so staff and shoppers can travel in a more environmentally friendly way.
Around 27% of staff currently drive alone to work, so it is hoped the travel plan will help reduce single occupancy car journeys by 7% by March 2015, and another 7% by March 2018.
Roy Greening, General Manager at Waterside Shopping, said: "Access LN6 is a great project, and we couldn't be happier about partnering with Lincolnshire County Council to offer our staff and shoppers access to such great sustainable travel facilities.
"Hopefully these additions will encourage centre employees and visitors to become more active by leaving their cars at home and cycling into the city centre!"
Councillor Richard Davies, Executive Councillor for Highways and Transportation at Lincolnshire County Council, added: "Access LN6 aims to increase the number of people walking, cycling, using public transport and car sharing across Lincoln – whether that's to and from work, or visiting the city for shopping.
"We're delighted to be working with the Waterside shopping centre to encourage staff and shoppers to travel sustainably."