September 1, 2014 1.15 pm
This story is over 87 months old
Supermarket employee helps raise £13k for charity this year
From Disneyland Paris to Lincoln: If there's a charity event going on in the area of North Hykeham you can bet that Nigel Reid has something to do with it.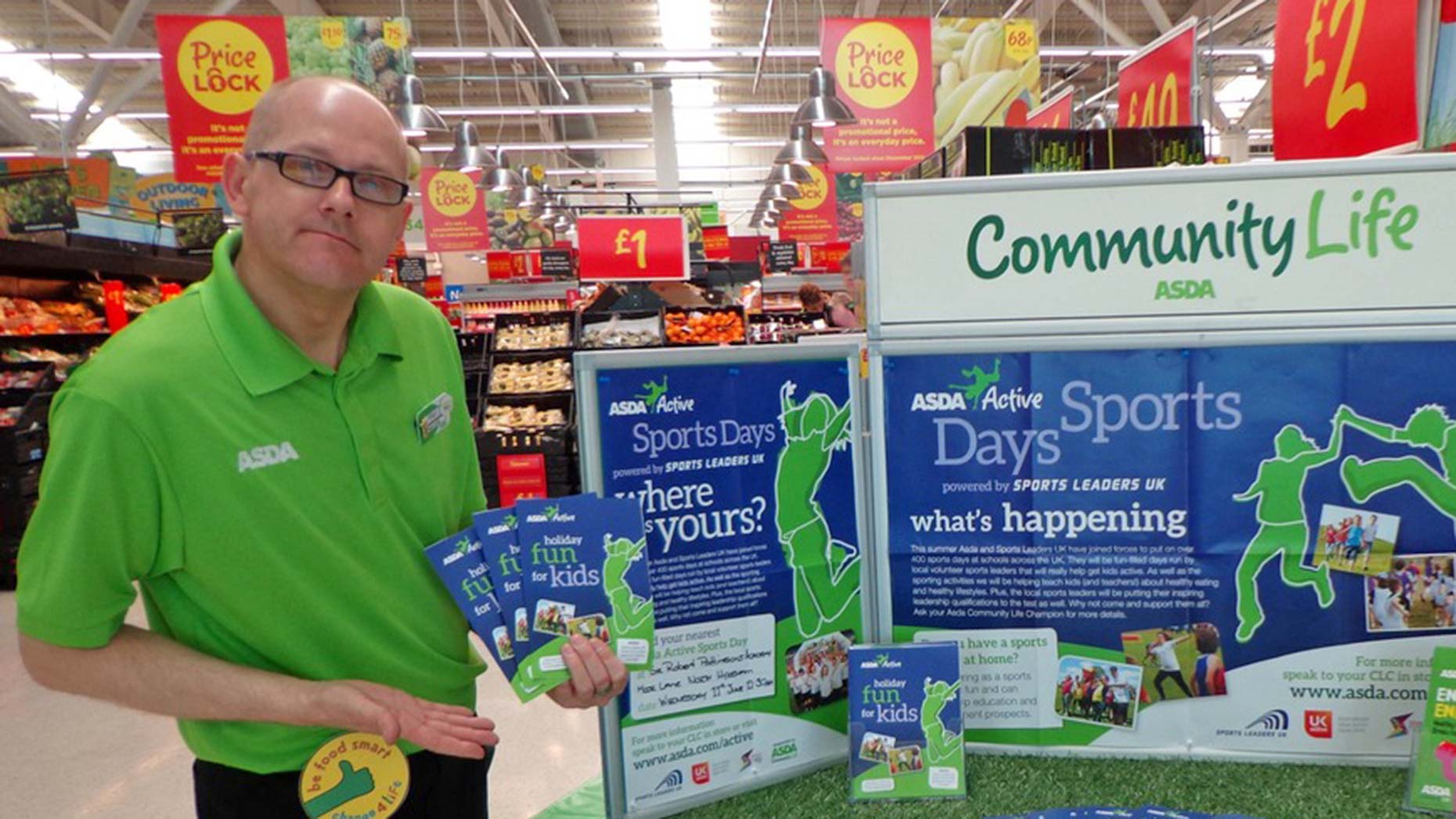 If there's a charity event going on in the area of North Hykeham you can bet that Nigel Reid has something to do with it. The former Disney employee who now works for Asda in North Hykeham is the Community Life Champion and has helped raise over £13,000 for charity this year alone.
Nigel has been working at Asda for the past 7 years and his determination to raise money for local charities continues to thrive. From breast cancer charities to BBC Children in Need, his long list of good will work is something to be amazed at.
He is always doing something to help raise money for local schools, local businesses and the local community. Whether it's doing a display, visiting local schools or contributing to sports events, he is always looking to help out in some way.
It's not always been easy for Nigel, but the reward for doing this charitable work has helped him through his life.
"I've needed help myself in the past but doing all this charity work and seeing others in need with a smile on their face really makes me proud.
"Helping out at schools and dressing up in costumes is always great fun. I used to work at Disney in the parades so I love entertaining."
With his history of being an entertainer at Disneyland Paris, Nigel is always happy to dress up and get involved for any occasion. From 'Umpa Lumpas' to the Easter Bunny, Nigel is keen to a bit of fun to the cause.
"I love this job and helping the less fortunate is really rewarding. We always ask people to come down and help and the community response is fantastic.
"One of the greatest joys from all this charity work is that I get to go out and meet new interesting people across the county."
The charity that is close to Nigel's heart is BBC Children in Need. He's a frequent helper and says it one of his favourite charities to work with.
"I love the fact it helps the British children that are in need of some support. Children need our help the most and no child should be in poverty."
Nigel's dedication and passion to BBC Children in Need has not gone unnoticed. He's the proud owner of the 'Golden Bear', an award given to those who do huge amounts of work for BBC Children in Need. It's an award very few can claim to have.
One of his most memorable moments in his last 7 years of charity work was helping set up the Jubilee celebrations for Beckside care home in North Hykeham.
"We helped to provided the care home with a celebration atmosphere. We supplied them with food, decorations and other Jubilee themes.
"It was great to see that the elderly at Beckside had something to smile about, if we hadn't organised the event they would have had nothing that day."
To see all the charity work both Asda North Hykeham and Nigel have done please visit the Asda green room website.