Access LN6 advise high vis gear for Lincoln cyclists
Stand out: Access LN6 are advising cyclists and pedestrians to stand out with high vis wear this winter.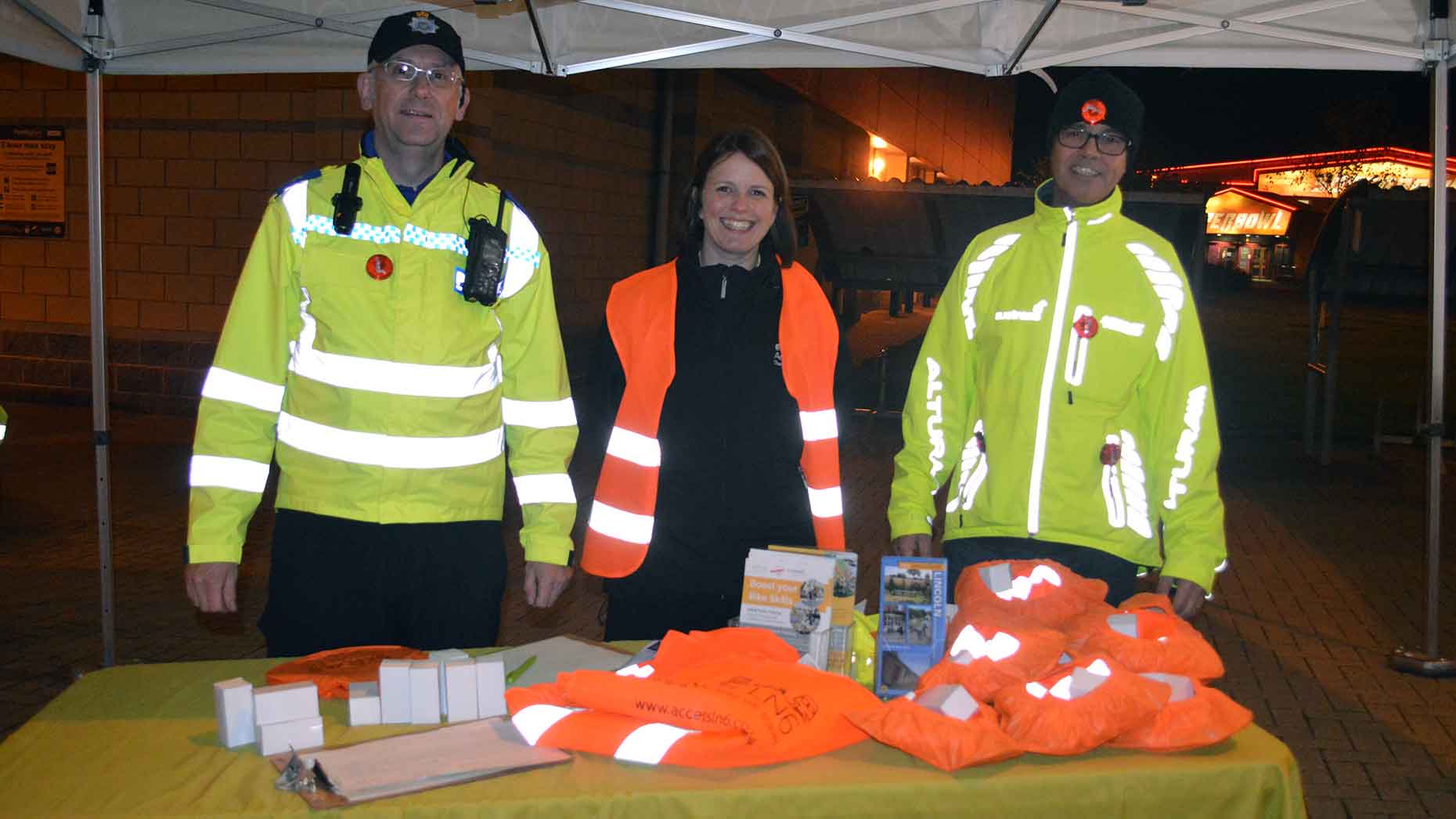 Pedestrians and cyclists are being advised to take precaution this winter and wear high visibility reflective clothing and lights.
The Access LN6 team at Lincolnshire County Council is promoting safe cycling now the nights are drawing in.
This week, the team distributed lights and high visibility vests and rucksack covers to pedestrians and 130 cyclists on Tritton Road.
Vanessa Strange, Transportation Manager at Lincolnshire County Council, said: "Through Access LN6, we are encouraging more people to cycle, and we're delighted that so many people are choosing to commute to work by bike.
"We understand however that some cyclists may stop cycling as it gets darker; we are therefore providing lights and accessories so individuals feel confident in cycling this winter."
The team have also released their three top tips for cycle safety this winter:
Be bright – wear as much high visibility reflective clothing and accessories as you can; you are much more likely to be seen by pedestrians, car drivers and other cyclists
Be comfortable – winter can be cold and rainy, so wear clothes you feel comfortable in – you may even want to invest in some waterproof trousers
Be aware – there are more cyclists than ever before in Lincoln, so be aware of your surroundings; use your bell to warn others you're coming and be polite
The Access LN6 team will run more events running up to Christmas on other cycle paths around the LN6 area.