October 31, 2014 3.29 pm
This story is over 86 months old
Historic carolling event returns to Lincoln
Christmas Tradition: A special carolling event will return to Lincoln, parading from Bailgate down to Cornhill.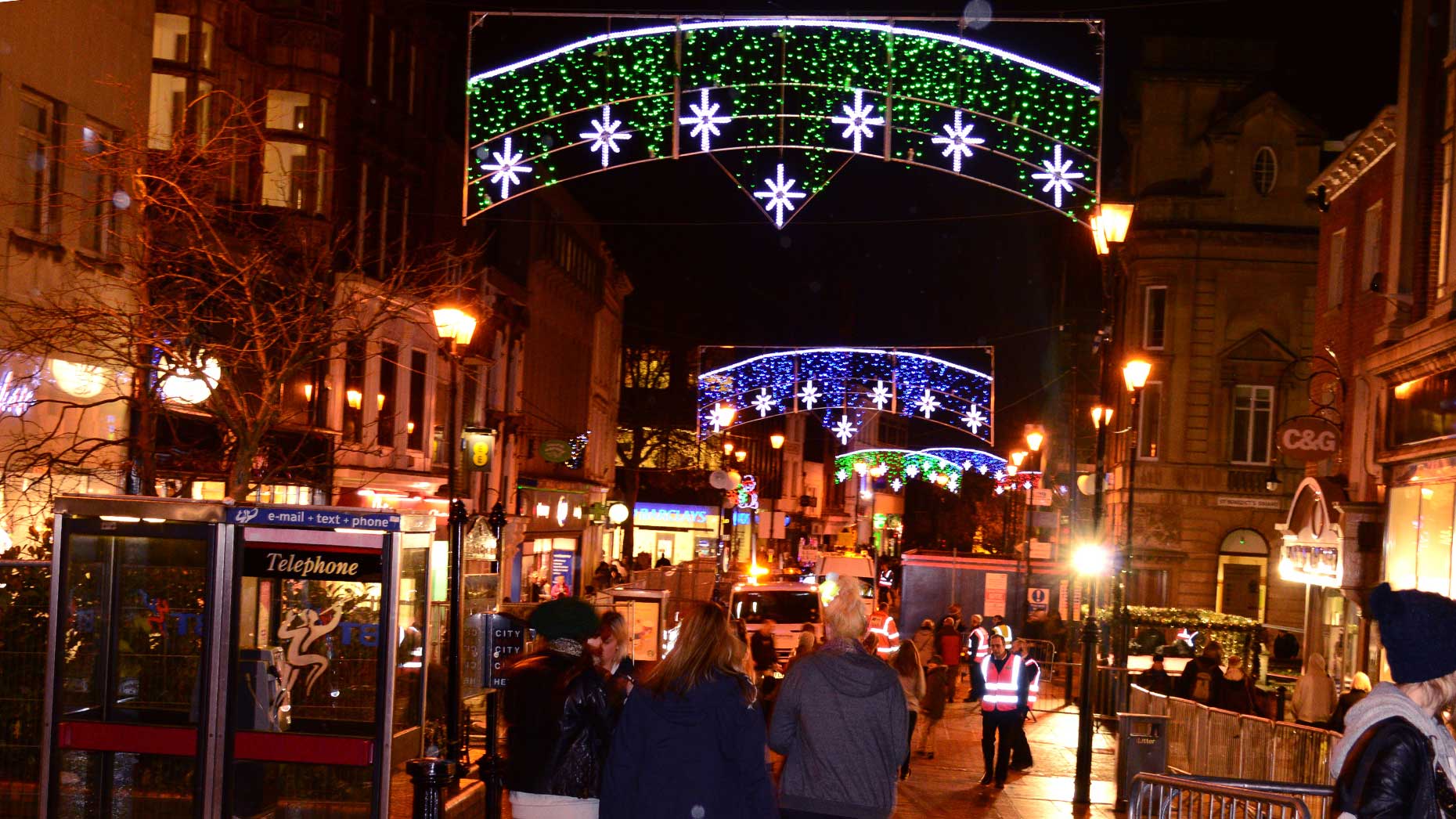 This December, Lincoln shoppers can witness a magical Christmas tradition around the city centre as Carols in The Cornhill returns.
The carolling event takes place on December 11 at 6.30pm with a special procession and the Medieval practice of "Crying Christmas".
The carolling will begin at Newport Arch at 5.30pm with The City of Lincoln Waites. They will stop to "Cry Christmas" at Jews Court and The Cardinal's Hat before finishing at the Cornhill
for the start of the service.
At the Stonebow, the procession will stop to greet Mayor of Lincoln Councillor Brent Charlesworth and the civic party, as well as members of the City of Lincoln Freemen's Gild.
The Cornhill Service will be conducted by the Lincoln Industrial Chaplain and Chaplain to the City of Lincoln Freemen, the Reverend Canon Andrew Vaughan.
Crying Christmas is made-up of a series of verses and is believed to have been written in 1565, possibly by the Official Recorder for the Common Council of Lincoln, William Hyde.
City of Lincoln Waites' spokesman Al Garrod said: "Historians cannot agree whether these verses were spoken or sung, but the words of Crying Christmas are clearly meant to be delivered by three characters.
"We know these (the originals) were three of the Mayor's Officers, because there is a further note in 1571, recording that their robes for Crying Christmas were to be renewed at Civic expense."
He added: "As part of the celebrations, we are planning to invite schoolchildren from the
Mayor's ward to take part. The Lincoln Beevor Band will also be playing music for this special service."
Lincoln's Civic Manager Kate Fenn added: "The Right Worshipful the Mayor of Lincoln, Councillor Brent Charlesworth, will be a key part of the festive procession and is delighted to be continuing this historic event, as his predecessor did over 500 years ago.
"The Mayor will be joined by the Mayoress, Councillor Kath Brothwell and the City Sheriff and Lady, Councillor David and Barbara Jackson."