Lincoln children celebrate Older People's Day with Age UK
Craft together: Young children from Lincoln have been working with elderly people as part of Older People's Day.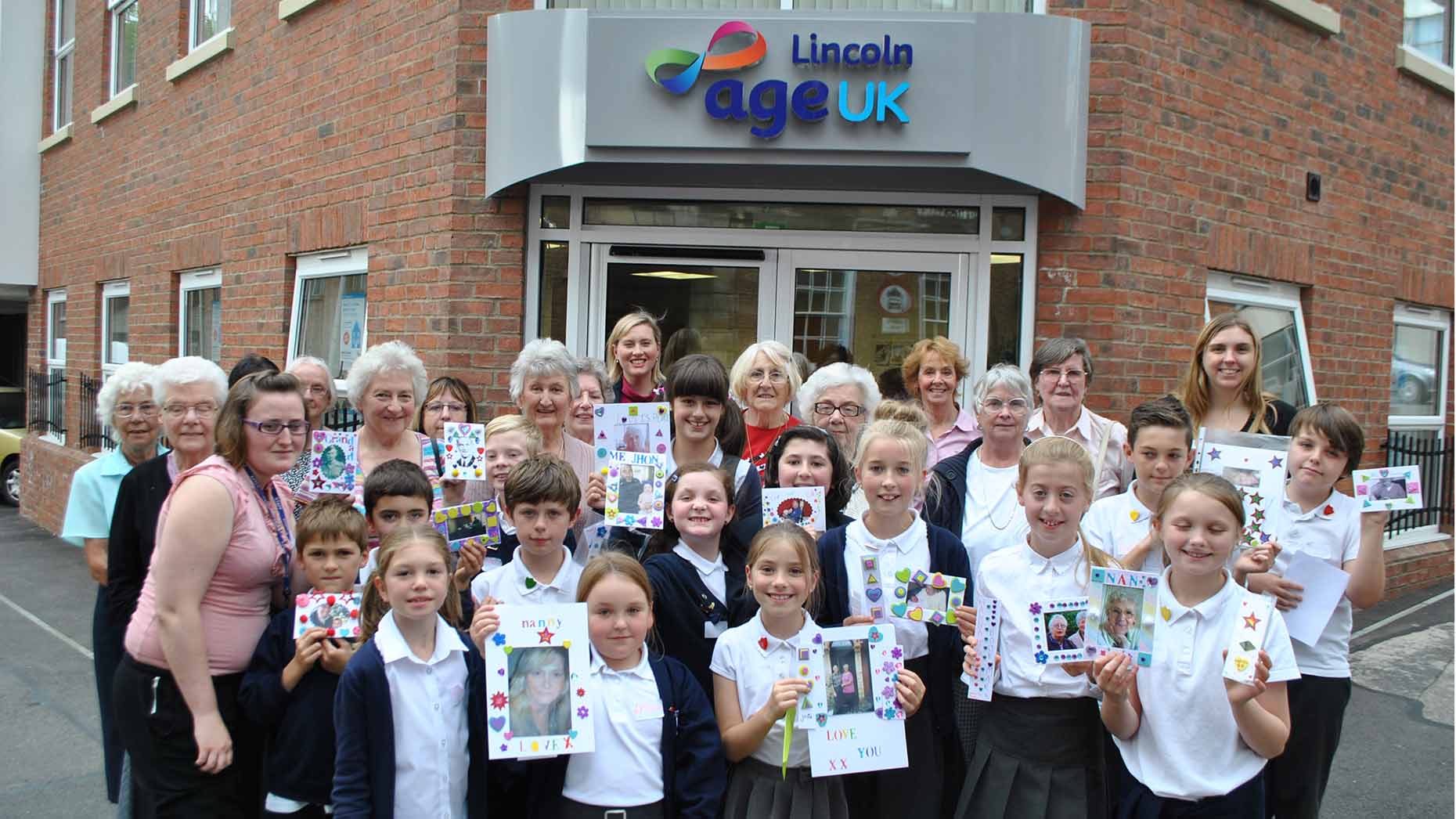 Primary school children from Lincoln celebrated Older People's Day this week by making home-made items for loved ones.
The children from St Faith and St Martin Junior School visited Age UK's activity centre on Park Street to join in the weekly handicraft club, where they made photo frames.
They also learnt more about the charity's work to help older people live independently.
Georgina Garrett, Fundraising and Marketing Manager for Age UK Lincoln, said: "It was great to welcome the children from St Faith and St Martin Junior School to our centre for Older People's Day which is all about celebrating older people and tackling negative stereotypes.
"The older and younger generation have so much they can learn from each other and we're always keen to support intergenerational projects like this.
"We're looking forward to welcoming children from the school back at Christmas for carol singing."
Claire Collett, Head Teacher for St Faith and St Martin Junior School, added: "The children had a brilliant time at Age UK Lincoln learning about Older People's Day, talking to people at the centre and making their photo frames.
"Thank you to the staff and volunteers who made us feel so welcome on the day."