October 7, 2014 10.34 am
This story is over 109 months old
Lincoln chip shop in top 10 to win national chippy awards
Fish-fingers crossed: Burton Road Chippy is in the running to bring home a national award for its fried delights.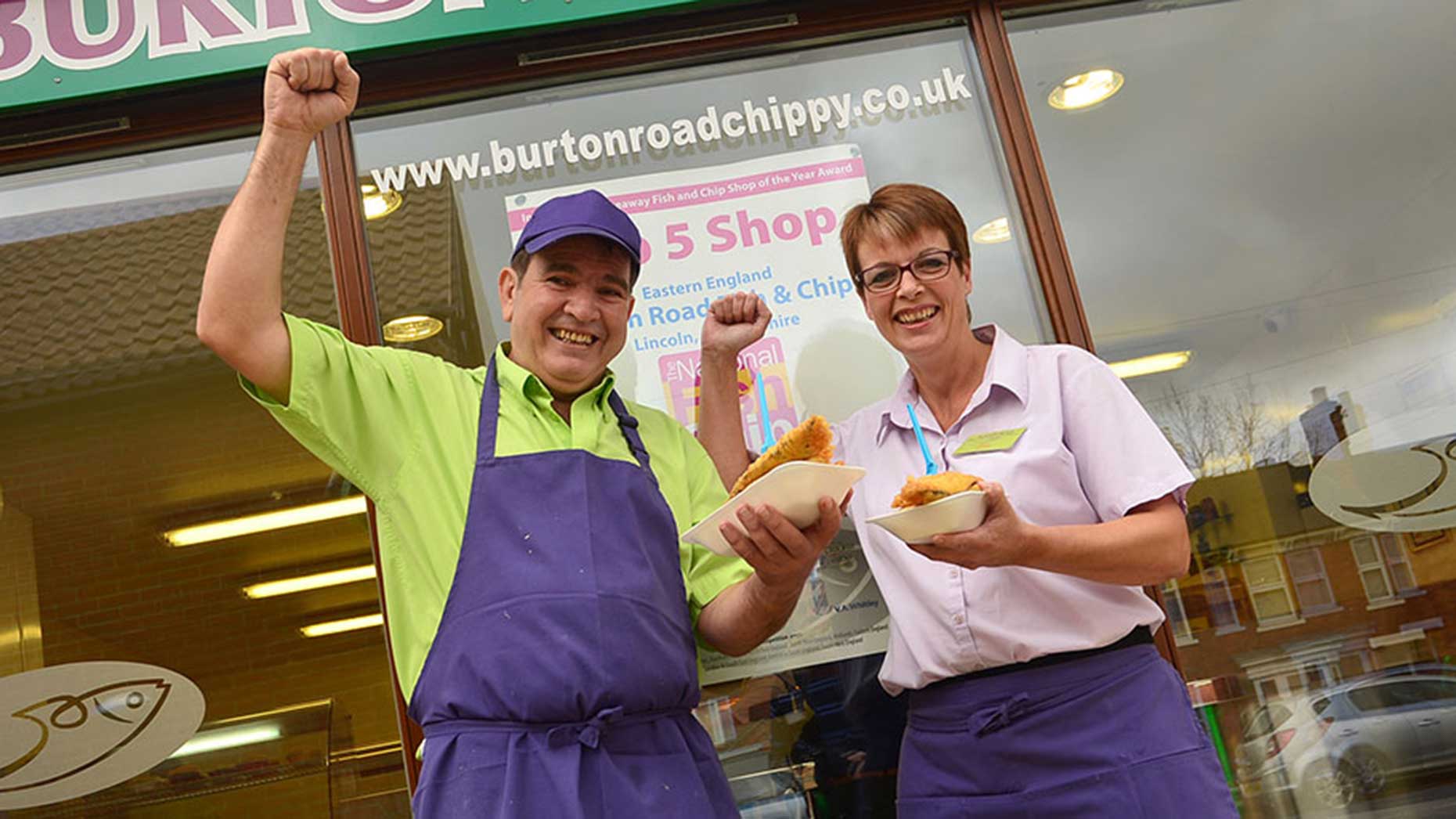 A fish and chip shop in uphill Lincoln is preparing to compete in the national round of the annual National Fish & Chip Awards after topping the Eastern England category.
Burton Road Chippy is one of just 10 fish and chip shops in the country now competing in the 2015 National Fish & Chip Awards organised by Seafish, to win Independent Takeaway Fish and Chip Shop of the Year.
They will now have to present their skills in front of a panel of specialist industry and media judges, being quizzed on a diverse range of industry related topics.
Finalists will also get to visit Ålesund, Norway, to see first-hand why the country is regarded as one of the world's most sustainable fishing nations.
The winner will be announced at an award ceremony in London on January 20, 2015.
Des Anastasiou and Lesley Graves, owners of Burton Road Chippy, commented: "We are so happy to be shortlisted for this prestigious award. We have an amazing, dedicated team of over 13 staff who have worked hard throughout the year to help us achieve this accolade.
"At Burton Road Chippy we are all about variety and offer a wide selection of products, ranging from fish species to batter type, in order to cater to all our customers' varied needs.
"The shop has been established for nearly 12 years and this is our second year being shortlisted as a top 10 shop, so fish-fingers crossed for the final."
To get to the national heat, Burton Road Chippy went through two other heats, undergoing assessments by judges on criteria such as product quality, sustainable sourcing policies, marketing initiatives and customer service.
Paul Williams, Chief Executive of Seafish, added: "Our aim has always been to showcase the very best fish fryers in the UK while setting incredibly high standards for the industry.
"I would like to offer up my congratulations to the finalists and wish them the best of luck as they battle for the top accolade. The bar rises year on year for the awards and I can't wait to see the top fryers go head-to-head at this year's ceremony."