Lincoln printing company celebrates success with third birthday
Another good year: Your Print Partner is celebrating another good year in business.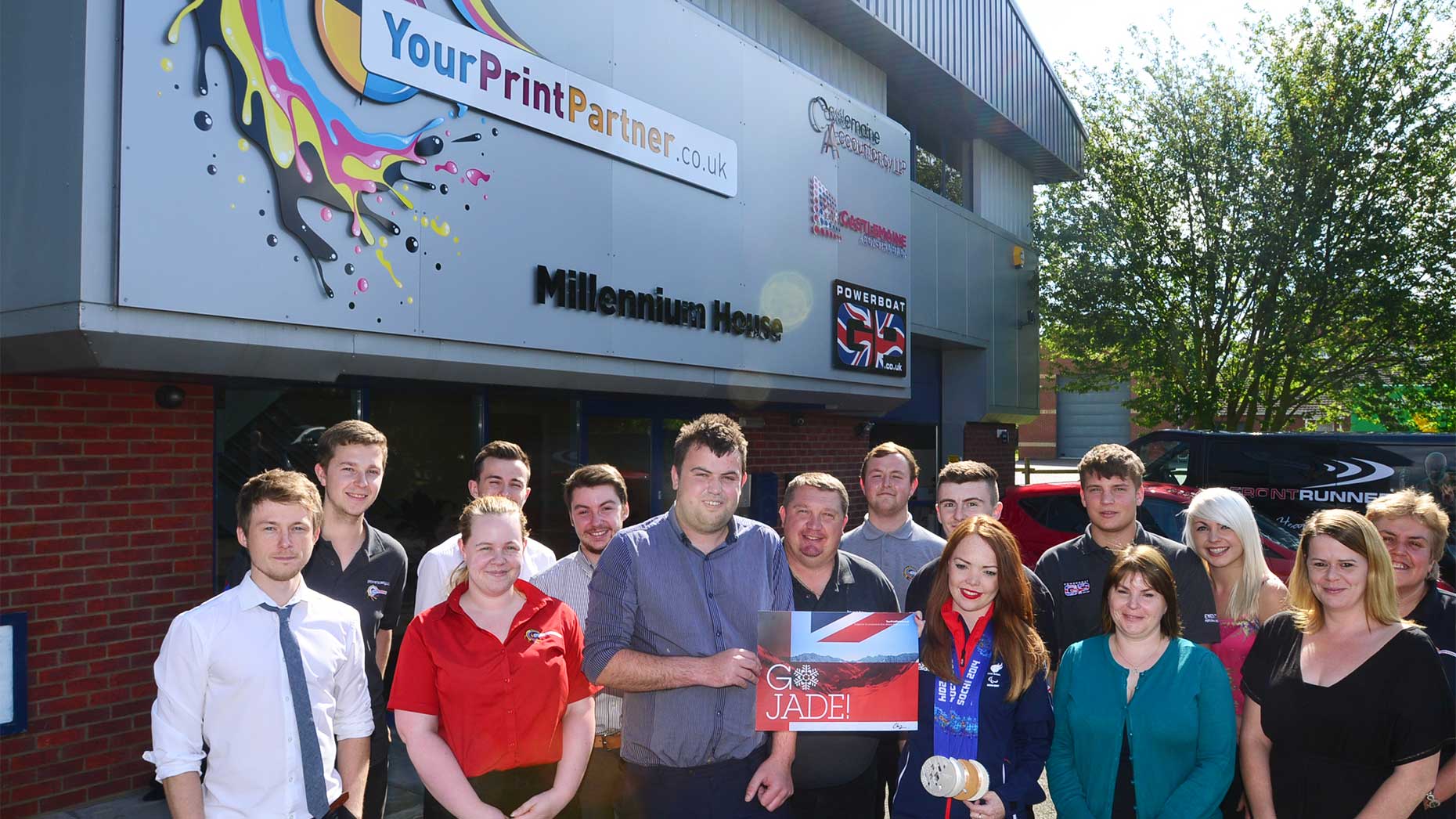 A Lincoln printing company is celebrating its third birthday this month, and looking back over its successes.
Your Print Partner was set up by founder and Managing Director, Stuart Maclaren on October 18, 2011 at age 25, in order to bring large-format print back to the UK.
Starting off as a print broker in 2011, it was only five months before the first staff member was hired to handle administrative tasks.
By July 2012, Your Print Partner was manufacturing in-house, using state-of-the-art, large-format digital printing.
In May 2012, the company moved to larger premises; Millennium House in Lincoln.
The company now has a team of 14 and has expanded from one digital printer to nine, the product range dramatically expanded.
The company is well-known in the UK for flags, known for strength and value.
Your Printer Partner has been shortlisted for two awards at this year's Lincolnshire Business Awards: start-up business of the year and young businessperson of the year.
The business is sponsoring this year's Lincolnshire Sports Awards and is providing funding to support the Lincolnshire Elite Athlete Programme (LEAP).
The company also sponsored the Lincoln BIG Screen, which televised all the action from the 2014 Commonwealth Games live from Lincoln High Street.
Stuart Maclaren said: "As we've grown, we've been determined to make a larger contribution to our community, and will always look for an opportunity to utilise our skills and capabilities to benefit local causes.
"I'm so proud to be celebrating our third birthday with the YPP team. We've come a long way in a short space of time, and I would like to thank all our clients who have been with us on the journey."
A few statistics by the YPP team: