Lincolnshire firefighters save trapped pregnant cow
Silly cow! A pregnant cow managed to get her head stuck in a pillbox, requiring freeing by firefighters.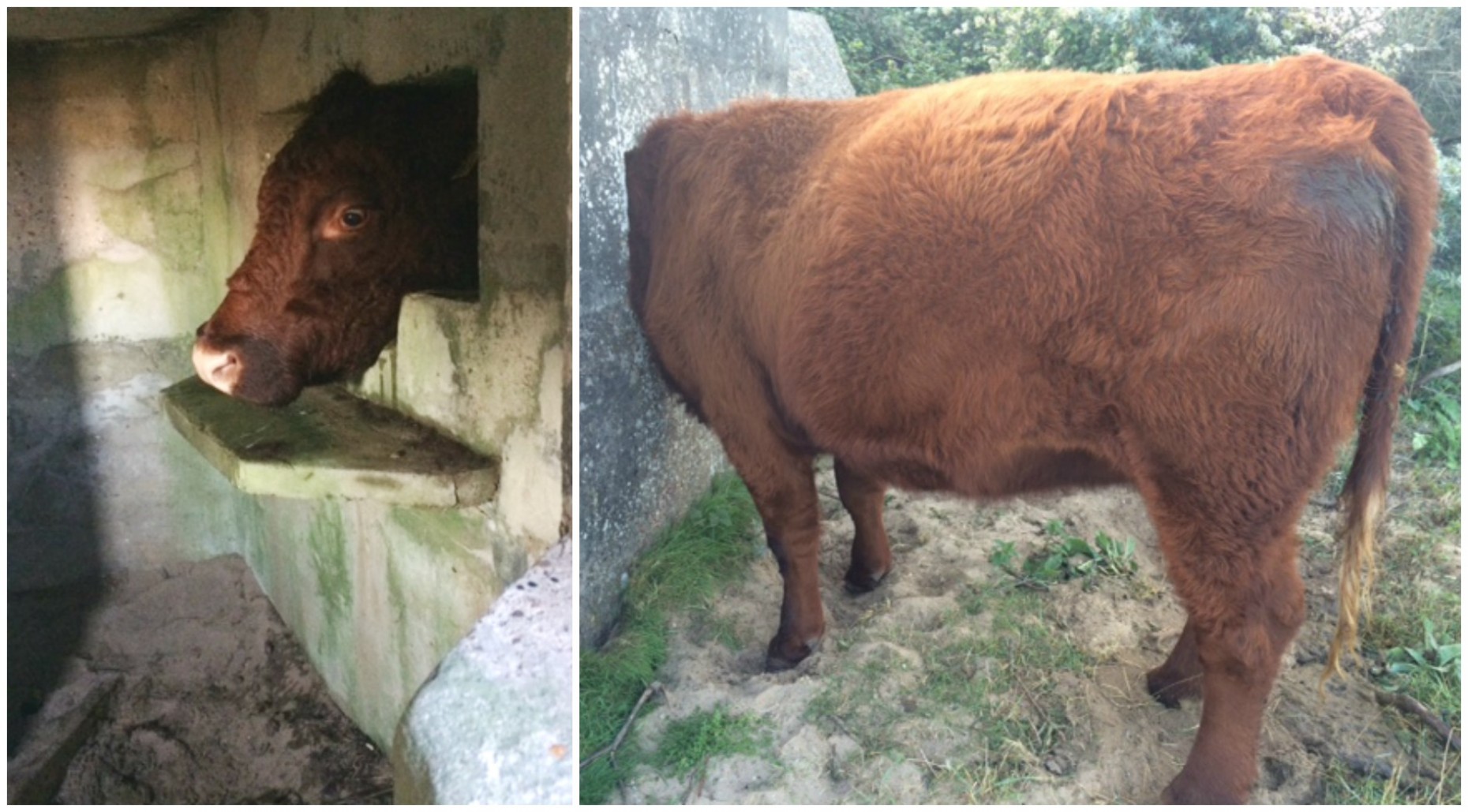 Lincolnshire Fire and Rescue were called to save a pregnant cow which had got its head trapped in concrete box.
Fire and Rescue's Urban Search and Rescue Team attended the incident at around 10.30am at Gibraltar Point, near Skegness, on October 2.
The pregnant brown cow had got her head trapped in a concrete military pillbox, and was unable to free herself.
A vet attended to sedate the cow before firefighters began cutting around the cow to free her.
She was finally free just before 5.30pm, and walked away from her ordeal with no injuries.
Spencer Creek, Technical Rescue Manager for Lincolnshire Fire and Rescue, said: "Compared to fighting fires this may seem a little bit strange, but because of the county's rural nature animals do occasionally get into danger.
"Normally when this does happen they have become stuck in mud or water, so this was a bit different.
"With the cow trapped in the stone window it was actually causing swelling around its neck, so it was important we had the vet there to calm the animal so it wasn't in distress.
"We will get involved in animal rescues if the incident is a medical emergency like this one, if it is physically trapped or if a member of the public has got into danger attempting a rescue themselves. In other instances, and for smaller animals, please call the RSPCA."