Lincoln shoppers in line for 12 days of Christmas giveaways
Twelve BIG gifts: City centre shoppers are invited to try their luck at winning a prize this Christmas.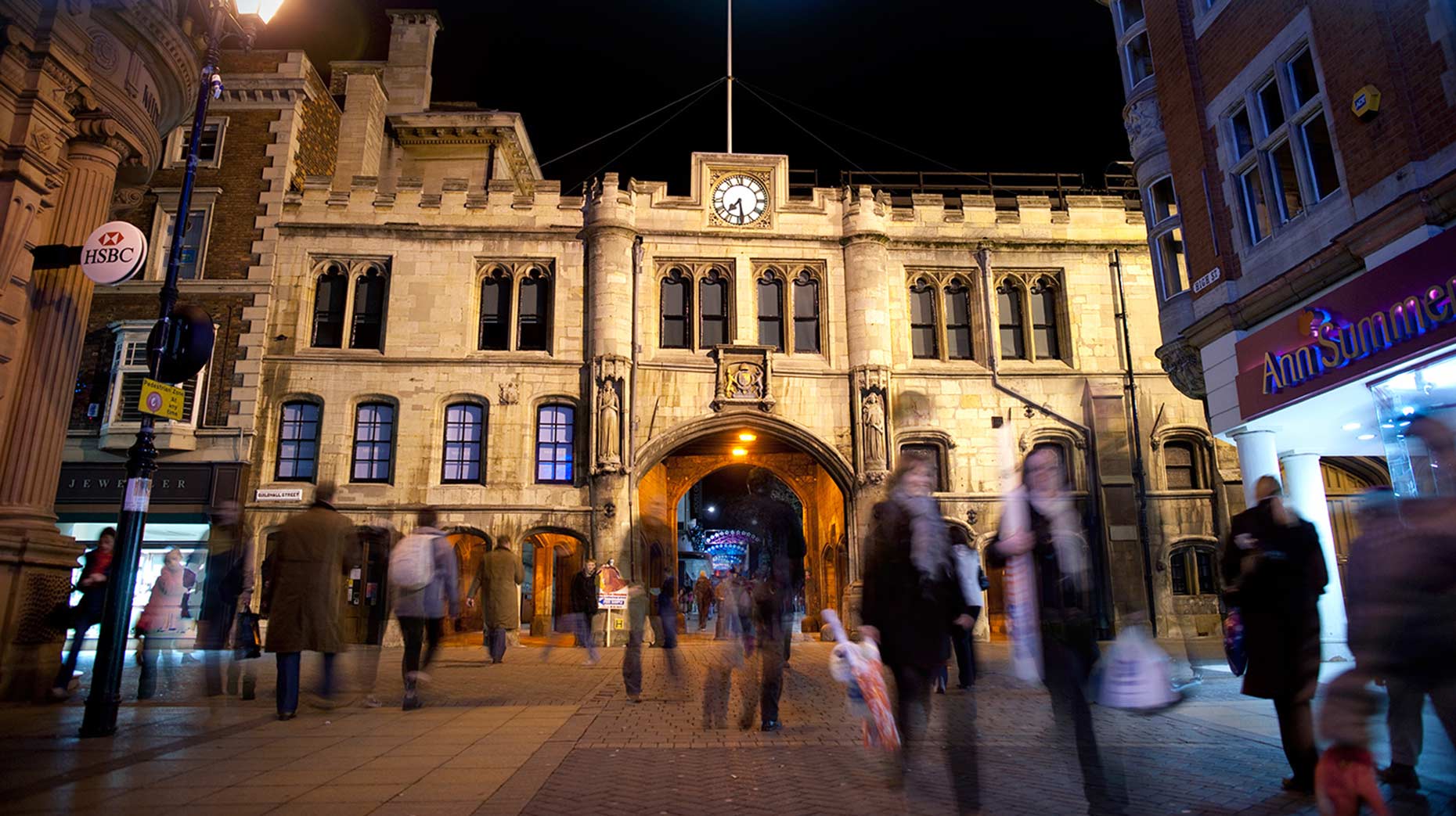 The Lincoln Business Improvement Group and the Visit Lincoln Partnership are inviting city centre shoppers to try their luck at winning a prize this Christmas.
The Twelve Days of Christmas giveaway is aimed to encourage people to discover more of the city's mix of businesses – and try their luck at winning a prize.
All shoppers and visitors have to do is pop into the participating businesses and post an entry slip, found on flyers in those stores, in the entries box provided.
Lincoln BIG levy payers are giving away foodie gifts, cocktails, craft/science kits, high-tech accessories, lunch in a classy Lincoln restaurant and even overnight stays.
The draw is being launched on Thursday, November 20 – the same day as Lincoln celebrates the switching on of the city's festive lights.
Lincoln BIG Events & Promotions Manager Michael Armstrong said: "In previous years, we have run the popular Advent Calendar Box competition, but this year we decided to put a fresh twist on things.
"We're encouraging everyone to get in the spirit of the season, take a fresh look at the wealth of shopping we have in the city, and try their luck in this special Christmas promotion."
The 12 prizes and locations are:
12 stocking fillers from The Entertainer, St Marks Shopping Centre (up to £50)
11 chunks of local cheese from The Cheese Society, The Strait (up to £50)
10 x 25 Compact binoculars from the London Camera Exchange, High Street
9 beauty gifts from Boots, High Street (up to £50)
8 Apple accessories from Stormfront, Waterside Shopping Centre (up to £80)
7 Cocktails at the White Hart Hotel, Bailgate (up to £65)
6 for afternoon tea at Café 44, Sincil Street (up to £50)
5 Craft/Science Kits from Ruddocks, High Street
4 for lunch at The Electric Restaurant, Brayford Wharf North (up to £50)
3 course dinner, bed and breakfast for two, including gin & tonic afternoon tea, at The Old Palace, Minster Yard
2 Ukuleles with pitch pipes from The Musicroom, High Street
1 night, dinner, bed and breakfast for two at the Holiday Inn, Brayford Wharf North