Lincoln Tank Memorial releases 'champion' certificate
Supporter certificate: The Lincoln Tank Memorial Group have launched special limited edition certificates for supporters to purchase.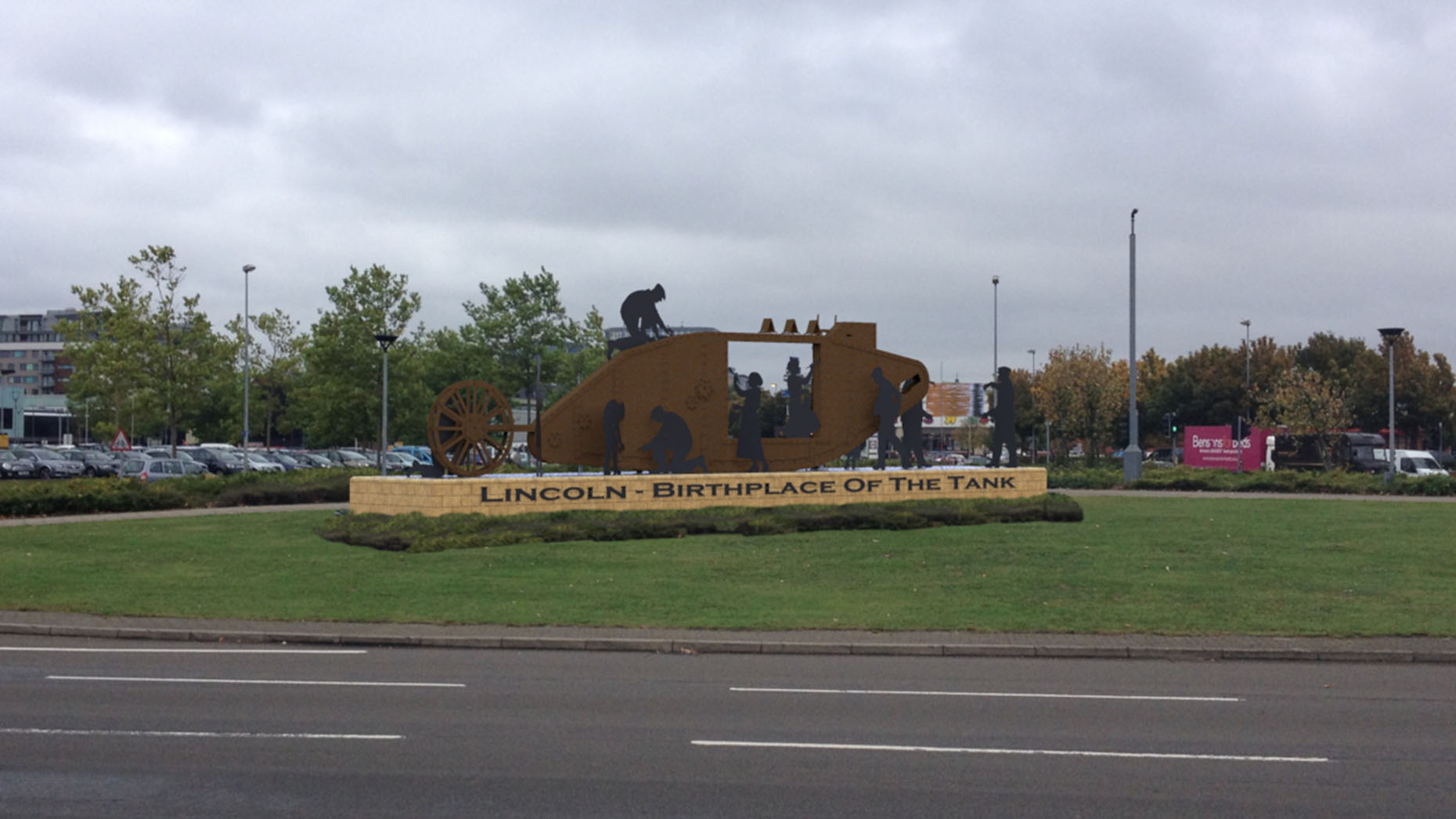 The Lincoln Tank Memorial Group have produced a limited edition certificate for supporters of the project in order to raise more funds.
There will be 101 individually numbered Champion of the Tank certificate printed, with each one aligned to one of the 101 Mark IV tanks produced by Foster's in Lincoln in 1917.
The certificates cost £100, and 60 have already been sold prior to the design being finished.
The special certificate features a red embossed seal, and recognises the support of someone who purchases one.
The Lincoln Tank Memorial, which will be unveiled next May, will feature on the Tritton Road roundabout.
The £60,000 project will see a life size replica of the tank erected on the roundabout, featuring figures of Tritton, Wilson and Rigby examining plans for the machine, plus a member of the Tank Corp working on the tank.
Anyone interested in purchasing a certificate should contact Secretary Lincoln Tank Memorial Group Julie Cooke on 01522 722308.
Meanwhile, Blow by Blow productions will launch a DVD called 'Birth of the Tanks' on November 13.
This will be available on the website and outlets such as Ruddocks, with a donation from each DVD sold made to the Lincoln Tank Memorial fund. Tshirts are also still available for £10 via the website.