November 18, 2014 4.08 pm
This story is over 85 months old
Lincolnshire Fire and Rescue consult over response times
Public consultation: Fire and Rescue wants to improve response times, but wants residents' help to work out how.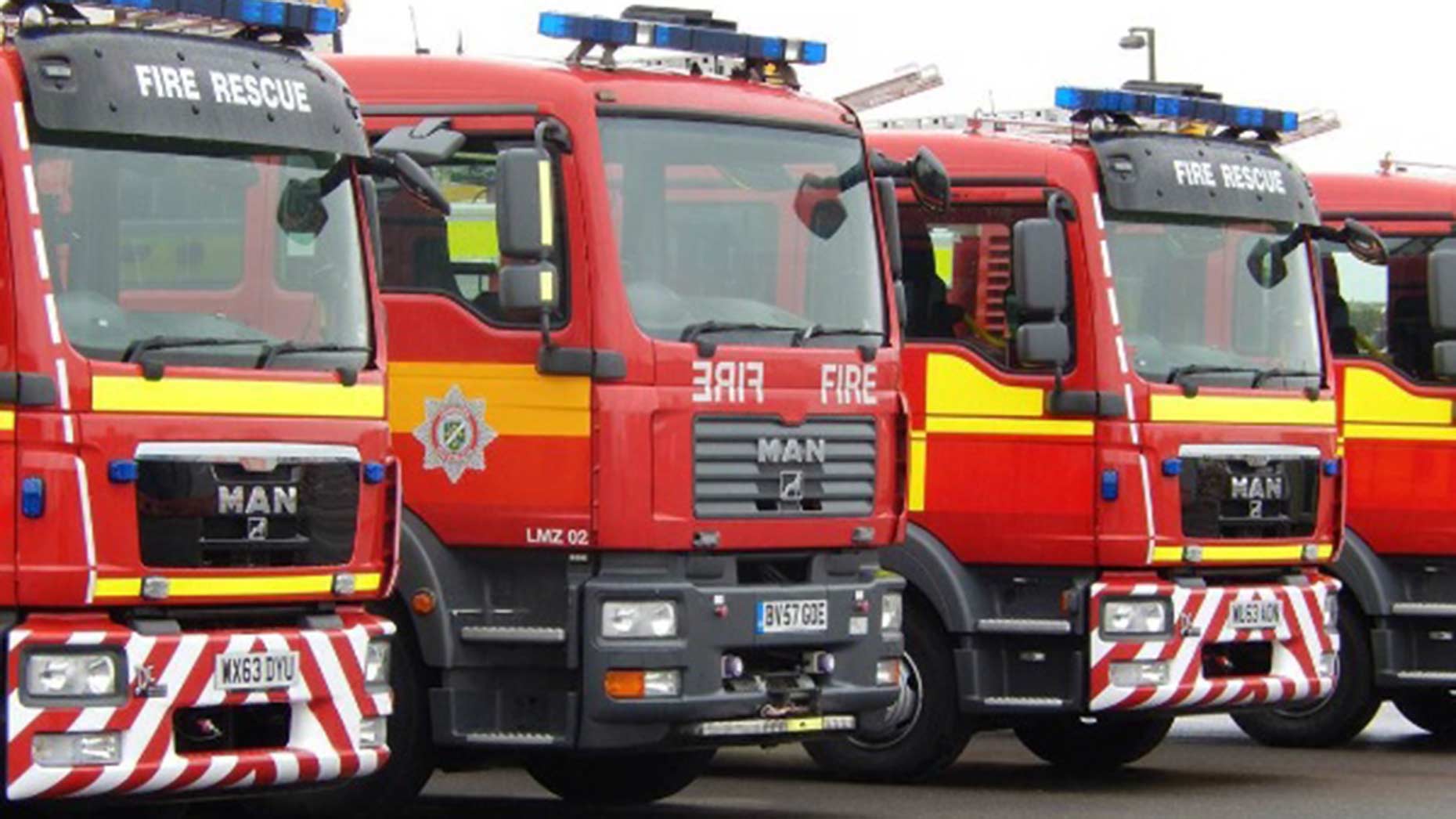 Lincolnshire Fire and Rescue are asking residents to help improve the organisation's response times by taking part in a consultation.
The process aims to improve service delivery across the county, whilst also taking into account changes to Fire & Rescue's budget in 2015/16.
According to Lincolnshire Fire and Rescue's response time map, presently Lincoln and surrounding villages, all major towns and large areas of the south of the county get a response to an incident of less than 10 minutes.
However, more rural areas have to wait 10-20 minutes before crews can attend their call out, with the worst affected ares on the coast between Mabletherpe and Cleethopes and the Wolds, which can take up to 30 minutes to reach.
The service wants to improve these times, but needs people's views in working out the best way in which to do this.
The responses will help Fire & Rescue organise its priorities for the year ahead.
In the consulation, the service has six proposals:
Proposal 1 – Potential Savings Options. As part of the County Council, Lincolnshire Fire and Rescue is not immune to the financial challenges faced by Local Government and the public sector in particular. Notwithstanding the significant savings already made by the County Council, there is a requirement to identify an additional £90 million worth of savings by 2018/19. In order to do that, the Council is conducting a fundamental review to assess its priorities against anticipated budgets. While it is assumed fire and rescue will remain a high priority service, the scale of the overall savings required are such that some reduction in the Service's budget is necessary. This proposal considers potential savings options to meet anticipated budget reductions.
Proposal 2 – Implementation of Alternative Crewing Arrangement for Retained Duty System (RDS) Stations. In order to make best use of our resources and continue to provide an effective service to the community, the Service undertook a trial around alternative crewing arrangements at some of our RDS stations. This looked at the feasibility of responding to certain types of incidents from a fire station if there were less than 4 firefighters available to crew the fire engine. This proposal is around introducing the Alternative Crewing Arrangement, operating within specific guidelines, as core business within the Service.
Proposal 3 – Introduction of a Revised Response Standard for Dwelling Fires. Based on analysis of previous data it has become increasingly apparent that our current dwelling fire response standard is no longer appropriate. This proposal presents 2 alternative options for the way in which we set out our response standard to dwelling fires. The first option remains based on a response time expressed as an average percentage. The second option is based on the modelling of drive times and would be presented on a map of the County showing the areas covered by a 10,15 and 20 minute response by one of our fire engines. The map can be viewed below. It is important to recognise that neither option equates to a change in the number of fire engines or stations we have in the County.
Proposal 4 – Introduction of a Revised Response Standard for Road Traffic Collisions. Similar to the above proposal, we believe there is a better way to present our response standard for road traffic collisions. This proposal presents 2 alternative options. The first option is to maintain the current standard; the second option is based on the modelling of drive times and would use the same map as mentioned above. Again, it is important to recognise that neither option equates to a change in the number of fire engines or stations we have in the County.
Proposal 5 – Increase the number of Fire Stations which provide a Co-responder Service. We have been running a co-responder scheme, in partnership with East Midlands Ambulance Service and Lincolnshire Integrated Voluntary Emergency Service, since 1998. The scheme is delivered from 21 fire stations around the County and involves our on-call RDS firefighters responding to life-threatening medical emergencies within the home station's immediate area. This proposal considers expanding the scheme to a further 5 RDS fire stations.
Proposal 6 – Service Priorities for 2015/16. This proposal considers our operational and improvement priorities for 2015/16.
All feedback on 2015/16 is welcomed by Fire & Rescue, and can be given either via the online form, requesting a hard copy by calling 01522 582222 or emailing [email protected]
There will also be public presentations around the county over the coming weeks, but these will be announced at a later date.