Over 150 years of Lincoln's deceased online for the first time
Family history online: Burial records dating back more than 150 years will be available online to people in Lincoln tracing their family history.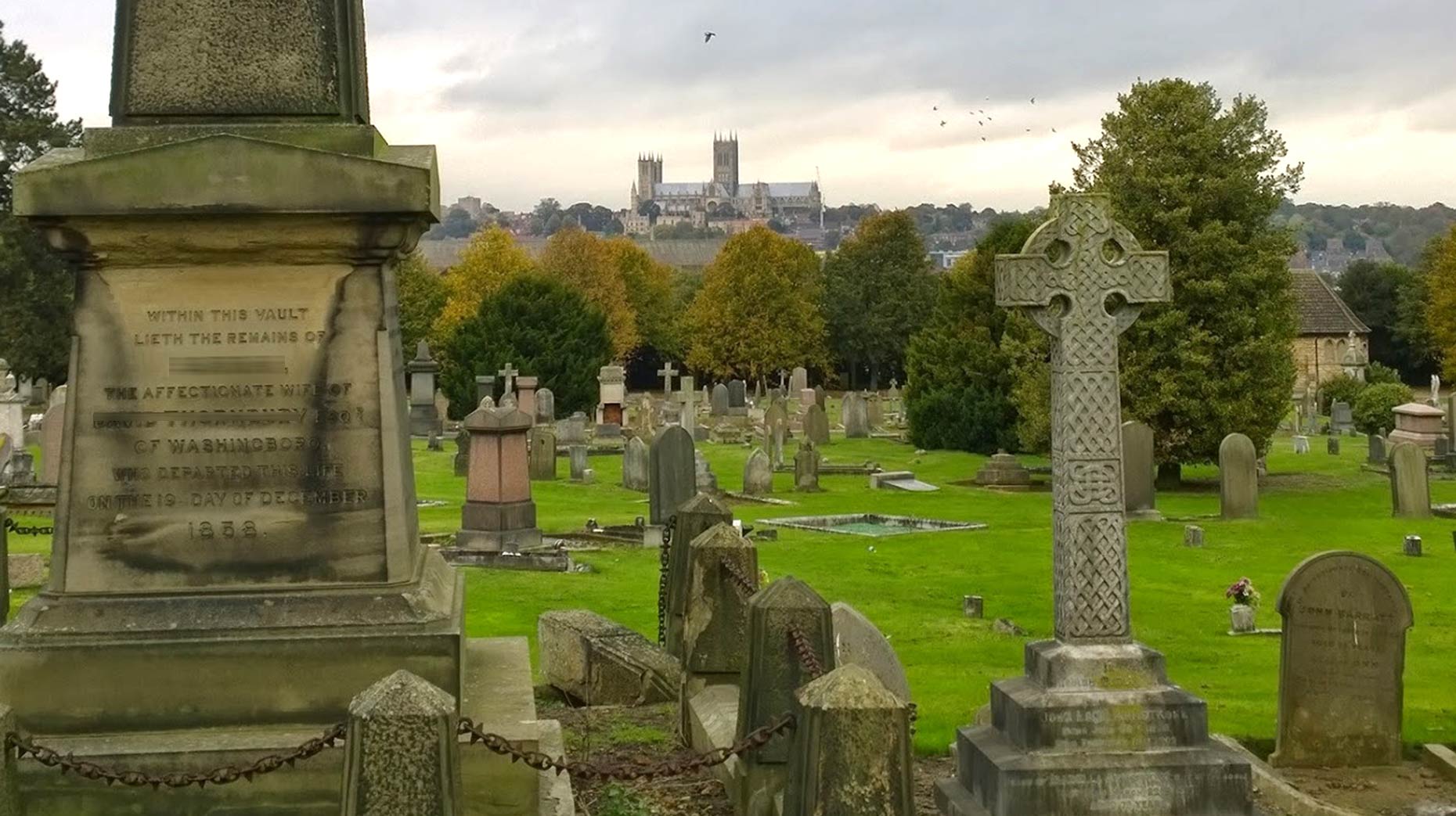 For the first time, people in Lincoln tracing their family history will have online access to around 140,000 burial and cremation records, dating back more than 150 years.
Digital scans of the registers, photographs of graves, memorials and maps showing grave locations will also be available.
Lincoln is the second city in the East Midlands to add burial records to the family history website Deceased Online.
Records include details from five cemeteries and the crematorium in Lincoln.
The sites with their opening dates and numbers of people are:
Lincoln Crematorium 1968 (68,100)
Canwick Road 1856 (26,283)
Eastgate Cemetery 1856 (1830)
Newport Cemetery 1856 (28,504)
St Margaret's 1857 – 1907 (197)
St Swithin's 1890 (12,853)
City of Lincoln Council also opened a new cemetery off Long Leys Road that will provide up to 4,000 spaces.
Steve Lockwood, Leisure, Sport and City Services Manager for City of Lincoln Council, manages the cemeteries and crematorium.
He said: "In total, there are records for more than 140,000 people who have been buried or cremated in Lincoln over the last 158 years – since the city's first cemeteries opened in 1856.
"Deceased Online provide the first central database of statutory burial and cremation registers for the UK and Republic of Ireland – giving a unique resource for family history researchers and professional genealogists. Registers can be searched by country, region, county, burial authority or crematorium free of charge."
People can then choose to register as a Deceased Online user, enabling them to view:
The original register scan for the record
Grave details, reference and who else is buried in the grave
Maps highlighting the section of the cemetery where the grave is located
Maps highlighting the area of the crematorium grounds where the ashes were scattered, or if the ashes were recorded as being scattered or interred on site
Mr Lockwood added: "This will enable customers from near and far to search and access these records 24/7 as they explore their family history.
He also said the documents have already revealed an interesting story:
William Mcbeath, or William Macbeth as he was known, a Scottish footballer and one of the founding members of Glasgow Rangers Football Club, was buried in Canwick Road Cemetery on July 19, 1917.
"William had an interesting history of ups and downs, moving from Glasgow to Bristol before ending up in a Lincoln Poorhouse", said Mr Lockwood.
There are also some records available for St Marks Church, Lincoln. These are inscriptions from headstone removal records from the National Archives Collection.