December 11, 2014 2.00 pm
This story is over 107 months old
Jaclyn Bateman: Brewing successful business
On the Lincolnshire Business cover: Jaclyn Bateman is a key player in a Lincolnshire family-owned craft brewery with a portfolio of more than 60 pubs.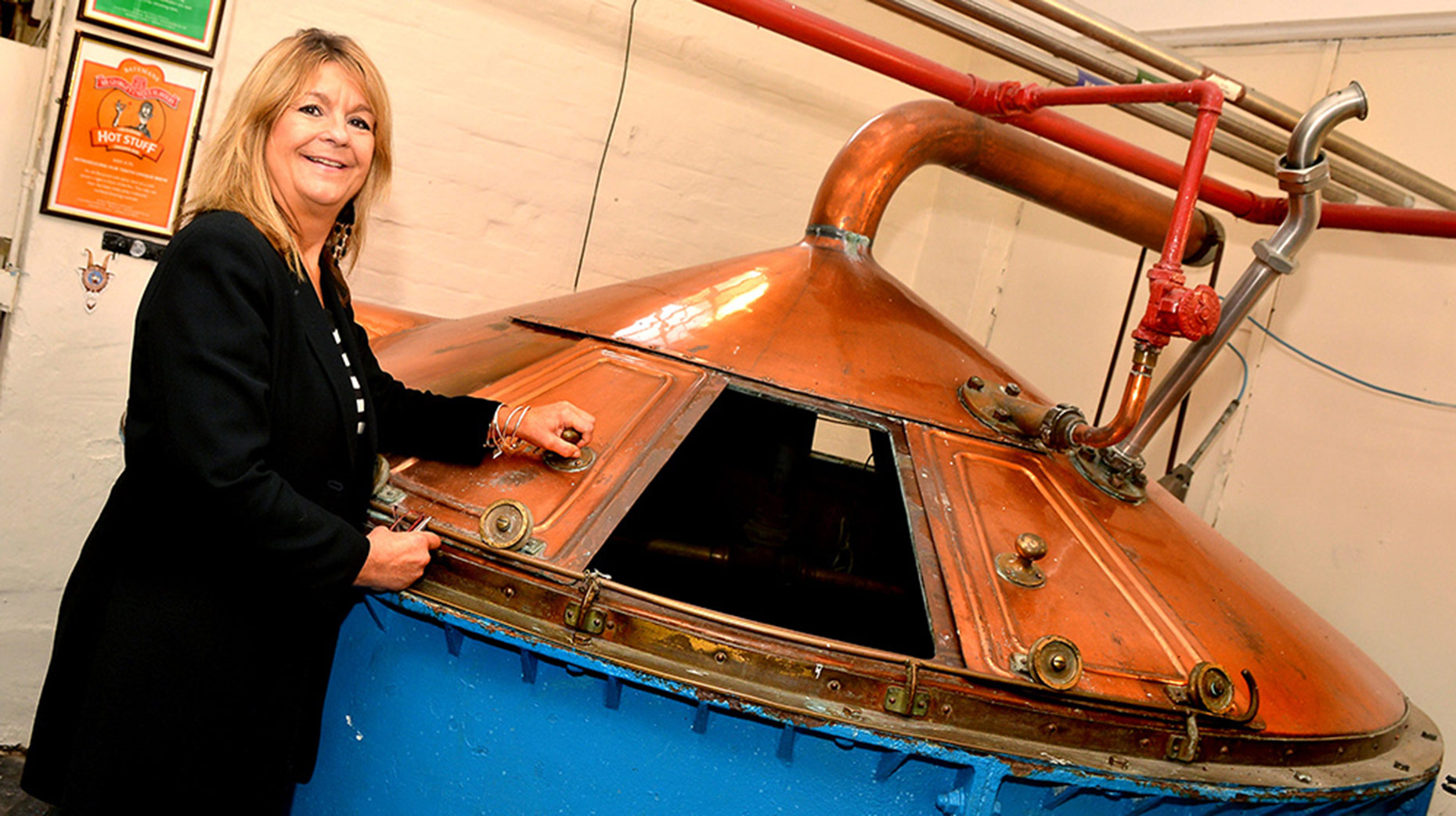 In her own words, Jaclyn Bateman describes herself as a person whose glass is "always half full" and someone who has a positive approach to life in general. And, having an upbeat attitude is a great attribute when you are a key player in a family-owned craft brewery, which is working hard to see off competition from bigger brewers and maintain a portfolio of more than 60 pubs.
---
This feature interview was first published in issue 8 of the Lincolnshire Business weekly magazine, now available to read at www.lincsbusiness.co. Subscribe to the email newsletter to receive the latest edition in your inbox this Friday.
---
The business has now expanded its export portfolio to nine countries across four continents, including Australia, where its full bottled range has been performing well for two years now, as well as new market Chile.
Russia is another successful export destination. Craft beer is becoming increasingly popular, especially brands with a strong tradition and brewing heritage. So far, 40,000 pints of Batemans beer have been sent to the country.
Interestingly, the brewer's staff also get to play a special role in helping Batemans to dream-up new, winning, ales. "This year my brother said to our staff," come into the sample room and bring a flavour that you think could be added to our beer". People came along with garlic, marmalade and other products and one gave us some black pepper, saying "I don't know if it will work," but it did," said Jaclyn.
"A sachet of ground black pepper is attached to each bottle, and it is swirled into the beer and sprinkled on top. Black Pepper Ale proved to be a real winner at the International Beer Challenge 2012 and Beer Bottlers Institute competition."
Even more impressive is the fact that the brewer now has a contract to supply the drink to the US Air Force and Morrison's supermarket has ordered supplies for its shelves.
Batemans' pubs are mostly based in Lincolnshire. There is also one in York, a couple in the Derbyshire Dales, one in Peterborough, four in Norfolk, one outside Cambridge and a couple in the St Neot's area.
Batemans brews five permanent cask beers, which are available in pubs across the UK. It also produces an innovative range of bottled beers, which are sold through supermarkets and online, served in restaurants and also available in its quirky "windmill-style" visitor centre.
Jaclyn, who is Marketing Director and her brother Stuart – who is Managing Director of Batemans' Commercial Division – are fourth generation members of the Bateman family and committed to keeping alive the business started by their great grandfather George Bateman. He began the brewing business in Wainfleet, near Skegness, in 1874.
Now at the helm – following the loss of their father George in 2007 and mother Patricia in 2005 – Jaclyn and Stuart are fiercely proud and protective of the independent brewery, whose beers are in growing demand at home and overseas.
"We have always been an independent business and we would resist any takeover approach. We know this would only occur because someone was after our famous name and reputation," said Jaclyn.
"We are very diverse and the brewery itself is based on three sites. Wainfleet is not the ideal place for this type of business and, if we were taken over, whoever did so would probably close the premises down.
"About 90 people work for us – in the brewery, accounts, sales and transport sections and in our visitor centre and pubs within our managed estate. We are an important employer – rather than being a seasonal business – and we are based in an area where there aren't a lot of opportunities."
Continue reading the full interview in Issue 8 of the Lincolnshire Business magazine.