Lincoln Council prepares to celebrate Small Business Saturday
Small biz support: The City of Lincoln Council and Lincoln BIG are highlighting the importance of Lincoln's small businesses in time for Small Business Saturday.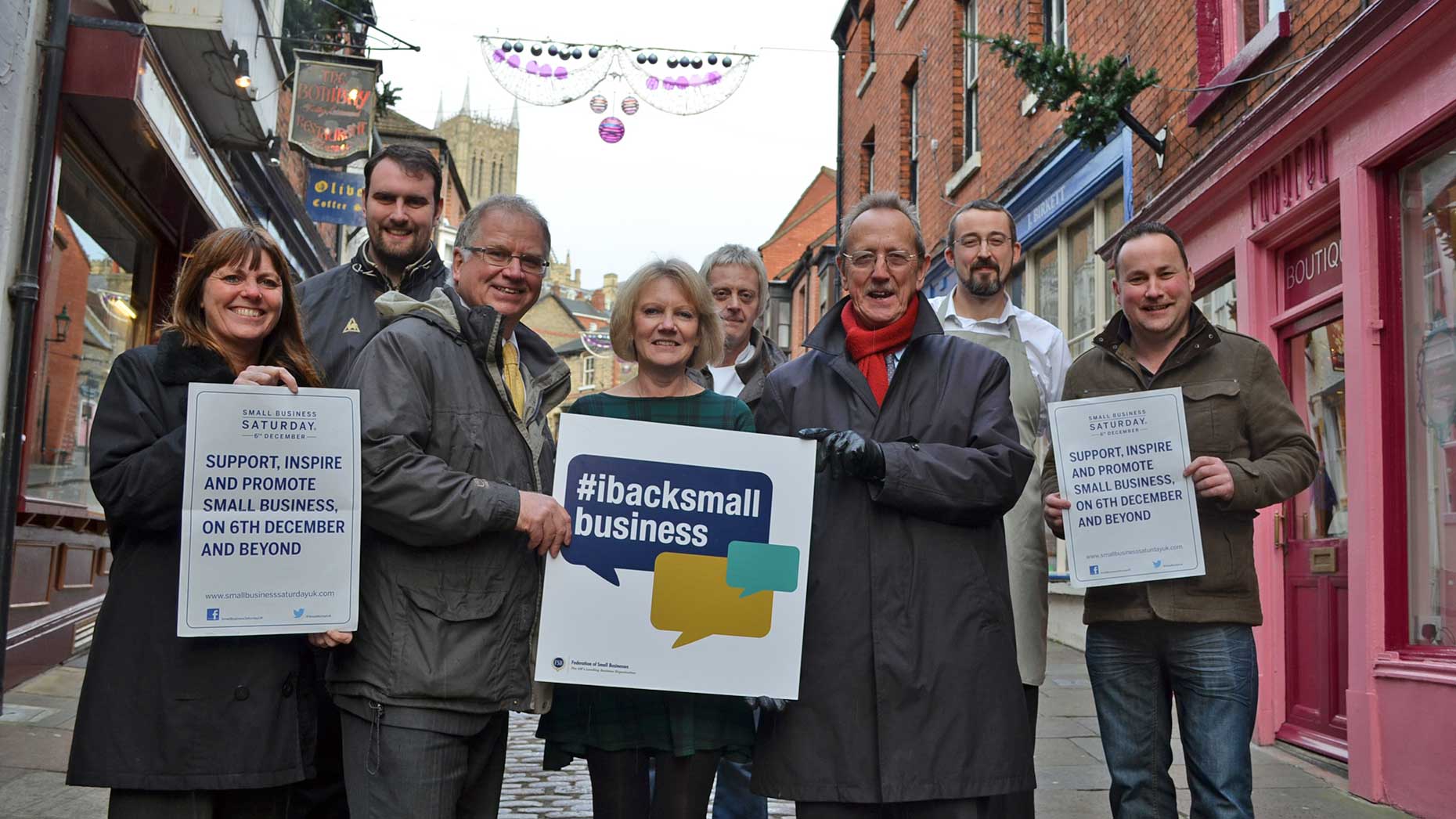 The City of Lincoln Council is celebrating Small Business Saturday by encouraging more residents to visit Lincoln's independents.
The event comes to the city, which hosts one of the highest number of independent businesses in the East Midlands, on December 6.
The shops range from fresh local produce to handcrafted gifts to useful services, and play a special role in the community.
The event aims to recognises the importance of small businesses and encourages people to make the most of them by supporting them.
City of Lincoln Council is working with Lincoln BIG and local traders' groups to promote the event.
Council leader Ric Metcalfe said: "Small Business Saturday falls during the weekend of Lincoln Christmas Market, which is a great opportunity for us to promote the independent shops Lincoln has to offer to the 250,000 visitors we hope will be descending on the city.
"Surveys have shown the Christmas market brings more than £10 million into the local economy every year, and also promotes the city to people who may then visit again.
"Through difficult times we have remained focused on our three main priorities, one of which is to grow the local economy. Small businesses play a vital role in this, providing a variety of high quality products and services, expert knowledge and experience. It's essential we do all we can to support them."
Lincoln BIG Chief Executive Matt Corrigan said: "Lincoln is famed for its niche shopping and has one of the highest number of independent outlets in the East Midlands.
"That factor alone should encourage people to take time to visit areas, including The Strait, Steep Hill, Bailgate, Corporation Street and Sincil Street, to discover our hidden treasures and shopkeepers keen to offer great deals and excellent customer service."
Richard Baxter, owner of Goodies in The Strait and chairperson of The Bottom of The Hill Group, added: "Any sort of advertisement and awareness to inform people that small independent businesses are what makes Lincoln a better place, has got to be good."
The city council's Small Business Support Team, can help businesses with:
Business start up
Funding
Operating a food business
Property searches
Meeting and conference room hire
Business rates advice
Guidance on planning
Licensing
In addition, the Retail Relief Scheme introduced by the Government this year, could see some businesses get a substantial reduction in their rates for 2014-15 and 2015-16.
The council's Small Business Support Team can be contacted on 01522 845976 or emailed at businessservice[email protected]