Lincoln dresses up for Christmas Jumper Day
Christmas jumpers: For once, the ugliest Christmas sweaters are being encouraged as part of the annual Christmas Jumper Day campaign.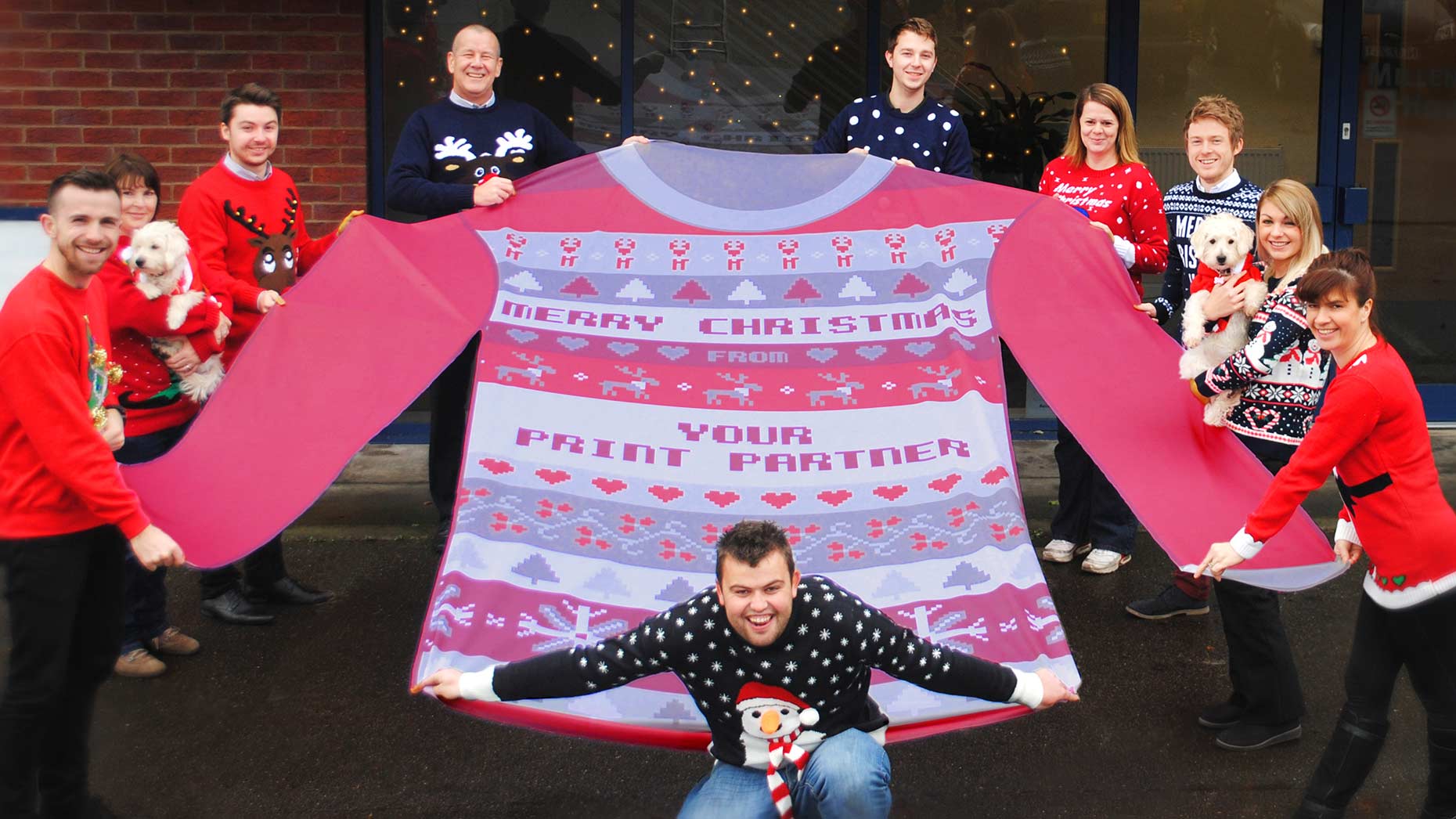 Staff at businesses and organisations across the city have been donning their best and cheesiest Christmas jumpers in aid of charity.
Christmas Jumper Day on December 12 is aiming to raise awareness for Save the Children, a worldwide charity that promotes children's rights as well as supporting children in developing countries.
It aims to "make the world better with a sweater" with all donations being spent on improving lives of children in the UK and overseas.
According to the charity, in the UK 3.5 million children live in poverty as families can't afford nutritious food, heating, household essentials or good quality childcare.
At the time of writing the campaign, now in its third year, has so far raised £230,790 in the UK.
You can donate to the cause online, or by texting WOOLLY to 70050 and donating a minimum of £2.
Lincoln clothing shop Eqvvs is offering 15% off full priced jumpers online, with promo code JUMPER15, for Christmas Jumper Day.
Meanwhile, Your Print Partner (YPP) in Lincoln took part by printing off a giant Christmas jumper.
YPP Managing Director Stuart Maclaren said: "We're hoping that our giant jumper will help raise awareness of Christmas Jumper Day, which is raising money to go towards helping the most vulnerable children in the world.
"All the team here are looking very festive today, and hopefully our donations, along with those from the thousands of schools and organisations up and down the country also taking part, can really help make a difference."