Dualling of Lincoln Eastern Bypass still on the cards
Funding secure: Lincoln MP Karl McCartney said the Department for Transport has ring fenced funding needed to start the Eastern Bypass.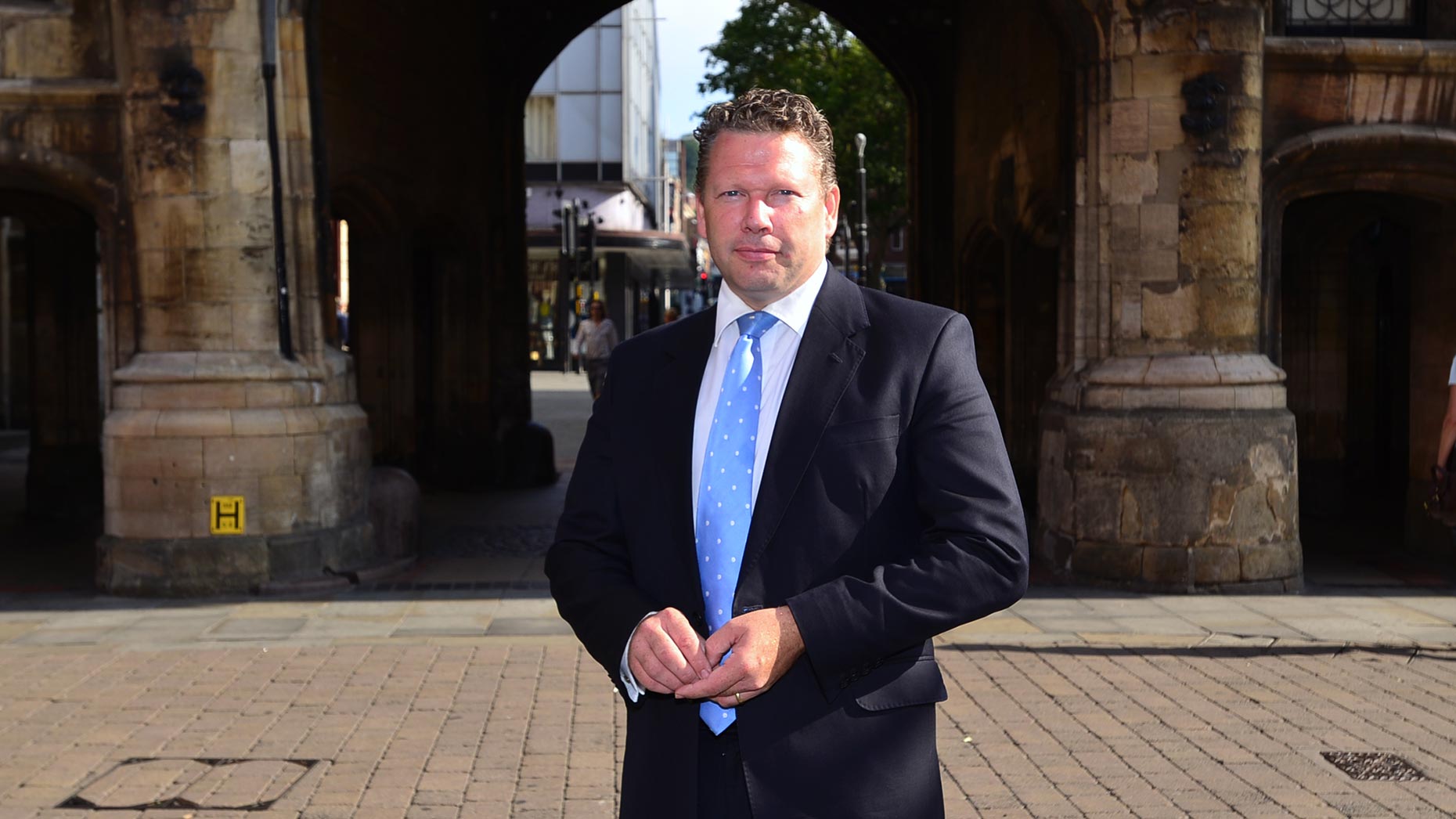 Lincoln MP Karl McCartney said the Department for Transport has ring fenced funding needed to start the Eastern Bypass in the city following a judicial review that stalled the project.
The city MP is also hopeful that a proposal for dualling the yet to be constructed single carriageway could see funding if Lincolnshire County Council and the Greater Lincolnshire LEP jointly bid for the extra improvements.
The Department for Transport approved in 2011 a £50 million bid to go towards the expected cost of £98 million for the bypass. The initial plans from the County Council proposed a £112 million dual carriageway, but this shifted to a single carriageway due to spending cuts.
Karl McCartney said in a statement:
"Over recent weeks and months, there has been a great deal of concern in Lincoln and some areas of the county that Lincolnshire County Council's need to seek revised statutory orders for the Lincoln Eastern Bypass will put at risk the £49.95m funding which the DfT has provisionally approved for the scheme. There is no argument against the fact that the city and county, if not the region, needs this bypass.
"I have reflected those concerns continually in the numerous representations I have made to all Transport Ministers, including the Secretary of State, Rt Hon Patrick McLoughlin MP and their senior officials, as well as all their colleagues in the Treasury.
"In response to those representations, I have this week received a letter from the Secretary of State happily confirming that provision has been made to secure and "ring fence" this funding within the DfT's spending plans for the remainder of the current local authority major schemes programme. This, as has been pointed out to me by the Treasury, is extremely good news all round when taken in conjunction with the information below.
"I have also taken every opportunity to raise with both the Secretary of State and the Chancellor of the Exchequer, the possibility of securing Central Government support for a dual carriageway solution to the Lincoln Eastern Bypass. Everyone locally knows that the Eastern Bypass has been on the cards for nearly a century. In the 21st century this Bypass should really be a dual carriageway.
"I am delighted to have now received an assurance from my colleague the Rt. Hon. Secretary of State Patrick McLoughlin MP that, if, with the support of the County Council, there were to be a future bid from Greater Lincolnshire Local Enterprise Partnership for a dual carriageway, the Government would, in principle, support such a Scheme. This would, of course, be subject to the DfT complying with all statutory processes and procedures.
"I am delighted by this commitment from our Conservative led Government and excited by the potential benefits a dualled Lincoln Eastern Bypass would bring to our city and county. To this end, I have now invited my Lincolnshire colleagues, senior elected representatives and officers of the various local authorities to meet as a matter of urgency with LEP representatives to discuss how we may support a future LEP bid for a dualled Eastern Bypass."