Top events in Lincoln this Christmas
What's on: A list of the top events taking place this Christmas in Lincoln for all the family.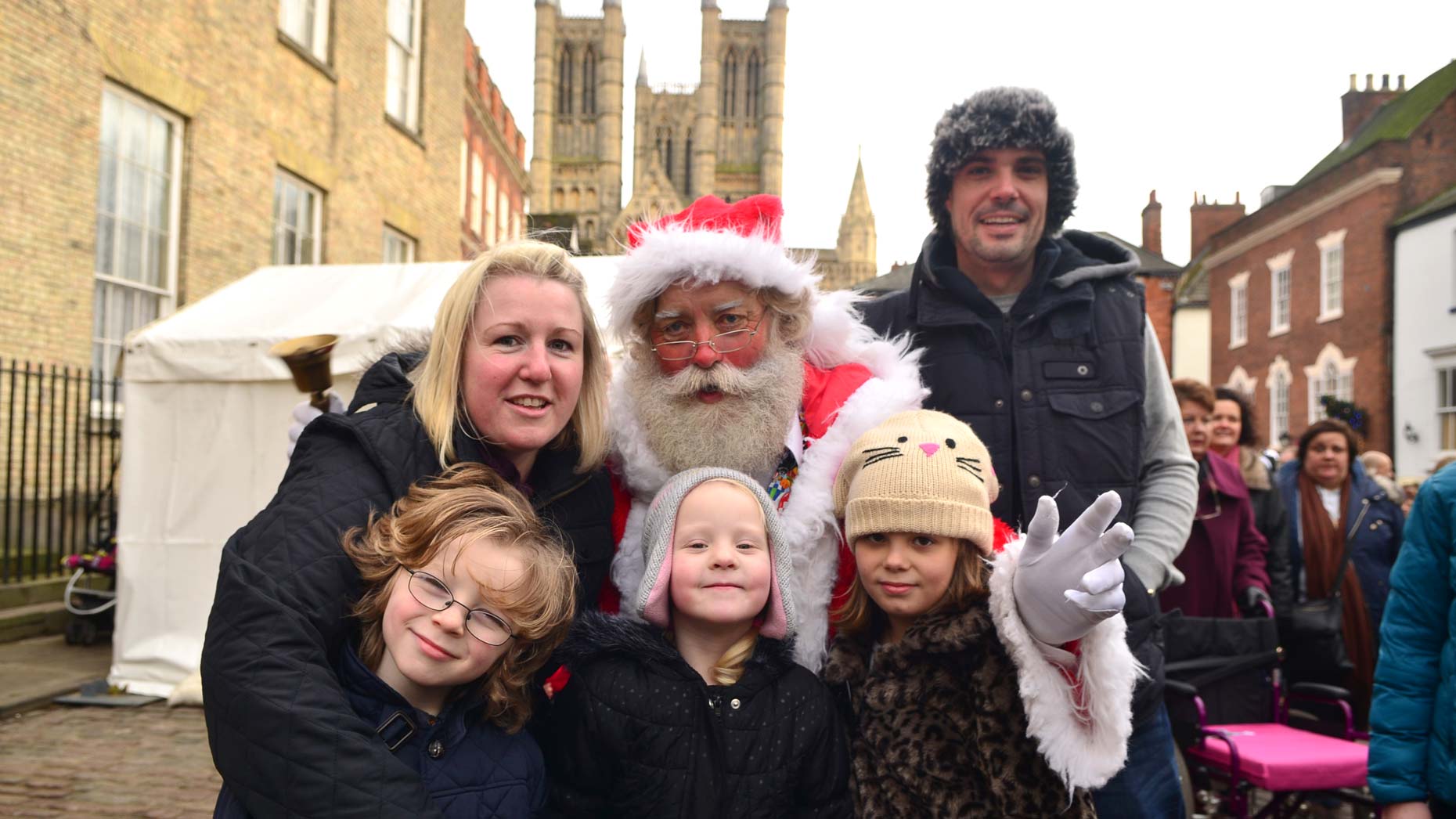 Lincoln is not only home to one of the oldest traditional Christmas markets in the UK, but it also plays host to a varied programme of popular events throughout the month of December.
Santa is making a number of stops in Lincoln and the surrounding areas, so be sure to get your wish lists ready. In addition, there are a number of craft events, carol concerts and entertainment for all the family to enjoy.
If you're filling your diary with things to do in Lincoln this Christmas, The Lincolnite's 'What's on' guide is just the place to start:
---
Lincoln Christmas Market
Kicking of the festive events in Lincoln is the annual Christmas Market, which takes place between Thursday, December 4, and Sunday, December 7.
The market features around 200 traditional stalls, food and drink, entertainment and unique local gifts.
For information on travel, parking, road closures, stalls and entertainment, take a look at our Lincoln Christmas Market superguide.
---
Coca-Cola Christmas Truck Stop
People in Lincoln will be able to welcome the iconic Coca-Cola truck as it makes a Lincoln stop.
The truck, which is touring the nation building up festive spirit will stop at St Marks Shopping Centre in Lincoln on Wednesday, December 10 between 12 noon and 8pm.
Visitors to the stop can enjoy a cold beverage while listening to Christmas hits sung by a choir.
---
Meet Santa at The Collection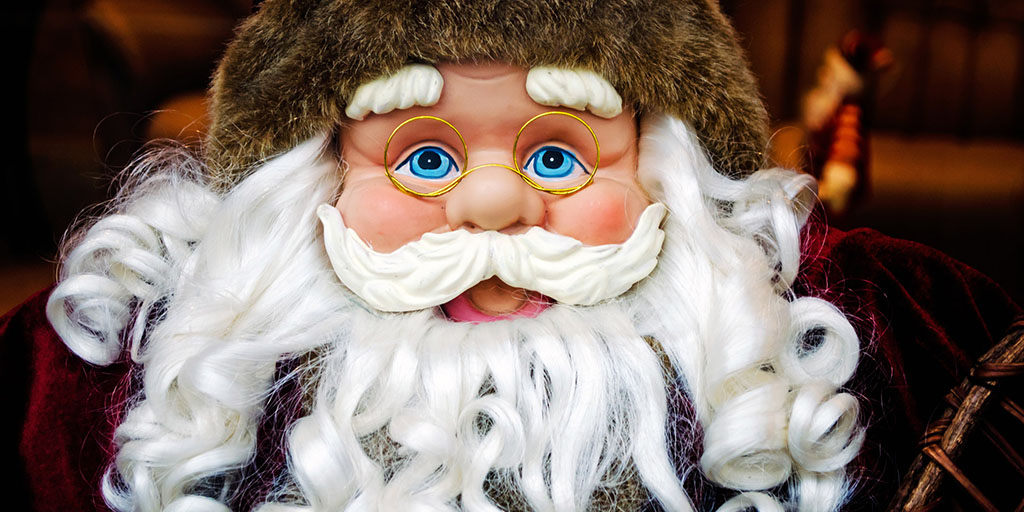 Santa Claus is making a special visit to The Collection museum in Lincoln, and he's even collecting for charity.
Families, armed with their wish lists, should visit Stokes Cafe at the museum at Danes Terrace from 11am to 3pm on:
Saturday 6th and Sunday 7th
Saturday 13th and Sunday 14th
Saturday 20th and Sunday 21st
Tickets are just £4 with all profits going to charity.
---
Christmas Wreath Making Class
Join the rangers at Hartsholme Country Park on December 9 to try your hand at a traditional Christmas wreath for your home.
The event begins at 1pm outside the visitors centre at Hartsholme Country Park, Skellingthorpe Road, Lincoln, LN6 0EY.
Booking for this event is essential and the activity is aimed at adults. You can book by calling 01522 873735 or emailing [email protected]
---
Danwood Lincoln Santa Fun Run and Walk
The Lincoln Santa Fun Run and Walk is a firm favourite on the annual Lincoln calendar and this year's event is expected to be the biggest to date.
On Sunday, December 14, thousands of red and white, bearded fundraisers will flood into uphill Lincoln – alongside some four-legged fancily dressed hounds.
The charity event raises thousands and people can apply online via the event's official website, or just come along to spectate and support runners.
See our gallery and videos of the 2013 Santa Fun mRun and Walk here.
---
Man's Best Friend Christmas Party
On Sunday, December 14, Chaz Worrall Dog Training and Behavior Centre on Tillbridge Lane in Lincoln is welcoming dogs and their owners to a special Christmas party.
The event takes place from 11am until 2pm, with a special fancy dress competition beginning at 11.15am.
The event includes a raffle, games, prizes and food and drink. Buffet food is also welcome.
---
Elite Christmas Wish Competition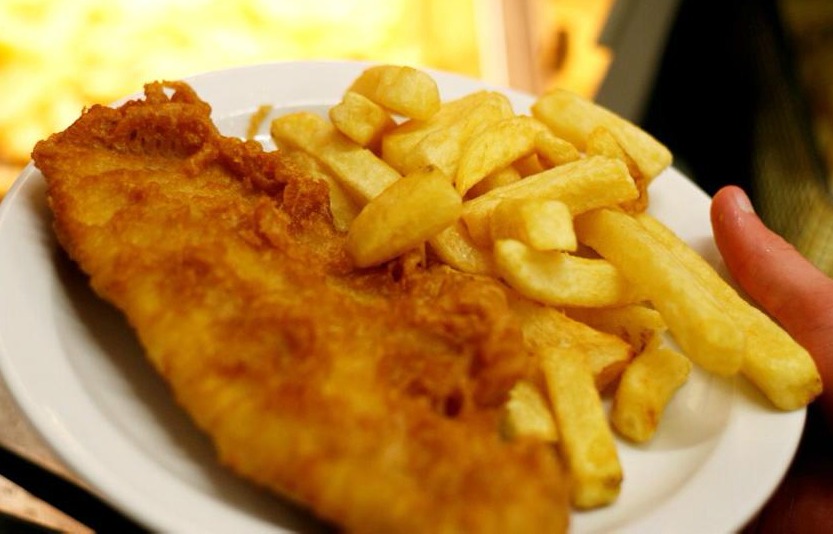 Between Monday, December 8 and Monday, December 31, visitors to The Elite Fish and Chip Company on Tritton Road Lincoln, Grantham Road Sleaford and High Street Ruskington will have the chance to enter a Christmas wish competition with a difference.
Enjoy a fish and chips dinner, or alternative main, and write your Christmas wish on a postcard. Post it into Santa's box and a winner will be chosen from all the entries in the New Year. The prize limit will not exceed £250.
---
Bishop Grosseteste University Carol Service
Bishop Grosseteste University will stage its carol service at Lincoln Cathedral at 3pm on Wednesday 3rd December 2014.
BGU students, staff and their families will be attending the seasonal service where the collection will be divided between charities supported by BGU staff and the Students' Union.
As well as a traditional carol service the event will also be a celebration of a wide range of talents, including the musical, dramatic and artistic.
Admission is free of charge and all are welcome.
---
Lincoln Ice Rink
The ever-popular Lincoln Ice Rink at City Square in Lincoln is back and offering fun ice skating opportunities for all the family.
The 25 metre by 15 metre rink was opened on November 29 by the Mayor of Lincoln Councillor Brent Charlesworth.
The rink will be available to use until December 31 and will only close on Christmas Day and Boxing Day.
Watch out for the chance to skate with Elsa & Anna from the film 'Frozen' during some of the family sessions.
---
Alice's Adventures in Winter Wonderland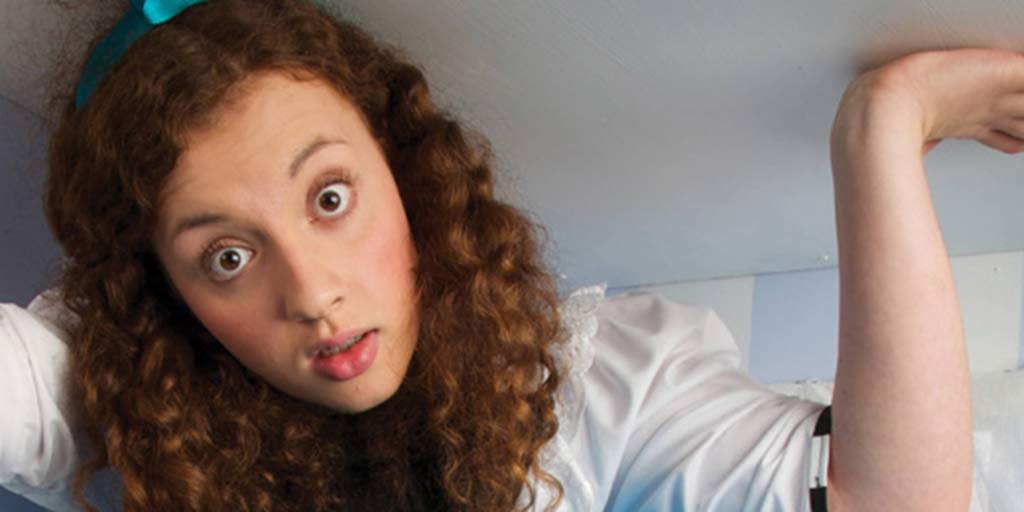 It's Christmas Eve and a very curious Alice tumbles into a strange world caught in the clutches of the cruel Jack Frost. With the help of her newfound friends, including the Mad Hatter and the Cheshire Cat, Alice embarks on a madcap adventure full of talking animals, magical potions and tea parties in order to find the white rabbit, defeat Jack Frost and get back home in time for Christmas!
Book your tickets now for the show at the LPAC in Lincoln. Show run from December 12 until December 24.
---
Christmas Craft Market
A unique local craft market will take place from December 20 until December 24 on Cornhill in Lincoln.
Between 9am and 4pm, visitors to the market will be able to browse handcrafted gifts, ornaments, jewellery and much more.
Find out more on our events listing here.
---
Christmas Farmers' Market
Browse local produce and shop for the ideal Christmas dinner ingredients at the Lincoln Christmas Farmers' Market.
Sample the best food in the region and shop for unique and edible gifts for all the family.
The event takes place on December 20 at Castle Square in Lincoln and features a number of stalls, hosted by local businesses.
Find out more on our events listing here.
---
Lincoln Lantern Parade and Nativity
Join the children of Westgate Academy on a lantern parade through the centre of the city, ending with a traditional nativity play in Castle Square.
The parade leaves from Lincoln Cornhill at 6pm and leads up the High Street and Steep Hill to Castle square.
The children will perform a traditional Christmas nativity play and carol service.
---
Aladdin Pantomime
Lincoln Drill Hall's annual pantomime Aladdin runs until January 4, and it's packed full of traditional favourites, exciting special effects and returning stars.
Tickets are available online and from the Lincoln Drill Hall ticket office on Freeschool Lane.
See our gallery here of the special Aladdin launch.
---
Jack and the Beanstalk Pantomime
The Lincoln Theatre Royal traditional pantomime, featuring Cannon and Ball, takes place between December 8 and January 11.
The performance features local stars, a hilarious dame and an animatronic giant!
Ticket prices begin at £12, with special offers for school groups and families. Tickets are available from the Lincoln Theatre Royal box office on Clasketgate, by calling 01522 519999 or going online.
---
Santa's High Street Stop
Meet Santa Claus on Lincoln High Street on Saturday, December 13. Shoppers will be treated to music and choirs and everyone will be able to meet Santa outside St Benedict's Church from 9.30am-3pm.
Anyone wishing to meet santa is asked to make a donation of £5, which includes a gift-wrapped present.
---
University of Lincoln Orchestra Christmas Concert
The annual University of Lincoln Orchestra Christmas Concert takes places on Saturday, December 13, in the Atrium of the Main Building of the University of Lincoln's Brayford campus starting at 7.30pm.
Admission is free but there will be a retiring collection.
The concert will feature Christmas music and popular classics for the orchestra and a number of smaller ensembles, including: music from Les Miserables; Leroy Anderson's A Christmas Festival; Bach's Sheep May Safely Graze; and live jugglers accompanied by full orchestra! There will also be community carols for the audience to join in singing.
---
Lincolnshire Libraries' Christmas Events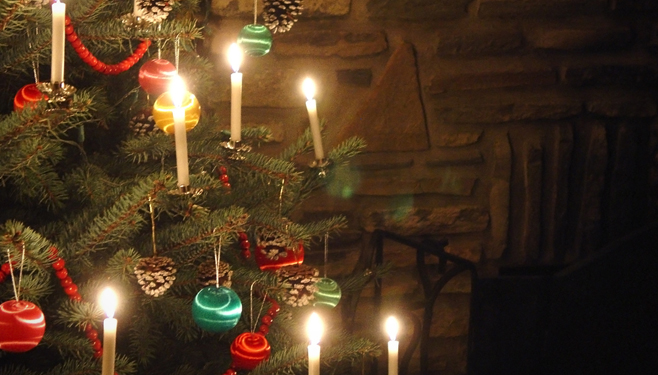 Events to celebrate the magic of Christmas are taking place at libraries across Lincolnshire this December.
Yule-tide crafts, festive stories and seasonal treats are all on offer for families and their little ones.
For more information about any of these events, contact each library via the Customer Service Centre on 01522 782010.
For details of events taking place at your local library, visit the county council's website here.
---
Father Christmas Visits Lincoln Castle
Father Christmas will fly into Lincoln Castle on December 13, 14, and 20 – 23. Families will get to visit Santa in Bath House, where up to 15 children will be able to meet him at once as he tells tales of Christmas in Victorian times and a couple of festive stories.
Sessions to meet Santa will be at 11.30am, 12.30pm, 1.30pm and 2.30pm, and after the sessions families can wander around the grounds of the castle.
Places cost £6 per child, including free entry for the accompanying adult. Advance booking is essential.
For tickets, call the castle on 01522 541173 or email [email protected]
---
Lincoln West End Lights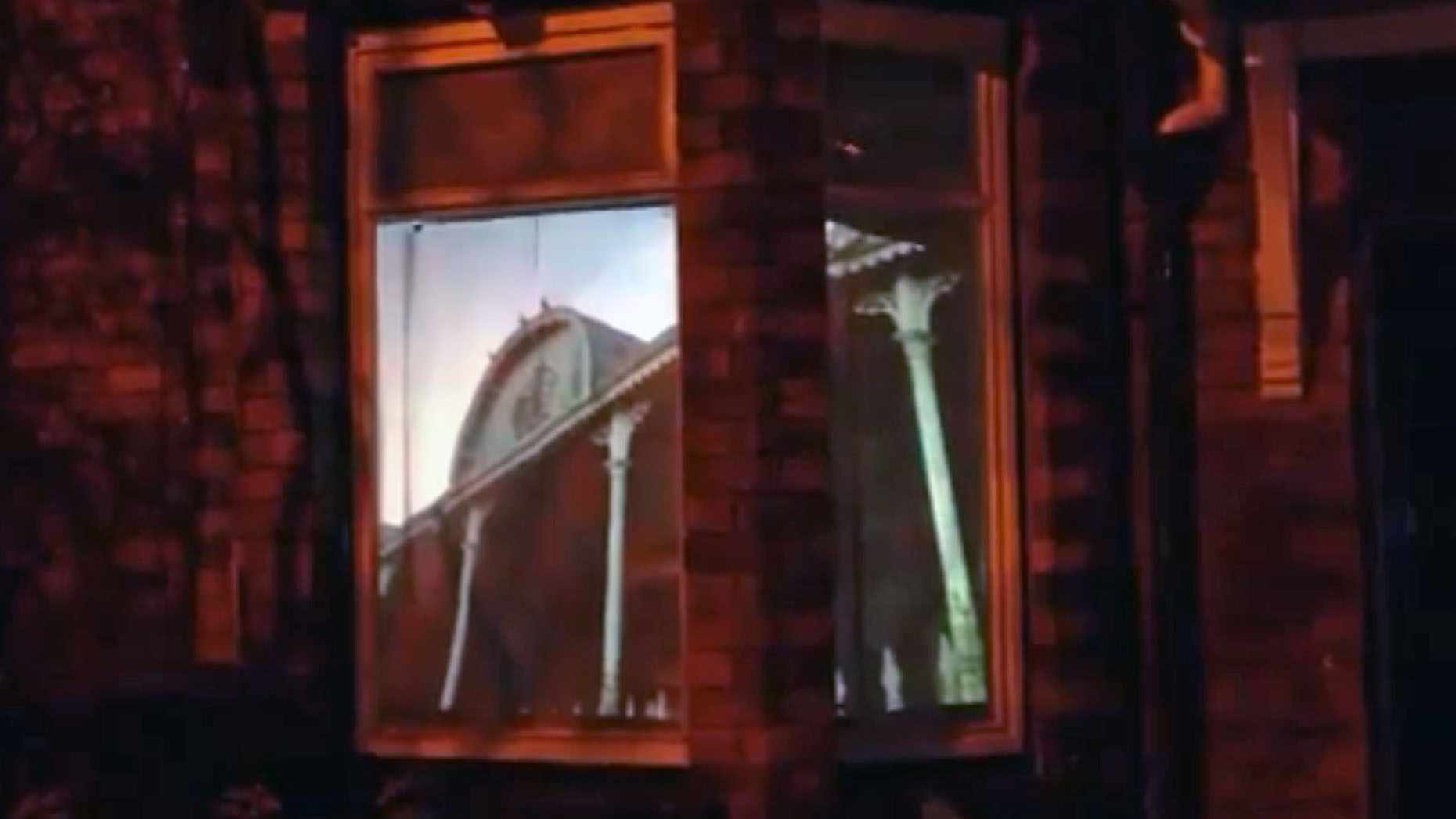 A unique opportunity to enjoy light sculptures, shadow plays, window displays and locally-made cinema screenings in the West End area of Lincoln takes place on December 5.
This year, over 50 houses in the West End will showcase different illuminations, created by residents, visiting students, St Faith;s Infant School and the neighbourhood's own Scout group.
The lights will shines from 7pm until 90.30pm on Friday, December 5.