Elderly people targeted in two distraction burglaries in Lincoln
"Despicable crimes," police say: Elderly people have been targeted in two distraction burglaries in Lincoln on Saturday morning.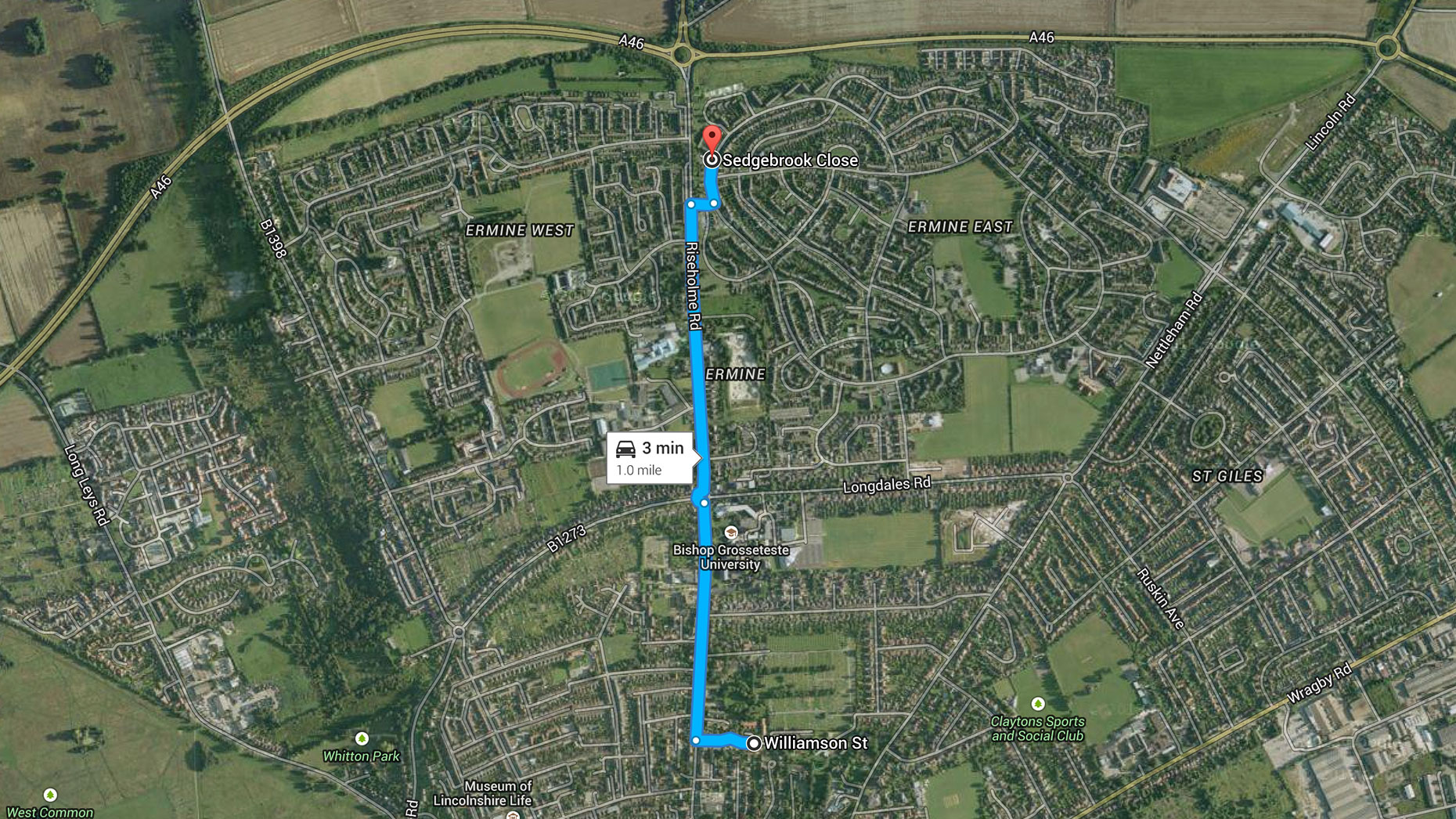 Elderly people have been targeted in two distraction burglaries in Lincoln on Saturday morning.
In both cases, which are believed to be linked, people in their 80's have been burgled of cash after a man was allowed into their homes under false pretences.
The first incident happened at around 10am on January 31, on Sedgebrook Close in the Ermine in Lincoln, when a man claiming to be from the council called at the home of an 86-year-old woman.
He said that the council were providing and fitting safes for elderly people in the area. After he had left the premises it was discovered that a purse containing cash had been stolen.
The burglar is described as a white man aged about 45. He was around 5'7" tall, medium build, with a local accent. He was wearing a dark jumper with a light coloured shirt underneath.
The second incident happened some 50 minutes later, when a similar man visited the home of a couple aged in their late 80s on Williamson Street, off Newport in Lincoln — around a mile away (3 minutes drive, 20 minutes walk) from the first incident.
This time, the burglar purported to be from the council and said he was visiting to fit alarms, as there had been burglaries in the area. After he left, the elderly couple found that cash had been taken from a wardrobe.
They described the man as white and aged about 40. He was bald, about 5'7" tall and of medium build. He wore a navy blue jumper with a logo on it and blue jeans.
Linked incidents
Like the burglar on on Sedgebrook Close, the victims described he did not wear a jacket or coat, which was strange given the very cold windy weather.
Police said the victims are upset to have fallen victim to this man, who may or may not have had an accomplice.
Only one person was seen at each address. No vehicle was seen but one may have been used.
Officers say that given the time scales, the similar descriptions and the methods employed by the man/men, it is highly likely that the burglaries are linked.
Detective Constable Phil Elliot of Lincoln CID said: "Crimes of this nature, where criminals prey on the elderly and the vulnerable, are despicable.
"Householders should not let people into their homes unless they are positive that they are genuine. Ask for identification and check them out.
"If they are genuine they will be prepared to wait whilst you do so. Ask them to come back later when another family member, friend or neighbour is present. If you have any doubts about them call 999.
"If you have a vulnerable neighbour or relative, do try to look out for them and don't be afraid to call 999 if you suspect that they are being approached by offenders like the ones operating in Lincoln this morning."
DC Elliot is appealing for any witnesses to contact him via the 101 non-emergency number. Alternatively they can call the Crimestoppers charity anonymously via 0800 555111.