Legal highs shop closed as Lincolnshire tops national incident numbers
Supply blow: A legal highs shop in Lincoln has closed its doors permanently after related incidents rose in the country.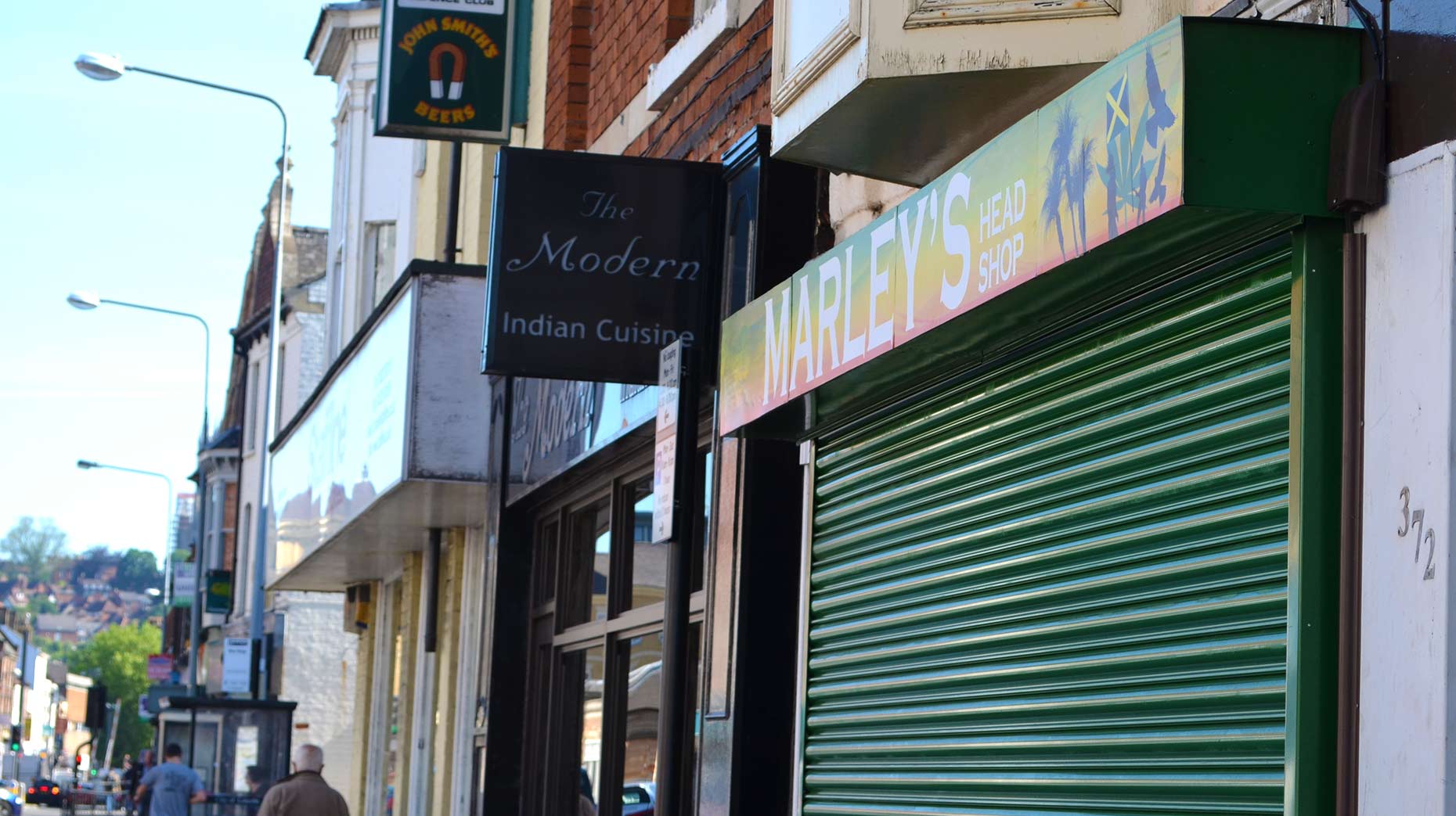 Legal highs supplies have been squashed in Lincoln with the closure of a High Street shop – a move which comes after Lincolnshire topped the list of recorded incidents in the country.
The owner of Marley's Head Shop in Lincoln, which sells New Psychoactive Substances (NPS) – better know as 'legal highs' – has closed the premises permanently.
The business has faced growing pressure from local councils and agencies. In June 2014, a number of products were seized by Lincolnshire Police after raids.
Lincolnshire Trading Standards and Lincolnshire Police have welcomed the decision and they have been working to raise awareness of the dangers of the drugs with partners including East Midlands Ambulance Service, Addaction services, Drugs and Alcohol Recovery Team and the Oasis Partnership.
Spt Mark Housley, County Officer for Public Protection, said: "Here in Lincolnshire we are taking a very proactive approach towards tackling legal highs, identifying where they are being sold, who may be using them and young people and adults who may be at risk."
The City of Lincoln Council is supporting a move to ban the use of legal highs in the city centre – the first ban on its kind in the country.
Sam Barstow, Public Protection and Anti-Social Behaviour Service Manager, said: "We have been working closely with partners to try to tackle emerging issues with 'legal highs'.
"The first step in order to tackle something of this nature is to understand the real extent of the problem and agencies have been working hard to identify issues that are linked and ensure that these are recorded in a consistent way.
"We have also been encouraging members of the public and partners to report these issues directly to the police so that we are in a more informed position and better equipped to take whatever action is available."
MP for Lincoln Karl McCartney added: "My understanding is that the owner has assured Lincolnshire Police that he will not be re-opening anywhere else and he has ceased selling the products.
"The permanent closure of Marley's is brilliant news. We must continue to keep the pressure up on the pushers and sellers of these so-called 'legal highs' which can actually kill, especially young people."
Marley's Head Shop were not available to comment on the closure of the shop.
Most incidents of 'legal highs' in the country
According to statistics collected by independent think tank The Centre for Social Justice, the number of police incidents referencing 'legal highs' in Lincolnshire was higher than any other force in the country.
Responses were obtained through a Freedom of Information request asking: For each of the last most recent four years for which figures are available, how many incidents have been recorded where the term 'legal high' has been logged?
The CSJ also conducted analysis which suggested the number of people in treatment for taking 'legal highs' rose by 216% in England in the last five years.
Lincolnshire Police's Inspector Pat Coates said: "Lincolnshire, like many other counties in the country, has seen a rise in the use and sale of substances that are commonly known as 'legal highs'.
"They can be easily available on the high street and often carry very few warnings and very little information about the effects they can have physically and mentally.
"They are untested and it is not yet known the full effect that taking them can have. Taking anything that is untested is risky, at best, and at worst can prove to have long-lasting ill effects.
"Legal highs are dangerous and can put pressure on already-stretched emergency services who find themselves responding to more incidents related to the use and sale of legal highs.
"Lincolnshire Police will continue to work with partner agencies, including colleagues in the health service, County Council and City Council to tackle the use and sale of legal highs in our county."