January 26, 2015 5.03 pm
This story is over 106 months old
Lincoln households pitch 'not for sale' NHS campaign
Stop the sale: People in Lincoln have joined a national movement to steer government away from NHS privatisation deals.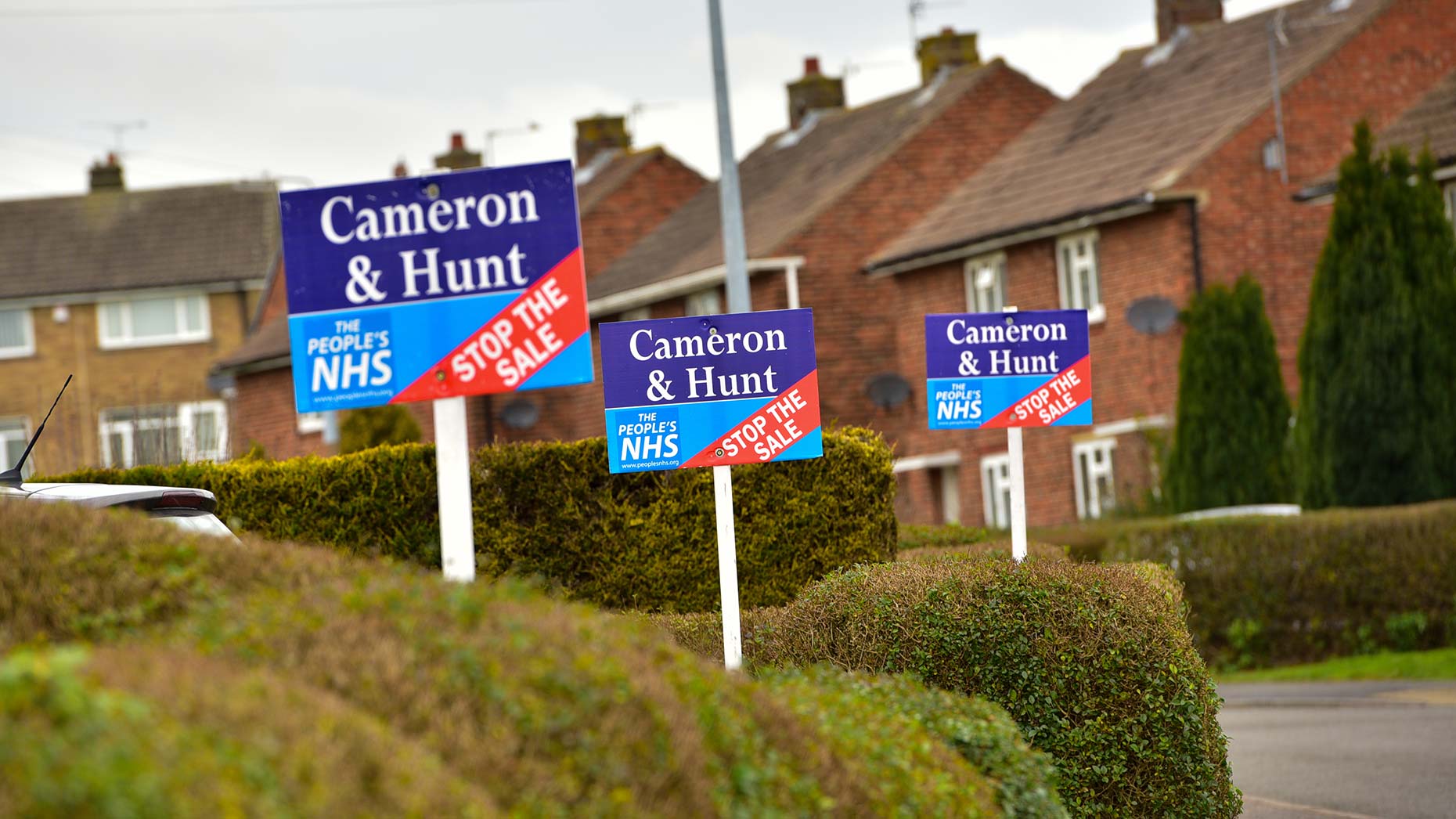 Hundreds of people in Lincoln have joined a nationwide campaign erecting estate agency-style boards outside their homes in the hope to steer the NHS away from privatisation trade deals.
The 'stop the sale' campaign, which runs between January 26 and 28, has been set up by the community group against the proposal of NHS privatisation People's NHS.
The 'Cameron & Hunt' movement asks PM David Cameron to use his veto to 'pull the NHS from the firing line' of future Transatlantic Trade and Investment Partnership (TTIP) negotiations.
TTIP is a proposed free trade agreement between the USA and EU which cuts tariffs and regulatory barriers, making markets easier to access.
The campaign has seen over 52,000 people in towns, cities and rural areas across the UK reach for their signs and mallets to call on David Cameron and Secretary of State for Health Jeremy Hunt to save the NHS from privatisation.
Dave Webber, Lincoln spokesperson for the People's NHS, said: "People across England, Wales and Scotland are delivering a clear message by raising 'stop the sale signs' outside their homes. Voters in Minster Ward love the NHS and hate TTIP. That's why we expect our MP to use his position to put pressure on David Cameron to act.
"David Cameron never told us on the campaign trail in 2010 that his party was going to embark on the mass privatisation of the NHS and he certainly does not have a mandate to allow the sell-off of the NHS to become permanent.
"Anyone wanting to get involved in this movement should contact their local MP Karl McCartney as well as perspective local candidates. I'm sure many more people are concerned about what is going to happen in the future."
Communities taking part include residents on Nocton Drive, Woodhall Drive, Laughton Way North, Broxholme Gardens, Swift Gardens, Addison Drive, Coleridge Gardens, Lamb Gardens, and Chaucer Drive.