February 25, 2015 7.57 am
This story is over 82 months old
Better Lincoln to Nottingham trains arrive in May
New timetables: Extra trains and faster services between Lincoln and Nottingham will be in place from May.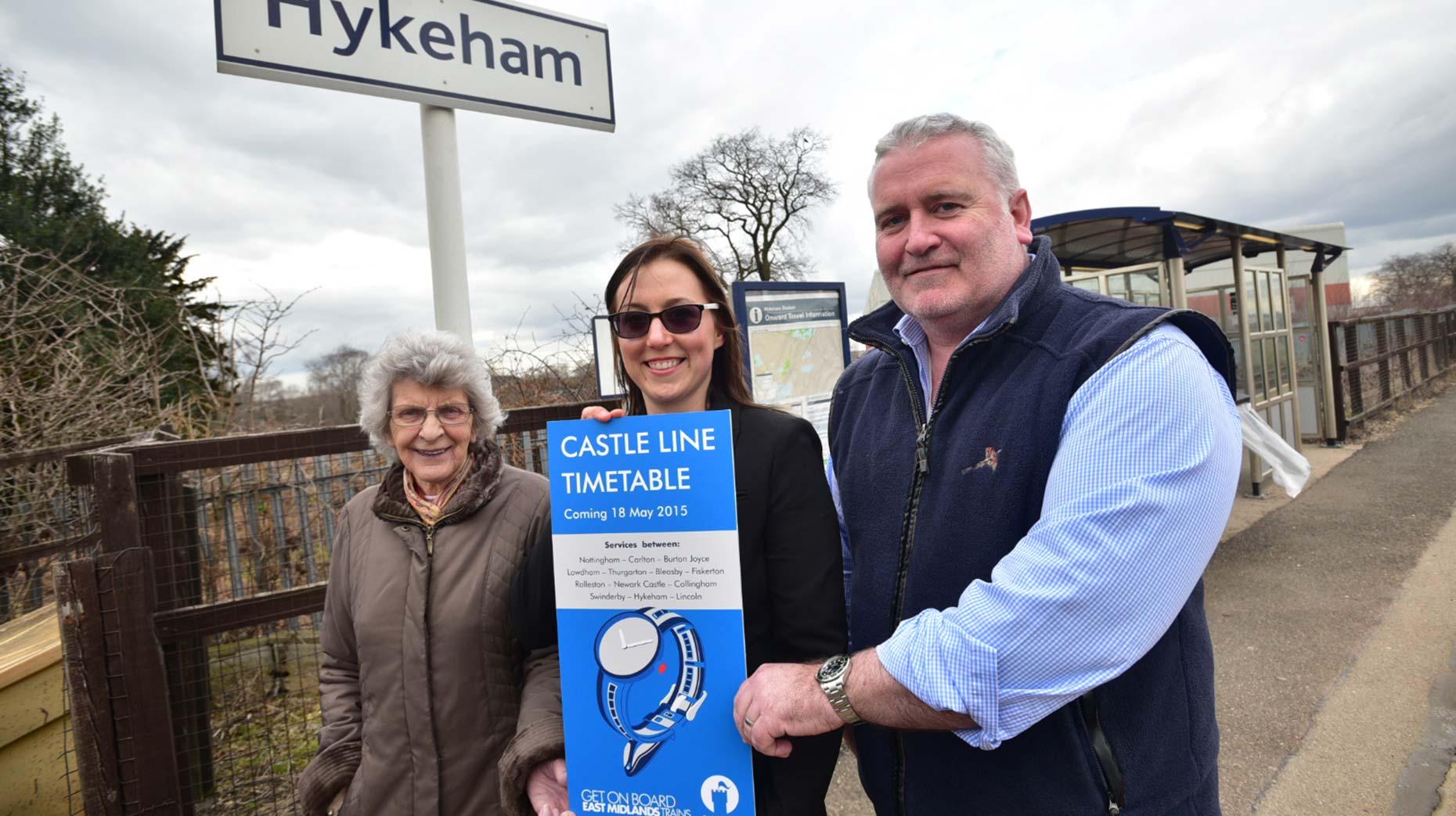 Passengers using the Castle Line between Lincoln and Nottingham will see additional trains and faster services from May, as a new timetable is confirmed.
East Midlands Trains pledged the improvements in September 2014 after a £2 million boost in government funding.
The new timetable, which starts on May 18, will affect services linking Nottingham, Newark Castle, Hykeham and Lincoln Central.
The improvements have also been developed to coincide with the 800th Anniversary of the Magna Carta, surrounding a programme of events expected to bring an influx of visitors to Lincoln.
Passengers using Lincoln Central will have quicker journeys and more services, including:
Extra weekday morning service to Nottingham
Additional evening train from Nottingham
Faster journey times for the majority of services to and from Nottingham
Passengers using Hykeham will benefit from:
Most frequent ever service
Extra 14 trains per day, an increase of 50%
Extra morning peak service to Nottingham
Extra evening service from Nottingham
Faster journey times for the majority of services to and from Nottingham
A number of local councils and organisations banded together in order to deliver the project.
Partners with the Department for Transport included Lincolnshire County Council, Nottinghamshire County Council, Nottingham City Council, City of Lincoln Council, Newark & Sherwood District Council, Newark Business Club, North Kesteven District Council, Gedling Borough Council.
The Local Enterprise Partnerships for Derby, Derbyshire, Nottingham and Nottinghamshire (D2N2) and Lincolnshire, also worked together on the scheme.
Transport Secretary Patrick McLoughlin said: "Good rail links are vital to connect communities in the East Midlands to jobs, services and amenities.
"This is why we are investing huge amounts to deliver better services across the region as part of our long-term economic plan."
Jake Kelly, Managing Director for East Midlands Trains, said:"The Castle Line is a vital rail corridor and this major increase in services will give the communities along the route the service they deserve, making it much easier for passengers to travel to work, get together with friends and family or visit the exciting attractions along the line."
Councillor Ric Metcalfe, Leader of City of Lincoln Council, added: "These are some very welcome service improvements which improve the city's connectivity with the region.
"This is vital to ensure the city continues to attract businesses and visitors, which in turn are essential to growing our local economy.
In recent months, representatives from Virgin Trains East Coast, the recent winner of the InterCity East Coast Franchise, have discussed the potential for more direct services to and from Lincoln over the next year.
Karl McCartney, Member of Parliament for Lincoln said: "I am delighted by the news that EMT is to add the extra daily services and speed up the train journeys between Lincoln and Nottingham from May this year – something that I and my colleagues have worked towards for a number of years.
"I have continually called for improved rail services both directly to and from London as well as for improved cross-country services to destinations such as Nottingham, Sheffield and Doncaster.
"With the celebrations for the 800th Anniversary of the Magna Carta and the new Virgin East Coast Franchise commencing in March, announcements such as these are a superb indicator of how important Lincoln is as a City destination."