February 10, 2015 5.22 pm
This story is over 86 months old
Drone protesters face trial after cutting fence at RAF Waddington
Drones protesters trial: A trial date has been set for the four activists who broke onto RAF Waddington last month.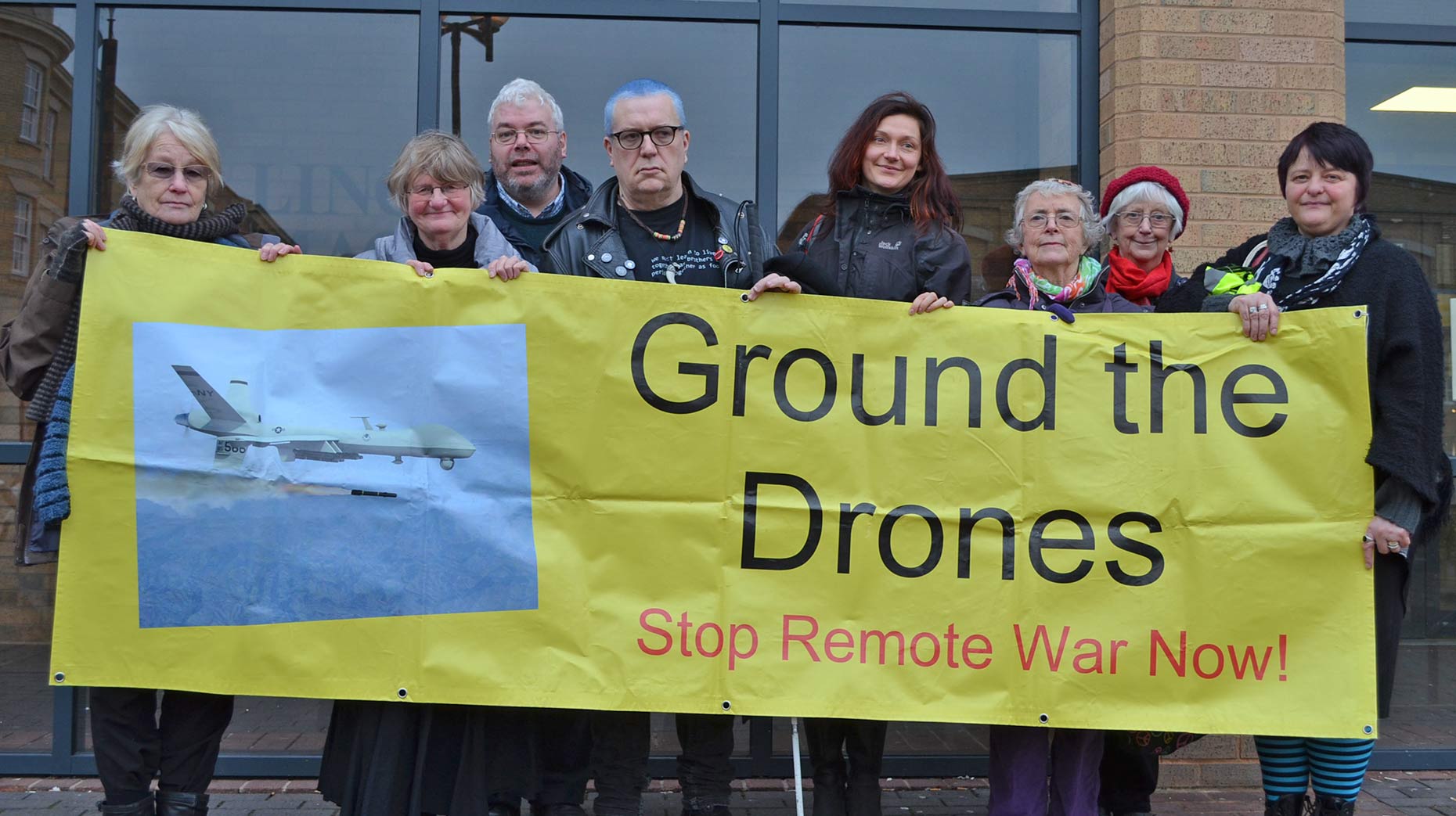 A group of activists who broke into RAF Waddington last month to protest against the use of drones from the base have pleaded not guilty to charges of criminal damage.
Christopher Cole (51) from Oxford, Gary Eagling (52) from Nottingham, Katharina Karcher (31) from Coventry, and Penelope Walker (64) from Leicester appeared at Lincoln Magistrates' Court on Tuesday, February 10 to hear the charges against them.
All four have been handed a trial date at Lincoln Magistrates' Court of 10am on May 27.
The activists, who belong to the End The Drone Wars group, used bolt cutters to break through a fence onto the RAF base near Lincoln on Monday, January 5, armed with banners and leaflets condemning the use of so-called drones.
The base is home to the Reaper Ground Control Station, which pilots unmanned missions across the globe.
The protesters were then arrested by Lincolnshire Police and charged with Obstructing a Person Engaged in a Lawful Activity and Criminal Damage before being released on bail.
The charge of Obstructing a Person Engaged in a Lawful Activity has now been dropped.
Outside the court, Christopher Cole, of Wilkins Road, Oxford said: "War has just become normalised and we wanted to disrupt and draw people's attention to what's happening at RAF Waddington.
"These drones are causing destruction on a massive scale by tearing a hole through ordinary people's lives, homes and communities.
"We have been engaged in all kinds of protests – writing letters, talking to MPs – but because of the destruction that these drones cause, we felt we needed to step the protests up and actually disrupt what's going on at the base.
"We would encourage and call for more people to do what we've done and actually engage in resistance and disrupt what we see as the completely illegal actions taking place at RAF Waddington.
"We have to bring an end to war and look for an alternative to the constant bombing that we're witnessing at the moment."