Green light for Lincoln agricultural college phase two
College work underway: The new Lincoln Riseholme College campus has been awarded planning permission for the next phase of development.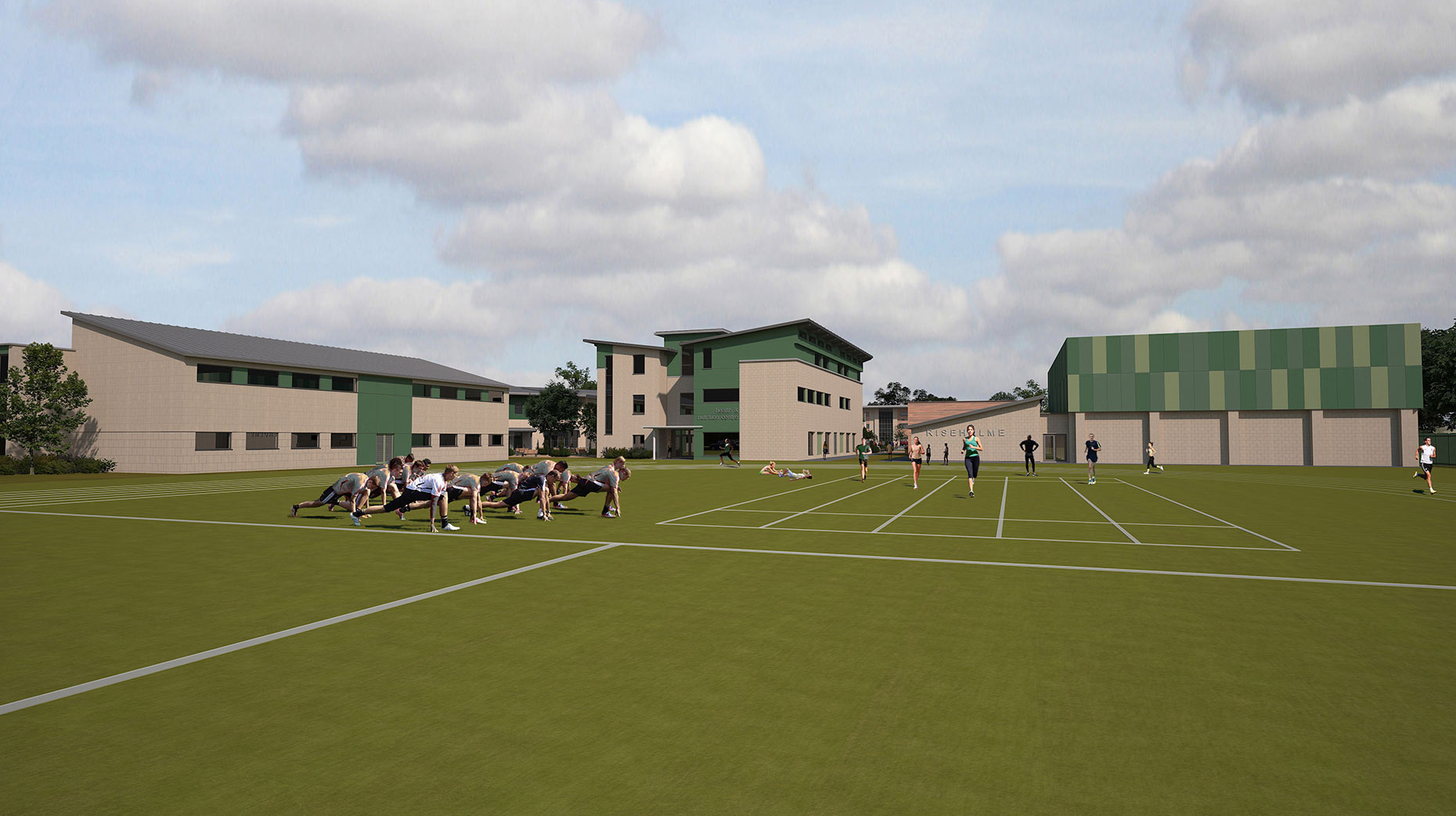 The new £23 million Riseholme College project, the first new agricultural college to be built in 50 years, has received planning permission for the second phase of its Lincoln development.
The 10-acre campus, based at the Lincolnshire Showground, was given permission by West Lindsey District Council for the next part of the construction – including four new buildings.
As previously reported, Bishop Burton College made a deal with the Lincolnshire Agricultural Society to build a brand new college adjacent to the Showground, as its present lease at Riseholme Park expires in 2020.
Phase one is expected to be completed in time for the start of the new academic year in September 2015.
CAD Associates, the architectural consultants working on the project, will now move ahead with phase two which includes:
Food & Agri Food Science Centre
Health & Nutrition Centre
Sports & Health Science Centre
Animal Behaviour Centre
These will be enhanced by an all-weather surface for Multi Sport Performance Testing.
Ken Allen, Managing Director of CAD Associates said: "Between phases one and two we are looking at a £23 million project which will provide excellent facilities for students in this area, along with construction work for the next year, with phase two to commence in May for completion in the spring of 2016.
"It is important for the College to expand and offer new subjects within their curriculum and we hope these buildings will benefit students for many years to come."
Jeanette Dawson OBE, Principal and Chief Executive of Bishop Burton College, said: "I am absolutely delighted that we have obtained funding for Phase 2 of our new Lincolnshire campus. The development reaffirms our commitment to supporting the land based industry in the county and beyond.
"We believe this is the first land-based college to be built in 50 or so years, which pays testament to our commitment and determination to support the industry in Lincolnshire and beyond. Both campuses will work in partnership with one another to safeguard the future of first-class land-based further education provision in the region."