Libor fines to fund new Waddington air ambulance project
Air ambulance boost: Lincolnshire Air Ambulance will build a new facility at RAF Waddington after receiving a £250,000 grant.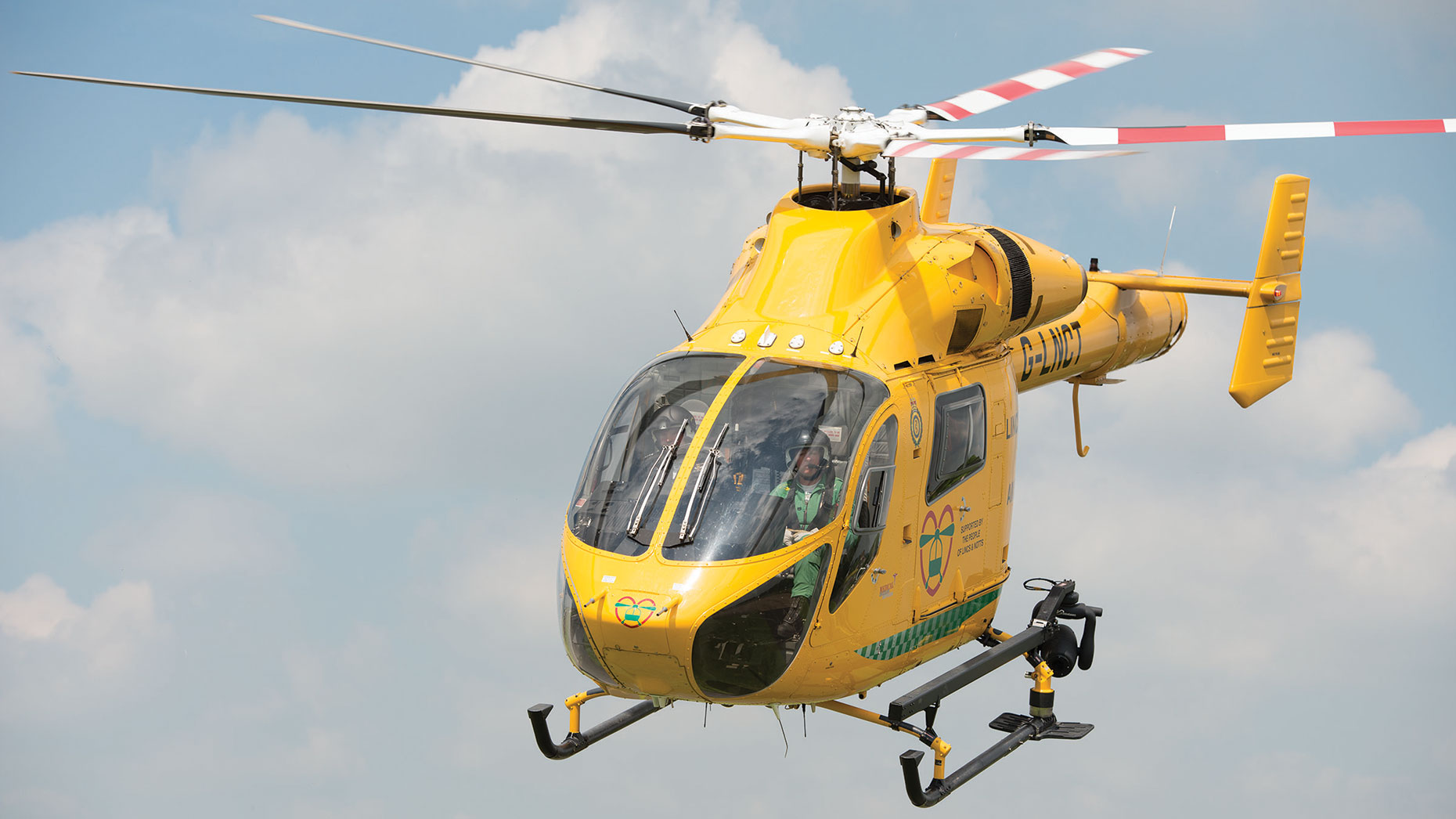 Lincolnshire & Nottinghamshire Air Ambulance will create a brand new building at RAF Waddington after recieving a £250,000 grant from a banking fine fund.
Air ambulances across the country are each to receive a part of the £5m paid to the government in Libor (London Interbank Offered Rate) fixing fines.
Previous Libor scandals have seen prominent banks, such as Barclays and RBS, fined for falsely inflating or deflating their rates to profit from trades, or to give the impression that they were more creditworthy than they actually were.
Lincolnshire & Nottinghamshire Air Ambulance say it will use its share of the money to improve the charity aircrew facilities at RAF Waddington, which no longer fully meet current requirements.
The new facility will be adjacent to the existing hangar, which staff say should lead to improved response times.
Chief Executive Peter Aldrick said: "This most generous donation from the Libor funds will enable our charity to construct the new facility without having to make a major contribution from existing donations, which we can now use towards the costs of our emergency helicopter service."
Clive Dickin, Association of Air Ambulances chairman, added: "The charities will use the funds in ways that will increase availability, types of activity, and overall patient care at a local level and this donation will ultimately help air ambulances across the UK to save many lives."
Chancellor George Osborne said: "It is absolutely right that we use funds from those who demonstrated the worst values to reward those who demonstrate the best."
The funding follows news of relief of VAT on air ambulance charities and aviation fuel.
The changes combined will be worth over £15 million over the next 5 years and will potentially mean 800 more patients per year being saved nationwide.