Serial Lincoln burglar jailed for 30 months
Serial burglar: Albert Lamb, 36, has been sentenced to two and a half years in prison after committing a series of burglaries in Lincoln .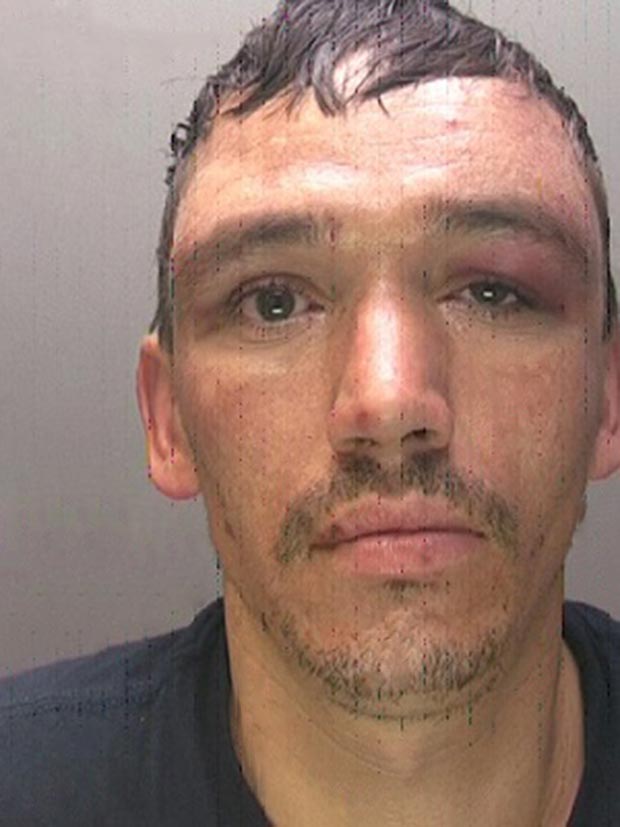 Albert Lamb, 36, has been sentenced to two and a half years in prison after committing a series of burglaries in Lincoln and Huntingdon in Cambridgeshire.
On May 18, 2014, he was charged with a night-time sneak-in burglary at an address on Chapel Lane in Nettleham, and a theft from a motor vehicle at Tesco on the same day.
He later went on to admit a further 14 offences in Lincoln & Huntingdon.
Lamb, of no fixed address, appeared at Lincoln Crown Court on January 26 and was sentenced to 30 months in prison.
The following 11 offences for Lincolnshire were taken into consideration between May 12 and May 25, 2014:
On May 18 Lamb entered a property on Mainwaring Road in Lincoln and stole an Apple Mac laptop, a kindle phone, car keys, and a VW Polo.
At an address on Nettleham Road, also on May 18, he entered via an insecure rear door and stole a tablet and keys.
On May 24 Lamb forced open a garage at an address on Burton Road, Lincoln. Nothing was stolen.
A tablet was taken during a sneak-in burglary at a property on Outer Circle Drive, Lincoln, on May 16.
On May 12 Lamb stole a Stomp 140cc motorcycle from outside an address on Learoyd House, Lincoln.
Lamb attempted to steal a Honda CM moped from Beckside in Nettleham on May 18.
On May 21 Lamb stole a pedal cycle from the rear of Poundstretcher at the Carlton Centre in Lincoln.
At a property on Church Street, Nettleham, on May 18 a garage was forced and 10 bottles of wine stolen.
At Poundstretcher, Carlton Centre, on May 21, Lamb entered the rear of a warehouse with intent to steal.
At a property on Nettleham Road in Lincoln a detached garage was forced open and a cycle stolen on May 24.
On May 25 at an address on Aster Close, Lincoln, a shed was forced and items removed but left outside.
A further four counts were taken into consideration for Cambridgeshire involving dwelling burglaries in Huntingdon on dates between April 18 and  April 28.
At an address on Norfolk Road in Huntingdon April 18 an Xbox was stolen as a result of a sneak-in burglary.
On April 20 at Rushes Walk in Godmanchester, Lamb enquired about scrap at an address and distracted the householder so he could take car keys, before returning later and stealing a car.
On April 21 at a property on Norfolk Road in Huntingdon, Cambridgeshire, Lamb enquired about purchasing a car, then stole a key when the householder was distracted and later stole a vehicle.
On April 28 at an address on Coldhams Crescent, Huntingdon, Lamb entered via an insecure door and stole cash.
Acting Sergeant Adam Petty, who interviewed Lamb at the time of his arrest, said: "I am pleased with the sentence given to Lamb because he is a serial burglar who has caused a lot of distress and inconvenience to a number of people.
"Now he is off the streets for a good period of time it should hopefully mean that a lot of peoples' homes are far safer.
"I would like to remind anyone who is involved in any types of these offences that Lincolnshire Police officers work hard to bring about swift and decisive results in all areas, and not least of all in relation to crimes of this nature that are of the utmost importance to our residents and communities."