Lincoln Christmas Market 2014 made a £65k loss
Christmas Market loss: The 2014 Lincoln Christmas Market has made a £64,850 loss, despite a 12% increase in stall prices over the four-day event.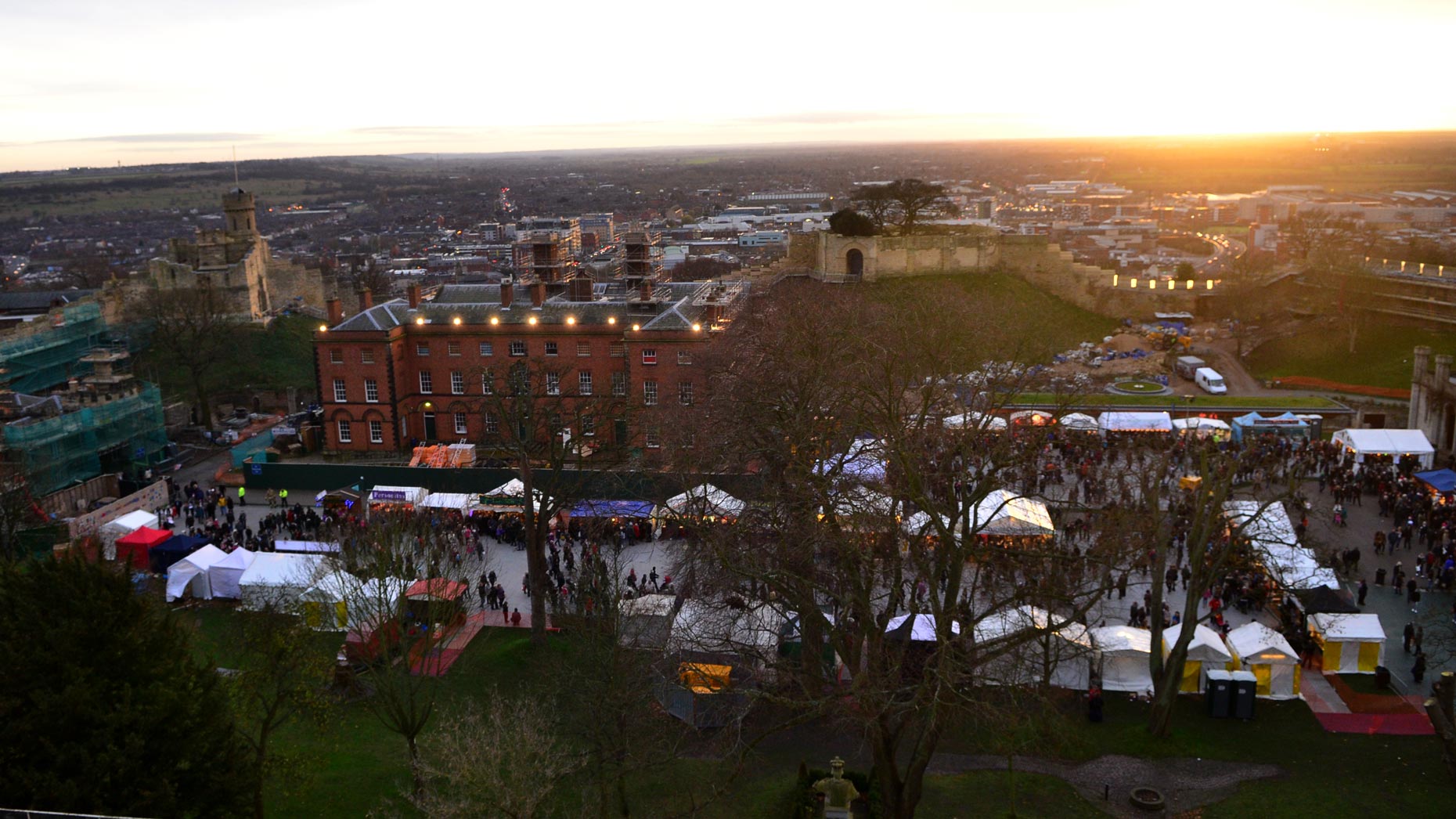 The 2014 Lincoln Christmas Market has made a £64,850 loss, despite a 12% increase in stall prices over the four-day event.
The City of Lincoln Council also had to approve a one-off income reduction of £90,000 for the market, otherwise there would have been an operational deficit of £105,370.
The organisers say that the squeeze on stall space in 2014 was due to the ongoing revamp work at Lincoln Castle, and the loss of the Lincoln suite at The Lawn meant that original income targets of £576,860 were "unrealistic".
Last year's Lincoln Christmas Market loss was the smallest compared to previous years. In 2013 the market made a loss of £83,000, and in December 2012 the event made a loss of £102,850. The market also made a loss of £113,000 in 2011, after a £266,000 loss when the event was cancelled in 2010 due to bad weather.
John Latham, Director of Development and Environmental Services at the City Council, said: "Lincoln Christmas Market is a hugely important event for the city, bringing in around 250,000 visitors each year who contribute more than £10 million to the local economy. Many of them return throughout the year.
"Despite losing some trading space within the castle grounds, we are pleased to have been able to recoup some of this lost income and run the 2014 market at a cost of around £65,000 – significantly less than 2013's event.
"We feel this is excellent value for money, given the benefits the market brings to the local economy and the city's reputation.
"While our primary purpose isn't to make a profit, we are continually looking for ways in which we can reduce the cost to the council."
After the council increased stall fees by 12%, income from stallholders rose by just under 6% from £307,750 to £325,360.
Officers will now review fees and charges for the 2015 market and it is likely that a further increase will be made.
The full cost of the 2014 market includes a predicted Final Central Support Charge of £86,130, which calculates management, food health and safety and licensing charges. This will not be known until June 2015.
The income target for the 2015 market has been set at £517,630, which includes a £70,000 allocated budget reduction. The expenditure budget has been set at £452,630.
The City Council will review the financial performance of the Christmas market on March 19.