March 9, 2015 12.07 pm
This story is over 85 months old
Lincoln streets with the most parking fines revealed
Parking fine hotspots: Over 900 fines were issued to motorists on one Lincoln street last year.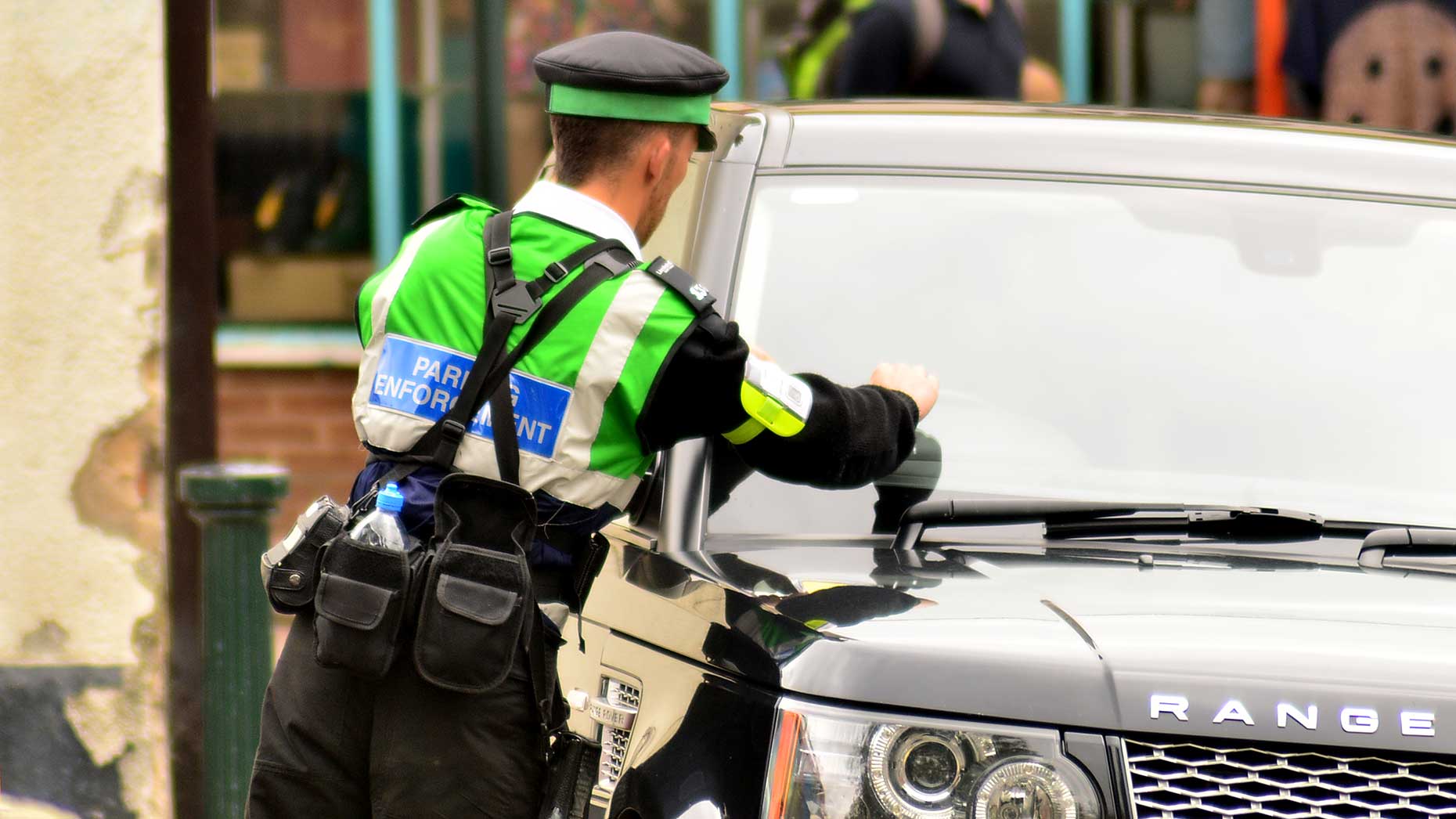 Lincolnshire County Council issued 3,748 parking fines in just 10 Lincoln streets in the last year, with one address totting up £35,000 in penalties.
Figures obtained between March 2014 to February 2015 show that the most fined street in Lincoln was Silver Street, with 902 penalty charge notices handed to motorists.
The top 10 streets in Lincoln for the number of charges issued were:
1. Silver Street
Lincolnshire County Council issued 902 fines to motorists on Silver Street, the street with the most parking fines issued in the city. In total, the council received income of £34,649 from motorists parked illegally on the street. However, 62 fines were successfully appealed by drivers, again the highest in Lincoln.
2. Portland Street
Some 367 fines were handed out to motorists on Portland Street, making it the second most ticketed street in the city for the second successive year. The county council collected £10,109 in fines from this street. Only seven appeals were granted to motorists in the last 12 months.
3. Park Street
In third place for fines issued in Lincoln was Park Street, with 361 penalty charge notices given to motorists. Income generated from the street amounted to £11,312 and 14 appeals were granted.
4. Corporation Street
Lincoln's fourth most ticketed street was Corporation Street, with 331 fines issued by the county council. However, income generated from the street was the second highest in the city, with £13,068 received in fines. This was still over £20,000 less than on Silver Street. Just eight appeals were successful.
5. High Street
High Street in Lincoln city centre was in fifth place for parking fines issued. 327 were handed out at a cost of £8,562 to motorists, with 12 appeals granted.
6. West Parade
In sixth place was West Parade with 324 penalty charge notices given out to motorists. The county council generated £10,137 in parking fines from the street with 28 appeals being successfully granted.
7. Waterside South
Some 315 fines were issued to motorists on Waterside South, making it the seventh most ticketed street in Lincoln. The county council collected £10,756 in fines but motorists were more successful in overturning charges, with 30 appeals granted, the third highest in the list.
8. Mint Street
Lincolnshire County Council parking wardens handed out 312 parking fines on Mint Street, receiving £8,201 in income from motorists. Some 15 appeals were granted.
9. Burton Road
Heading north of the city centre, ninth place goes to Burton Road, with 275 parking fines issued by the county council in the last 12 months. £8,934 was collected by the council from these fines and 22 appeals were successful.
10. Swanpool Court
Rounding off the top 10 streets in Lincoln with the most parking fines issued to motorists is Swanpool Court. Some 234 notices were given out by the council, who received £6,390 in income from motorists parked illegally. However, 33 appeals were granted, putting it only behind Silver Street in fines being overturned.
Combined, the county council generated a total income of £122,118 from the ten roads.
However, 231 appeals were granted to motorists who had been given notices on these streets in this period.
Ring-fenced funds
Lincolnshire County Council are projected to make around £100,000 from parking enforcement between April 2014 and March 2015.
Executive Councillor for Highways and Transport, Richard Davies said, "We're projected to make a relatively small surplus of around £100,000 from parking enforcement.
"This is ring-fenced and can only be spent on specific schemes such as improving parking provision, environmental projects or other schemes relating to transportation.
"We're currently working on a variety of projects across the county including expanding residents' parking schemes in Lincoln.
"We also have to set aside funds within the ring-fenced account to ensure we can manage any future deficit that could arise.
"The county council receives no income for on-street parking, as we prefer to provide free limited waiting parking in town centres, which helps to support local businesses and services by encouraging more visitors.
"During the last year we undertook a detailed review of all our parking operations, and looked at every location with parking restrictions.
"Since our review in May 2014, we've found that 95% of sites across Lincolnshire are now being patrolled to our specification, which benefits residents and businesses, and ensures we're getting good value for money."
The figures were revealed as the green light was given by the Department for Communities and Local Government for stricter laws on parking enforcement.
Under new laws, drivers in Lincolnshire will have the "grace period" extended from five to 10 minutes.
Communities Secretary Eric Pickles said: "For too long parking rules have made law-abiding motorists feel like criminals, and caused enormous damage to shops and businesses.
"Over-zealous parking enforcement undermines our town centres and costs councils more in the long term."