April 9, 2015 1.02 pm
This story is over 103 months old
Lincoln voters take part in independent policies survey
New poll: An online survey encouraging voters to think about the policies of each party has revealed some surprising findings in Lincoln.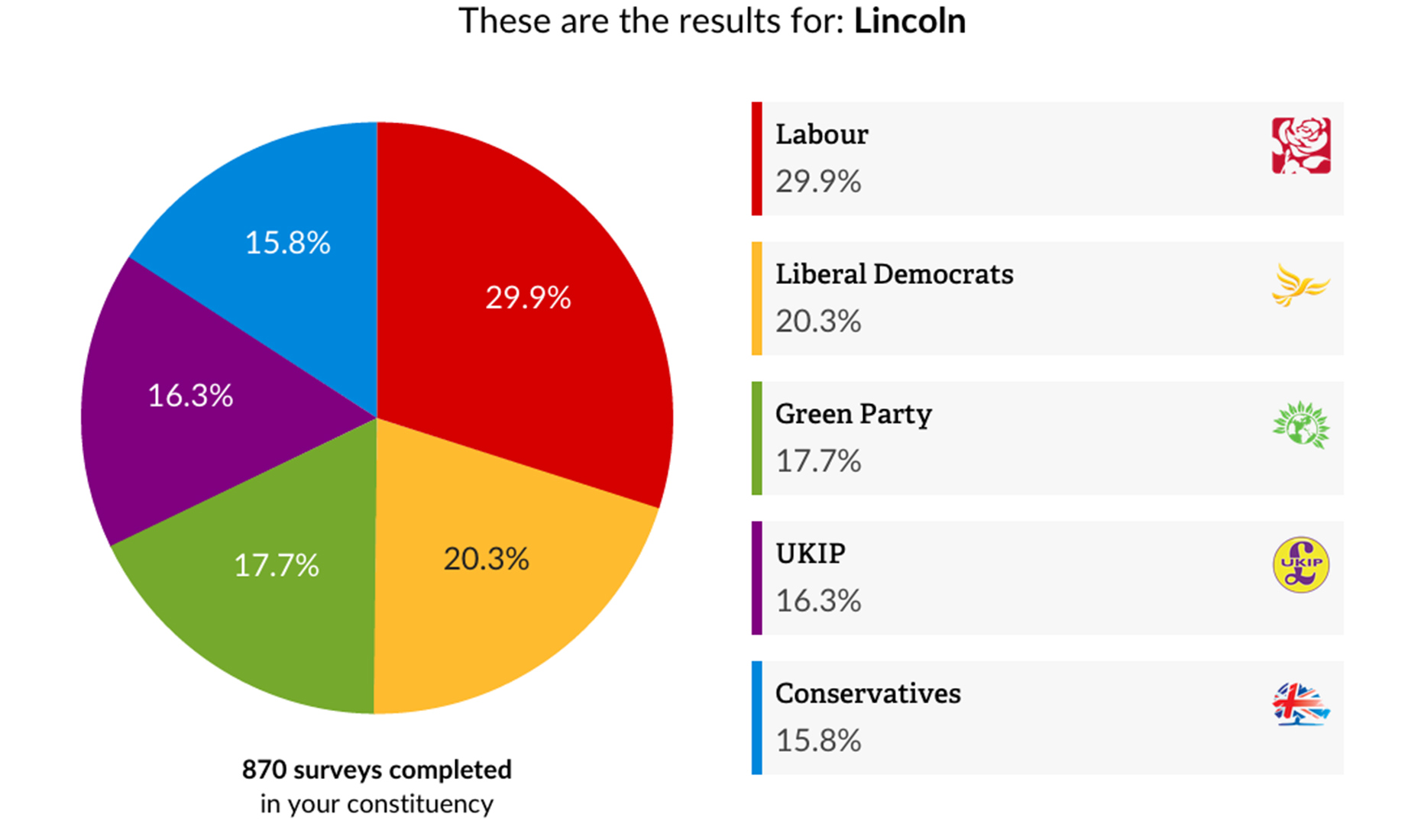 A new online survey encouraging voters to pay close attention to the policies of each party has revealed some surprising findings in Lincoln.
As of April 9, 870 potential voters in Lincoln have completed the Vote for Policies survey online.
So far, Labour is in the lead with 29.9% of respondents' answers matching their policies, with the Liberal Democrats in second.
The Conservatives, who won the constituency in 2010 and are the fighting with Labour to retain the seat, trail in fifth place in the survey, just behind UKIP.
The Green Party, who have until 4pm on April 9 to nominate a Lincoln candidate, are in third place, and who these respondents vote for on polling day could very well affect who is the city's MP for the next five years.
To take part in the survey, users are first prompted to select a number of key issues (the economy, crime, health etc) that will determine how they vote on May 7.
They are then directed to the issues that they have selected, and are given an outline of each party's policies in that area.
Crucially, the names of the parties are not shown alongside their set of policies, which should in theory allow for more honest and truthful answers.
Respondents are asked to create a shortlist of the policies they broadly agree on and are then prompted to choose those which they agree with the most.
The survey pulls together all the data submitted and reveals the party that best reflects the user's political beliefs based on the information received.
Vote for Policies is an independent not-for-profit, run by volunteers, which seeks to increase participation in elections, and make policies the focus of everyone's voting decision.
Their website states: "We want to give everyone the opportunity to make an informed, unbiased decision about who to vote for."
Another website of interest to undecided voters may be ISideWith, where respondents answer questions on most major national policy areas and the survey provides a run-down of which party might be their best personal choice.