Over 1,000 thrill-seekers enter Lincoln Flume lottery
Don't miss out: Ticket sales for the Lincoln Flume have hit the 1,000 mark and sales of corporate packages have already covered the cost.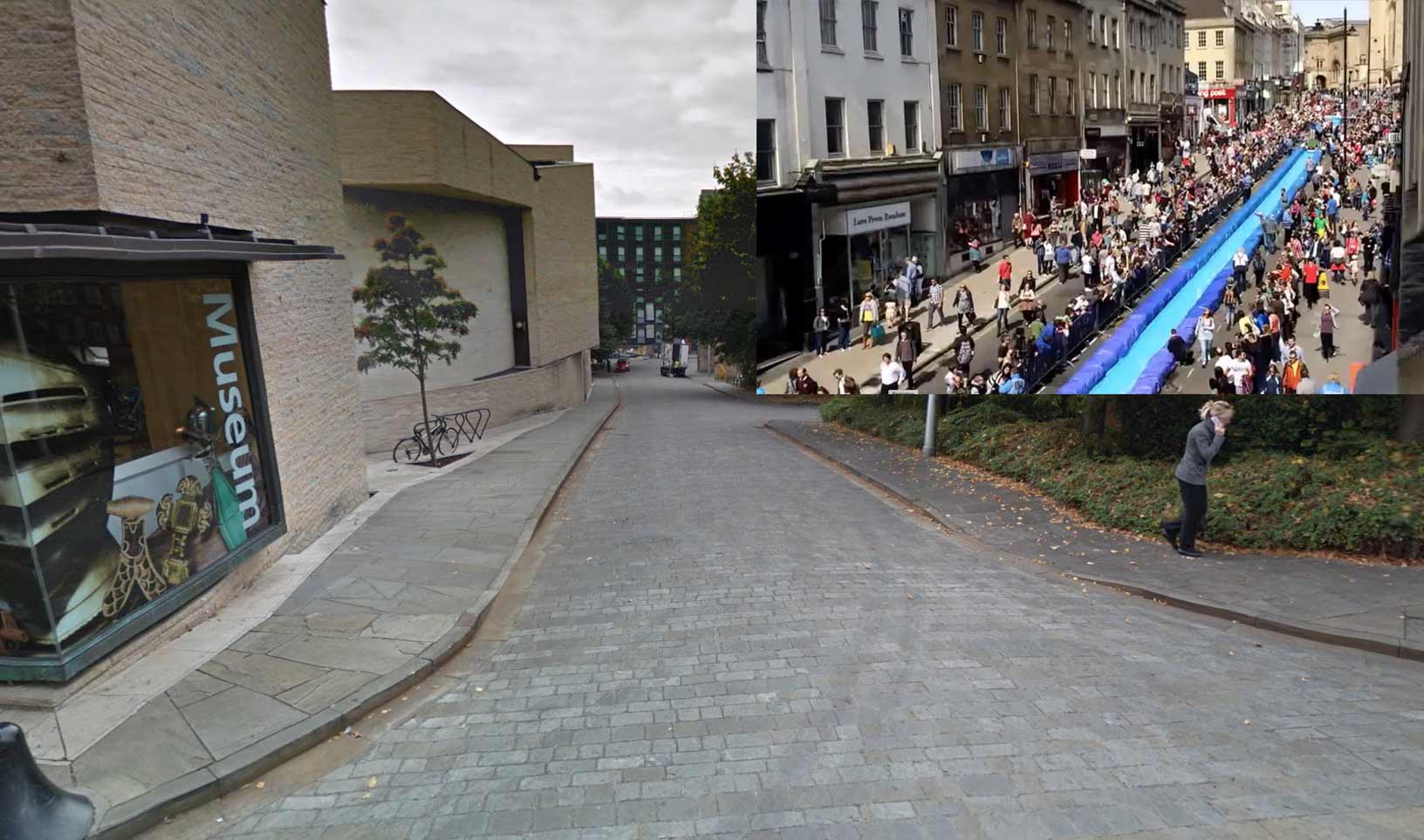 The official charity partner for this summer's Lincoln Flume has praised public support which has seen lottery ticket sales hit the 1,000 mark.
Learning disability charity Linkage Community Trust will be the main beneficiary from the one-day event on Sunday July 12, organised by the Rotary Club of Lincoln Colonia.
The organisers have said that 10 businesses have already signed up for a £250 package in return for five guaranteed places on the flume, meaning the cost of staging the event has already been met.
Meanwhile, the public have already snapped up 1,000 lottery tickets online at £3 each for the chance to take part.
However, some will be disappointed as just over 400 places are available in total, and there is a minimum age limit of 10.
The 110-yard long flume will take those lucky winners on a dramatic slide from the top to the bottom of Flaxengate in the city centre.
Organiser Duncan Gerrard says: "It's a great attraction to bring to Lincoln and we're very excited about it. We're particularly delighted at the quick response from businesses.
"We're finalising the details as to when the draw will take place and hope to raise thousands of pounds for charity. There is plenty of time to buy tickets for a really fun day in Lincoln."
The Lincoln Flume is based on a project by artist Luke Jerram called Urban Slide. This was first seen in an urban setting in Bristol as part of their Park and Slide event which proved a very successful public participation event.
The money raised for Linkage from the slide will go towards the £250,000 Boultham Park Capital Appeal to help restore the 50-acre open space.
The Boultham Park Project is a joint venture between Linkage and City of Lincoln Council which will see the development of an education centre which will cater for clients with learning disabilities, a café/shop and greenhouse.
Linkage Chief Executive Ges Roulstone said: "We're privileged to be the main charity partner for the flume and we'd like to thank the Rotary Club Colonia for their support for the Boultham Park Capital Appeal.
Philip Barnatt, Chairman of the Boultham Park Capital Appeal, said: "There's been phenomenal interest in the flume since the Rotarians announced it just before Easter and I'd like to thank everyone who has bought tickets so quickly. Being part of the flume is a huge boost to the Boultham Park Appeal and I can't wait for the day."
Tickets can be bought from the Lincoln Flume website and the ride will be open from 10am to 5pm.
Progress can be followed on Twitter @thelincolnflume and by following the hashtag #zoomtheflume.