April 10, 2015 4.30 pm
This story is over 103 months old
Political round-up: On the general election campaign trail in Lincoln
Highlights: Catch up with our round-up of what Lincoln's parliamentary candidates have been up to over the past week.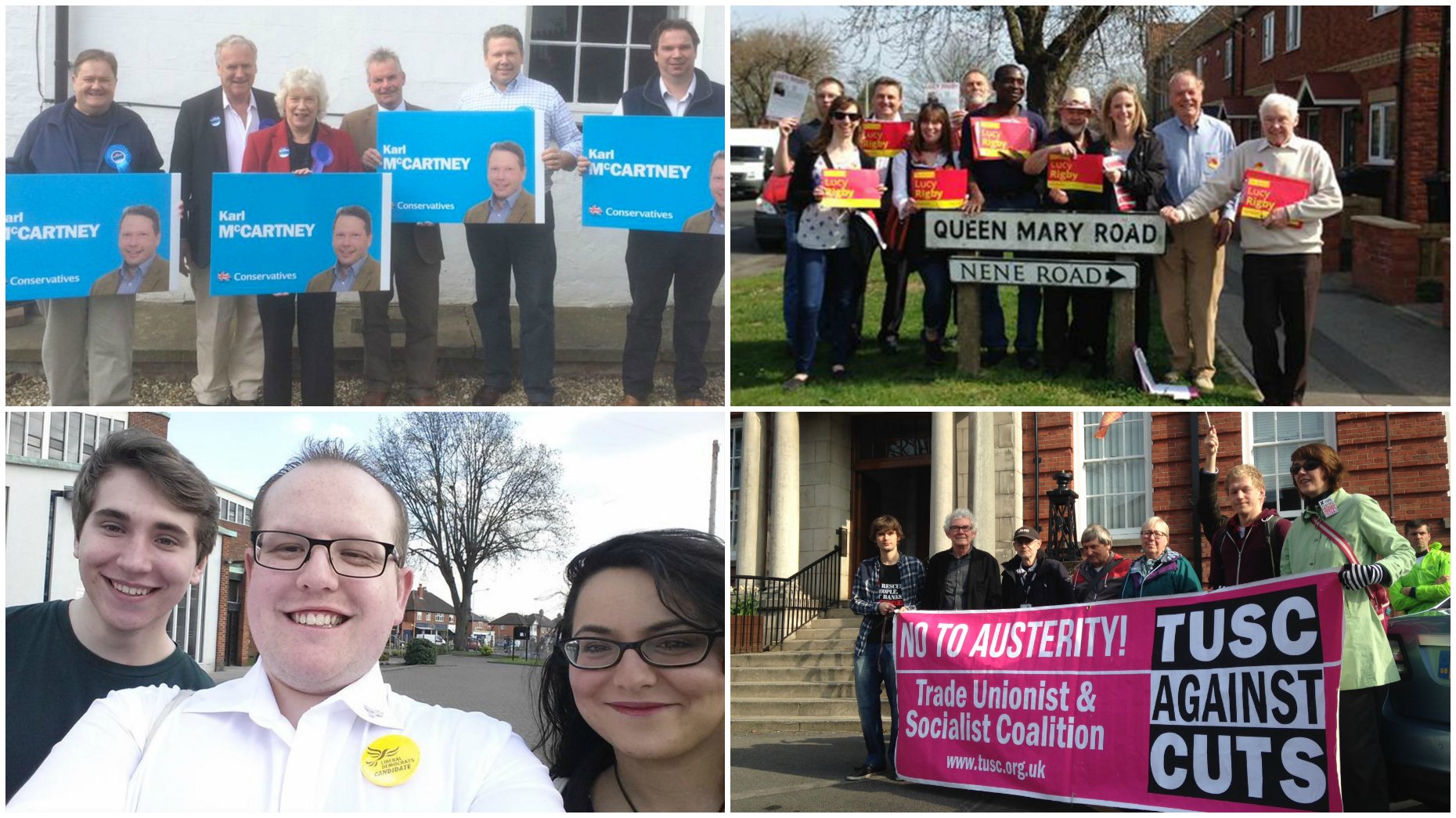 With just under four weeks to go until polling day, here is a round-up of what the candidates hoping to become Lincoln's next MP have been up to over the past seven days.
Small business hustings
Four of Lincoln's parliamentary hopefuls were grilled by small business owners at a hustings event at the Bentley Hotel on April 7.
The candidates were quizzed on a variety of issues, such as business rates, cybercrime and taking action on late payments, and they all agreed with each other on most of the major topics.
A full report of the event can be found here.
Open letter over food crisis
Church leaders in Lincoln have sent an open letter to the election candidates highlighting a perceived growing food crisis in and around the city.
The letter invites each candidate to:
support policies that close the gap between rich and poor
make it easier for claimants to access the benefits they need to ensure that they and their families do not go hungry
challenge the myths that are so often promoted about the poor
Reverend Bruce Thompson, Chair of Poverty Partners, said: "It is absolutely clear to those working on the front line of meeting need in our community that we are facing a food crisis.
"It's not just those who are out of work that are finding life a struggle at the moment. More and more families are coming to our foodbanks for help."
The clergy have requested a reply from each candidate by April 30 at the latest.
TUSC campaign launch
The left-wing Trade Union and Socialist Coalition (TUSC) has launched their general election campaign, pledging "an end to the austerity agenda of cuts and privatisation."
TUSC candidate for Lincoln, Elaine Smith, said: "Austerity means the rich get richer while the poor get poorer.
"Opinion polls regularly show clear majorities in favour of running our public services, transport networks, and utilities like energy and water for public need not private profit. TUSC is the only party standing in Lincoln arguing for a socialist programme of public ownership and re-nationalisation under democratic control."
Flying visit from Tory chairman
Conservative candidate Karl McCartney was also busy canvassing in the city this week. He was joined on Tuesday by Conservative Party Chairman Grant Shapps who was on a whistle-stop tour of the county, before going out on the streets later in the week with the leader of Lincolnshire County Council Martin Hill.
He also voiced his approval of his party's apprenticeship plans and commitment to freeze rail prices in real terms during the next Parliament.
He said: "We are giving young people proper training and the prospect of a better future. This will help strengthen our economy and communities and give millions more people financial security.
"Because of the difficult decisions that we have taken to repair the economy, Conservatives in government have been able to freeze regulated fare rises in real terms for the past two years. If elected in May, we'd continue that freeze for the next five years."
Labour's Lucy Rigby and Ross Pepper from the Liberal Democrats were similarly busy this week on the doorsteps of Lincoln speaking to potential voters.
Meanwhile, Lincolnshire Independent Helen Powell visited the newly re-opened Lincoln Castle before hitting the campaign trail.
'Shock revelation'
Over in the neighbouring Sleaford and North Hykeham constituency, Lib Dem candidate Matthew Holden received a ringing endorsement from Councillor John Marriott… a Liberal Democrat councillor.
The councillor said: "Residents in North Hykeham have been voting Liberal Democrat locally for years; this is because they know we get things done. I am supporting Matthew this May because we need an MP from the local area to campaign for extra money from central government for our roads, bus services and schools."
Twitter fun
A couple of the candidates also got into some light-hearted election fun on Twitter using the hashtag #constituencysongs. Here are some of the best (or worst) efforts, both by candidates here in Lincoln and from across the country.
---
You can keep up to date with the latest Lincoln politics news, interviews and events by following our Elections 2015 category, and by using #LincolnVotes on social media.