April 24, 2015 9.24 am
This story is over 84 months old
See the Lincoln Barons dressed in new livery
Dressing the Barons: People in Lincoln will get a sneak peek of the city's new barons as they are painted.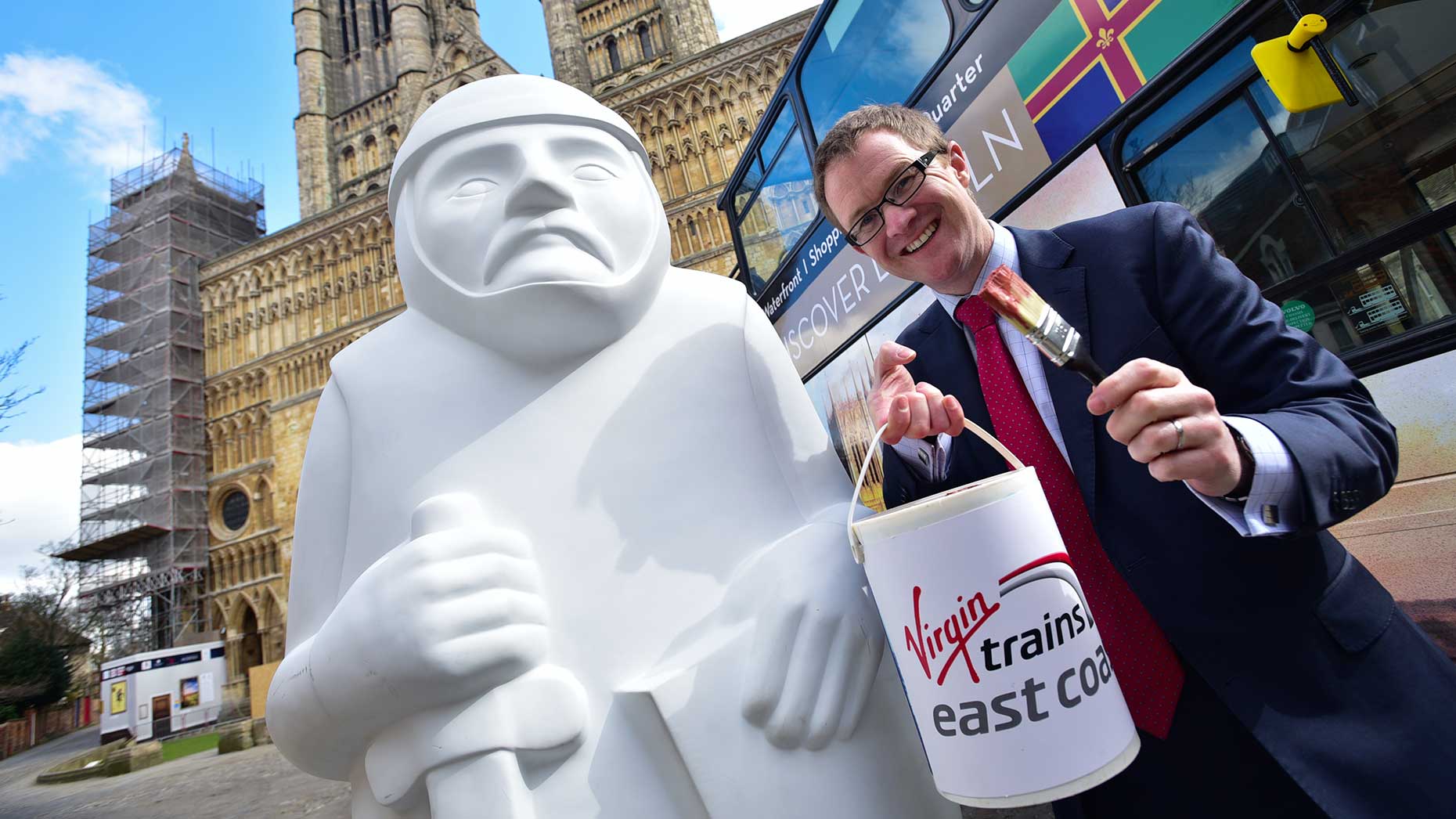 The sculpted stars of the new Lincoln 2015 Barons Charter Trail are being "dressed" ready for their launch on June 13, and people in the city centre are in for a sneak preview.
Some 25 Baron sculptures are being painted in eyecatching ways by professional artists, to create colourful characters for the trail which will stretch from the city centre to Uphill Lincoln.
This innovative attraction will form part of the city's 800th Anniversary of Magna Carta celebrations, and its unveiling will be one of the high spots of the festival-style Great Magna Carta Weekend, taking place on June 13 and 14.
Each Baron has been generously sponsored by a city business or organisation, which has been able to choose a Lincolnshire-inspired theme and an artist to paint theirs in designs including a Roman Barron and a Red Arrows Baron.
Shoppers can get a sneaky preview of the sculptures as they are being decorated by popping into the entrance to Waterside Shopping Centre's lower Mall or the former High Street Super Cuts unit at the St Marks Shopping Centre.
Two Barons are also being painted in the Central Market. And some artists are even giving talks about their work.
Lincoln BIG (Business Improvement Group) Chief Executive Matt Corrigan said the organisation teamed-up with Wild in Art to devise the quirky sculpture trail. Another is being installed in Salisbury.
Matt Corrigan said: "In 1215 there was a group of 25 Barons who were appointed to make sure that King John complied with Magna Carta, so we are thrilled to have received sufficient sponsorship to create a trail featuring 25 characters.
"Businesses and organisations clearly saw the benefits of sponsoring their own Baron – which will carry details of the individual sponsor and give them unrivalled publicity while the trail stays in place, until mid-September. Their brand will also feature in a map of the trail."
The artists are expected to take about a month to finish decorating the sculptures.
Lincoln BIG's sister organisation Visit Lincoln is also organising a fun treasure hunt encouraging people to "collect" all of the Barons, once the trail is open.
"There is also another dimension to the trail, which we are really proud of," added Mr Corrigan.
"After the Barons have been removed, they will be auctioned off in aid of the Trussell Trust – a national charity which operates foodbanks. A proportion of the funds raised will be used to support projects in the Lincoln area."
Visit Lincoln Partnership Manager Emma Tatlow: "The Lincoln Barons Charter Trail is already causing a buzz and people are enjoying seeing it become the reality. We urge everyone to keep pace with what is going on in the city during this milestone year, by checking out our website."