April 10, 2015 12.47 pm
This story is over 103 months old
Tributes to "much-loved" Lincoln parking officer who died after collapsing at work
Last respects: Colleagues and family have paid their last resects to a Lincoln parking supervisor who sadly died after a heart attack at work.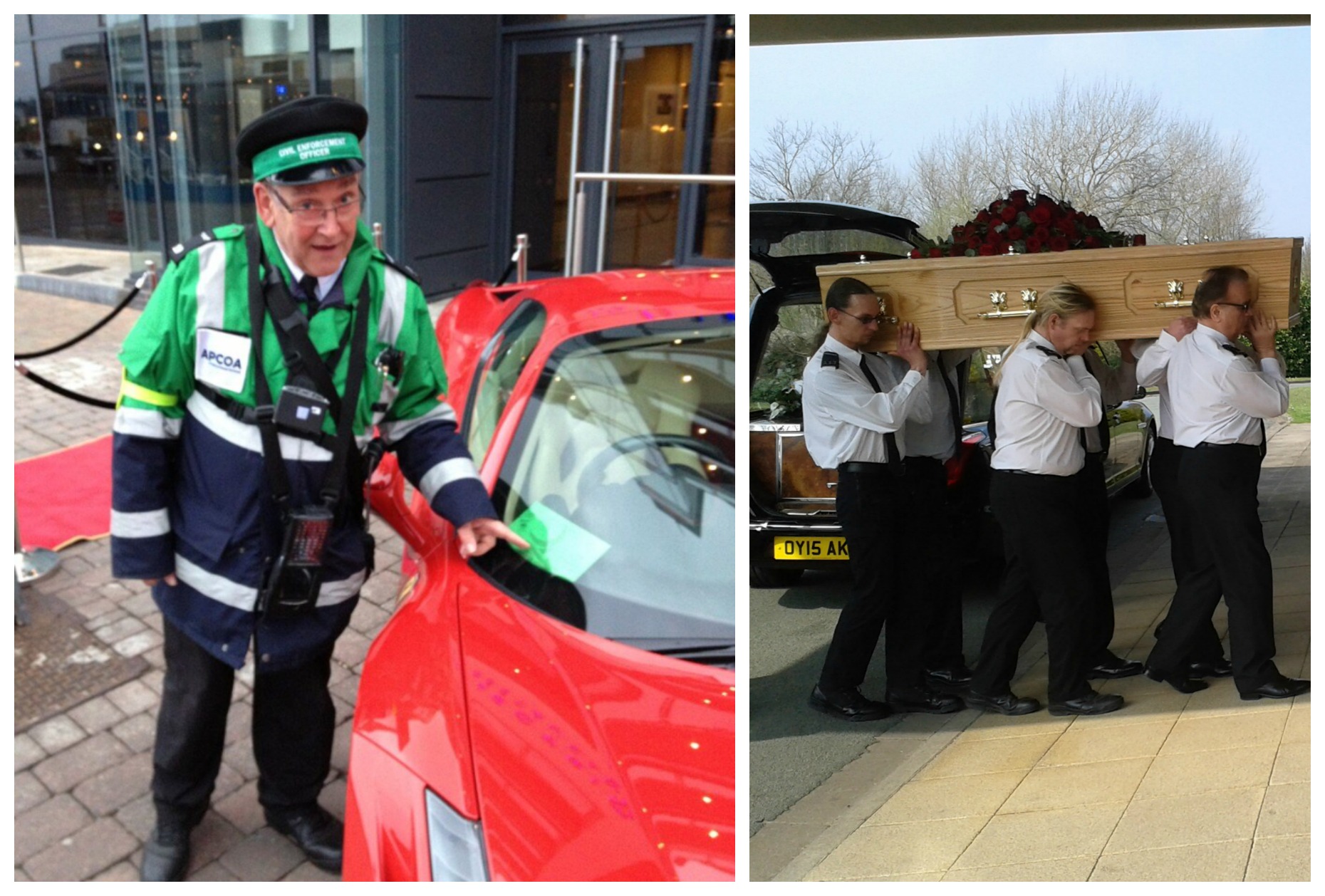 A crowd, including the county's APCOA Parking (UK) service staff, have paid last respects to their Lincoln supervisor, who sadly died after falling ill while at work.
63-year-old Eddie Wallis from Lincoln joined APCOA as a civil enforcement officer (CEO) in November 2012 and was promoted to supervisor within just six months.
He managed a team of CEOs across the county from the basecamp on Wavell Drive in Lincoln.
Eddie collapsed at work on March 12, 2015. Despite receiving specialist cardiology treatment at Glenfield Hospital in Leicester, he sadly passed away two days later.
He was described as a committed family man, leaving behind his wife Kathy and grown-up children Joanne and James.
Six uniformed CEOs were asked to be pallbearers at a service in Eddie's memory on April 9 at Lincoln crematorium.
His colleagues said that, throughout both his personal and professional life, Wallis always went the extra mile; and his attention to detail was regarded to be second to none by his fellow peers.
Even his company scooter, which he would use to carry out his enforcement duties, would gleam like it had just come out of a showroom.
The Wallis family thanked APCOA's senior CEO, Gary Burdeau, who was on hand to call the ambulance.
Philip Richardson-Wood, Contract Manager for APCOA Parking (UK) in Lincolnshire, said: "Eddie was a loyal and trusted member of our APCOA team. He was Mr. Reliable and had a great dry sense of humour, which will be dearly missed by everyone.
"When Eddie's wife Kathy asked his colleagues to be pallbearers, it was possibly one of the greatest honours that anyone could be asked.
"It was also recognition for his love of the job that he did, and the people that he served and supported on a daily basis. He was a true ambassador for APCOA, and the parking industry at large. Our memories of Eddie will live on."