May 19, 2015 3.37 pm
This story is over 102 months old
£28m Lincoln development plans signal 290 new homes and amenities
Leafbridge development: An outline planning application has been submitted to bring almost 300 new homes, a hotel and amenities off Station Road.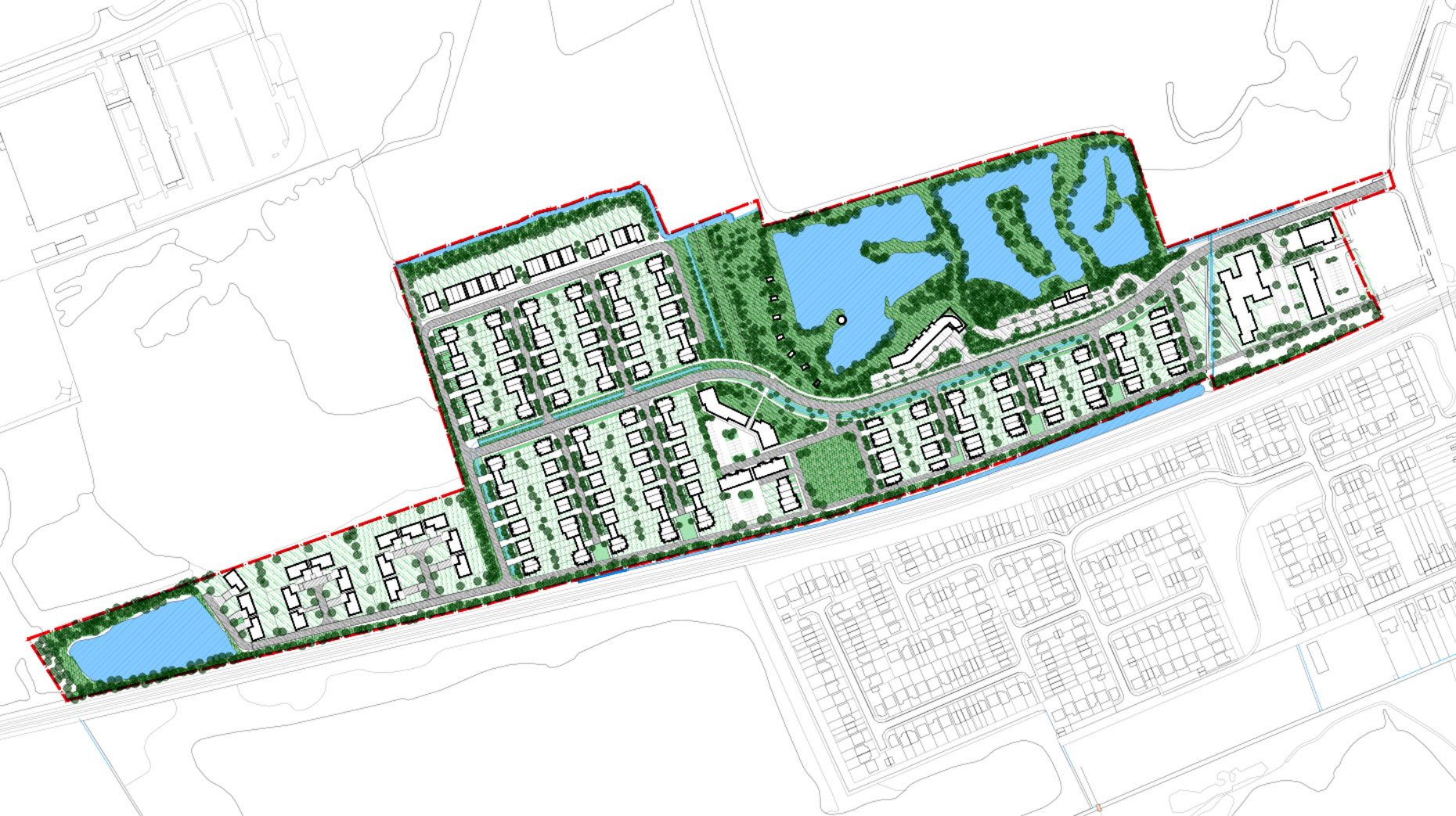 An outline planning application has been submitted to bring almost 300 new homes, a hotel and amenities to the former Lincoln Casting site north of the railway line off Station Road in North Hykeham.
The £28.3 million Leafbridge Ltd scheme, submitted by Globe Consultants is proposing to offer high quality housing on the derelict brownfield site, as well as create around 287 full time construction jobs over the next five years.
Leafbridge Ltd are seeking outline permission for:
290 new homes
A 2,400 square metre residential care home
A 900 metre convenience shop
A 1,500 square metre hotel
A 200 square metre angling centre
If approved by North Kesteven District Council, the project would also create 344 additional jobs supported over five years in the wider economy, 20 jobs in the care sector, 18 jobs in retail, 15 jobs in hotel and catering and two jobs in the Angling Centre.
The homes would be worth £11 million in expenditure by Leafbridge residents.
The vast outline plans, which were submitted to North Kesteven District Council on May 11,  follow some two years of pre-application discussion with local councils associated with the emerging Central Lincolnshire Local Plan.
The development would reclaim 17.36 acres of former industrial land in the north west of North Hykeham. It was also formerly used as a landfill site for Lincoln Castings Ltd.
Following this was a period of sand and gravel extraction operations. Three of the pits have been transformed into private fishing lakes.
The developers have said they are acknowledging there can at this stage in the plans be one point of vehicular access, from Station Road.
In keeping with the National Planning Policy Framework (NPPF), the proposal notes the requirement for affordable housing and the 33% affordable policy within the district.
The application is also accompanied by considerations of flood risk and drainage, ecology and protected species and transport.
In assessing the impact of the plans on the surrounding transport and highways, planners have also had to recognise that there is outline planning permission for some 2,230 metres squared of commercial development on land adjacent to the rail-line, also accessed via Station Road.
The development is forecast to generate up to 2,811 trips per day with between 250 and 272 trips in the busiest periods on access roads.
Station Road has recently undergone a series of improvements. The disruption created by the works in the area signalled a number of issues for local businesses and residents and a petition was created before its completion.
Developers Globe Consultants say in the application: "Having been presented with this opportunity, the landowners have taken time to consider how development proposals might best deliver strategic objectives and enhance this locality.
"Initial aspirations for a mixed housing and employment development have been revised to account for feedback provided by those involved in the emerging proposals over a period of time.
"Detailed investigation has been undertaken to ensure that the scale of development proposed can be accommodated within the immediate and wider highways network.
"Enhancements in transport facilities will ensure this is the case and the deliberately generous provision of private and public open space means that the living environment will be a green and pleasant one when compared to more densely developed places elsewhere, including wide landscaped routes connecting the Station and the adjacent parts of North Hykeham, Teal Park, and the open countryside.
"The proposals accord with the objectives of policy at the national and local level and demonstrate truly sustainable development."