May 12, 2015 12.49 pm
This story is over 83 months old
Final preparations ahead of second Eastern Bypass public inquiry
Step closer: Lincolnshire County Council are preparing for the second public inquiry into the £100 million Lincoln Eastern Bypass scheme.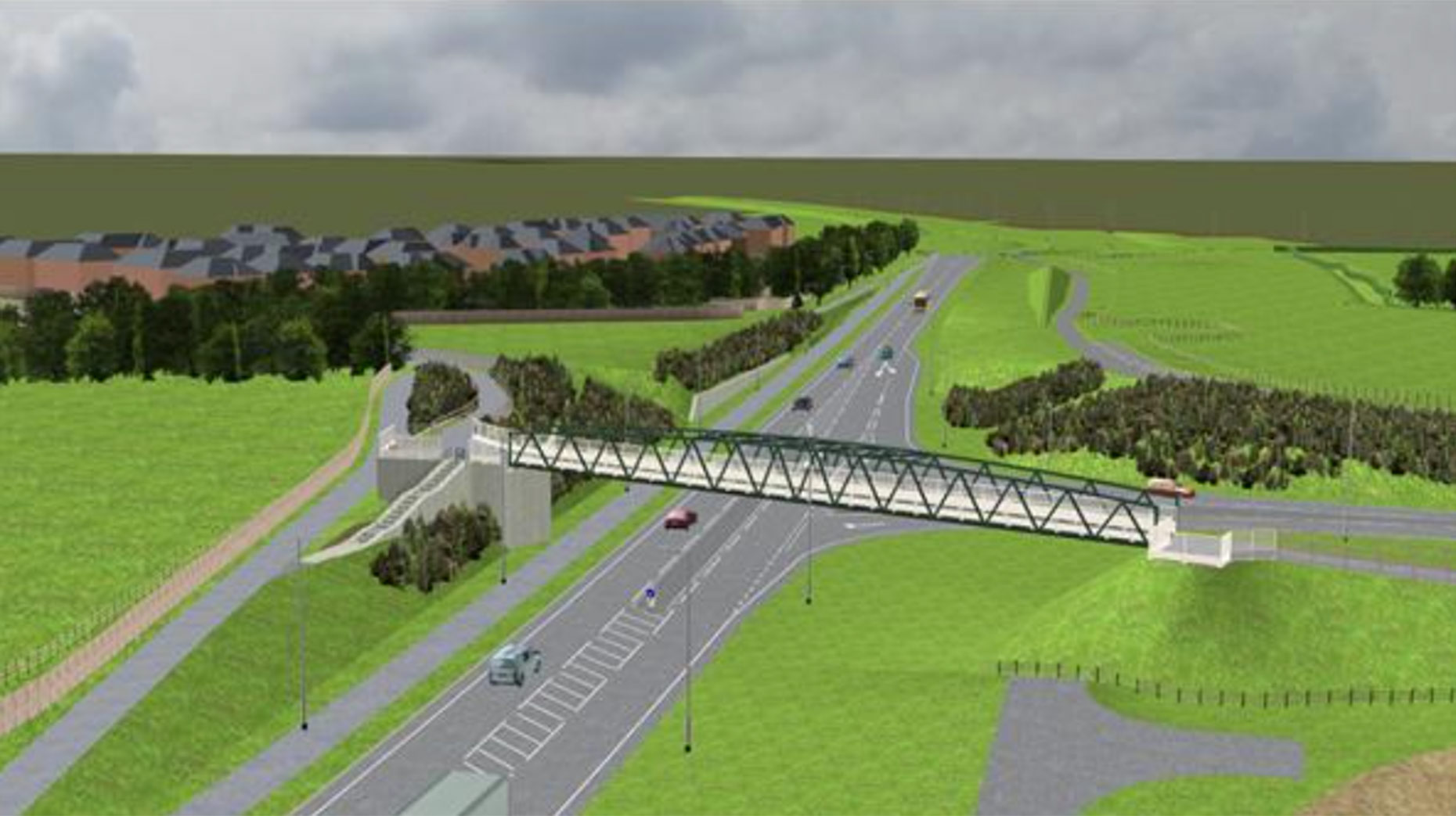 The agenda is being set ahead of the second public inquiry into legal orders to build the Lincoln Eastern Bypass.
A pre-inquiry meeting will take place on May 18 at the Epic Centre at Lincolnshire Showground ahead of the public inquiry, which is on August 11 at the Doubletree by Hilton on Lincoln Brayford.
As previously reported, Lincolnshire County Council are presenting revised plans to determine whether or not the £100 million scheme will take place.
The pre-inquiry meeting will provide an opportunity for the Planning Inspector to set out the agenda for the public inquiry, enabling it to be conducted as efficiently as possible.
Planning permission was granted for the bypass in 2013. No discussion on the merits or otherwise of the scheme are permitted at the pre-inquiry meeting.
The public inquiry follows a decision by the Department for Transport in July 2014 to not confirm two of the three legal orders required to proceed with the bypass because of the location of a proposed crossing on Hawthorn Road.
The inquiry in August will consider the council's revised application for side road and compulsory purchase orders which includes news plans for a footbridge to the south of Hawthorn Road.
It is hoped that the required orders will be granted enabling work to start on the bypass early next year.
Councillor Richard Davies, executive member for Highways and Transportation, said: "The pre-inquiry meeting is part of the process to bring us one step closer to our aim of building the Lincoln Eastern Bypass.
"The meeting will see the Planning Inspector setting out the agenda for his inquiry to all parties concerned.
"Lincolnshire County Council has given a firm commitment to build the Lincoln Eastern Bypass. Although we were disappointed by the previous Planning Inspector's decision last year, we feel that the revised crossing meets all of the required criteria enabling the necessary orders to be granted so that we can get this much-needed scheme underway as soon as possible."
A petition which was set up by residents keen for the Department for Transport to approve the plans without delay, has received over 300 signatures.
Throughout the planning process, residents have campaigned against the planned closure of Hawthorn Road.
Residents in villages east of the bypass plans raised concerns about the bridge plans, stating the bridge would block motorists' access to Lincoln.
A petition against the closure of Hawthorn Road gained over 2,400 signatures before closing.