At risk: Lincoln's most endangered buildings
Endangered structures: A number of buildings and structures have ended up on the latest Historic England at risk register. Read about the endangered Lincoln landmarks.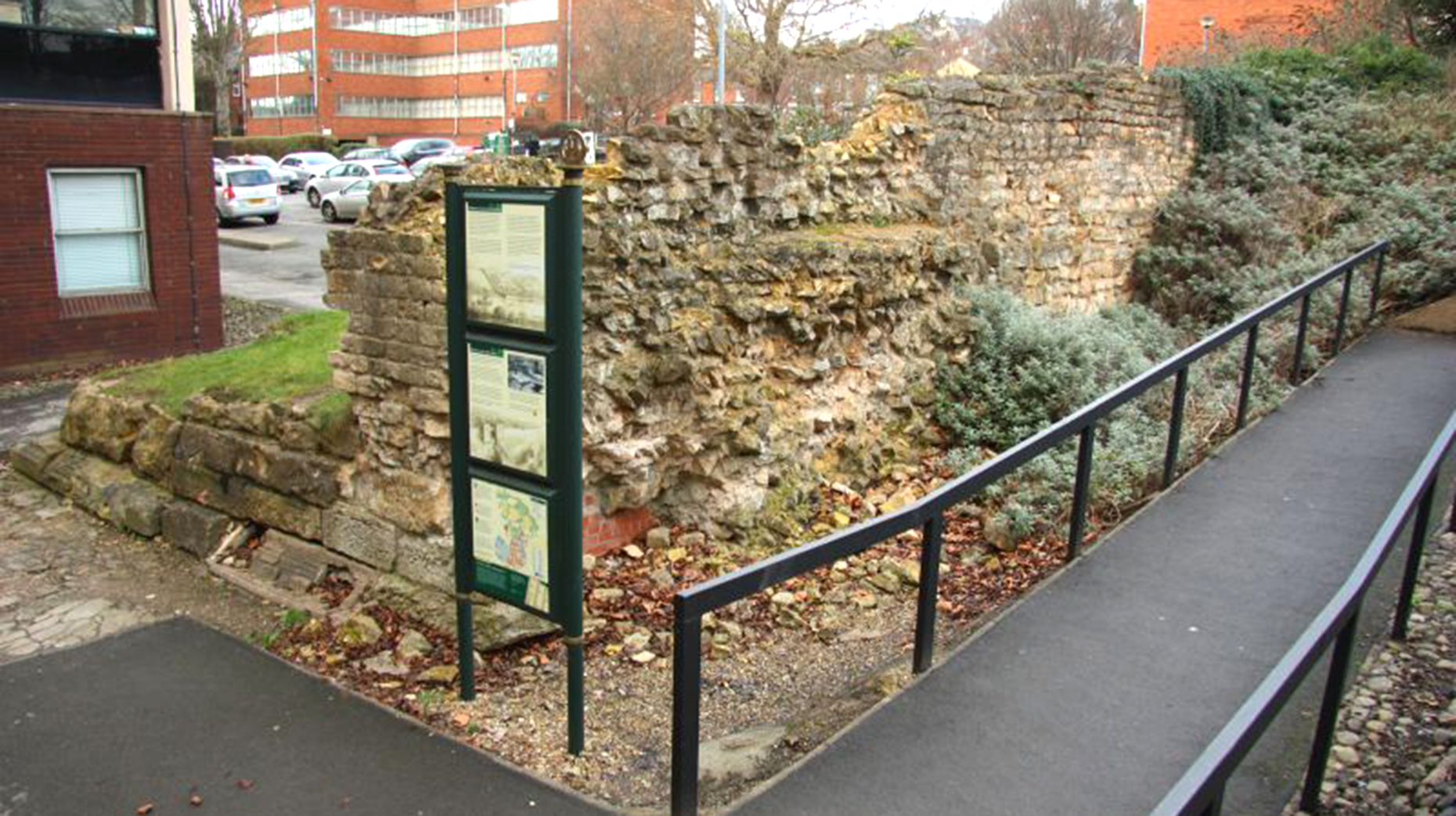 Many dilapidated, neglected and historic buildings in Lincoln have ended up on the Historic England 'heritage at risk' register, and organisations are banding together to help save them.
Numerous flags on the map of city heritage date back thousands of years and all add to the county's character and value for leisure, tourism and the local economy.
A number of projects and organisations collaborate their efforts to preserve Lincoln's heritage for generations to come, however there are still significant gaps in care.
Groups such as Heritage Lincolnshire are working with county and local councils to develop projects and strategies for heritage at risk in the county.
The group's three-year Lincolnshire Heritage at Risk project involved 300 volunteers across the Lincolnshire County Council border. However, that project has now come to a close.
Up until Wednesday, July 1, individuals, organisations and campaign groups can nominate structures built between 1837 and 1914 to appear in the Victorian Society's Top Ten most endangered Victorian and Edwardian buildings.
Buildings under threat of demolition, neglect and 'unsympathetic redevelopment', which make the list, get the backing to encourage funding allocations.
Endangered Lincoln buildings that have found themselves on the latest Historic England 'at risk' register include:
---
Cathedral and city centre
List entry number: 4743
Condition: Poor
Vulnerability: High
Trend: Deteriorating significantly
This Historic England conservation area occupies around 77.16 acres, and is home to 312 listed buildings.
Lincoln Cathedral appears separately on the list, with current repair schemes identified and solutions agreed.
Lincoln's is the only cathedral on the Historic England register. The dominating structure has survived through generosity since St Hugh undertook its major rebuilding in the 13th century.
It costs around £3 million each year to maintain and run the cathedral, and £1.5 million of that comes from donations .
The attraction's prospects received a substantial boost this year with the allocation of £900,000 from the Heritage Lottery Fund.
A further £11.3 million has also been earmarked in order to bring forward a £16 million renovation of the attraction.
Regeneration and building improvements will include a new interpretation centre, restaurant, gift shop, class rooms and exhibition space.
Find out more about the Lincoln Cathedral Connected project here, and visit the Lincoln Cathedral website in order to make a donation.
---
Gowts Bridge
List entry number: 5129
Condition: Poor
Vulnerability: High
Trend: No significant change
Gowts Bridge is a conservation area Grade II listed structure over Great Gowt Drain, seen here from Boultham Avenue.
This conservation area also includes two listed buildings, both Grade II between Scorer Street and Princess Stret
---
Church of St Swithin
List entry number: 11388543
Condition: Poor
Priority Category: Slow decay; no solution agreed
The Church of St Swithin on Free School Lane in Lincoln is a Grade II listed place of worship built in the 1860s by James Fowler of Louth.
It replaced a church which was almost destroyed by fire in 1801.
Some repairs were carried out in 2013 after a grant was offered in 2011 and a medieval sculpture on the east gable was conserved.
However, there is still extensive wall stonework decay and the condition of the chancel windows is still considered "a major concern".
---
Church of St Peter-at-Gowts
List entry number: 138859
Condition: Poor
Priority category: Slow decay; no solution agreed
Trend: No significant change
The ancient church with nave and tower off Lincoln High Street dates back to at least the early 11th century.
During the Roman and Medieval period, the suburb of Wigford was mainly an area of high-status residencies. The suburb then gradually filled with back-to-back terrace houses with the arrival of the railway in 1848.
The earliest-surviving architectural features of the church date from the 11th-14th century. The north aisle and porch were added in 1852-1853 by W.A. Nicolson. The chancel was enlarged in 1887-1888, under the direction of Charles Hodgson Fowler.
---
Roman colonia wall at Cecil Street
List entry number: 1003569
Condition: Extensive significant problems
Principal Vulnerability: Deterioration – in need of management
Trend: Declining
Owner Type: Local authority
Lincoln is famous for its Roman origins. Construction of Lincoln's city walls began early in the second century and re-modelling took place later in the Roman period.
The name 'Lincoln' derives from the early name 'Lindum Colonia', a reflection of city's Roman status.
A length of the north circuit of the colonia wall was excavated behind houses on Cecil Street during the late 1970s.
In 2004, the City Council adopted a conservation plan for the Roman monuments in its care.
However, Historic England say the condition of the colonia wall is now very bad due to weathering, vandalism, footfall and vegetation growth.
---
Colonia wall and lower west gate, The Park
List entry number: 1004986
Condition: Very bad
Priority category: Immediate risk of further rapid deterioration or loss of fabric; no solution agreed
Owner Type: Local authority
The colonia wall and west gateway of the lower Roman city were revealed by archaeological excavations at the City Hall construction site in 1971.
The discovery of the gate excited national interest and the remains were consolidated and incorporated into the design of the City Hall and surrounding public realm.
The City of Lincoln Council undertook a major £143,000 restoration of the 3rd century Roman gateway uphill Newport Arch.
The work on the arch and Town Wall saw parts of the ancient monument restored after cold winters, a lorry crash and general corrosion landed it on the English Heritage 'At Risk' register.
Council maintenance
John Latham, Director of Development and Environmental Services at The City of Lincoln Council, said: "We are in contact with Heritage England about a programme of repairs and maintenance in the future.
"We take our responsibility for these monuments very seriously."