June 11, 2015 12.01 pm
This story is over 78 months old
Chinese Minister spotlights Lincoln Dynex as collaboration example
Growing Chinese relationships: Minister Counsellor Xu Jin highlighted the growing relationship between the UK and China when he was given a tour of the Dynex facility in Lincoln.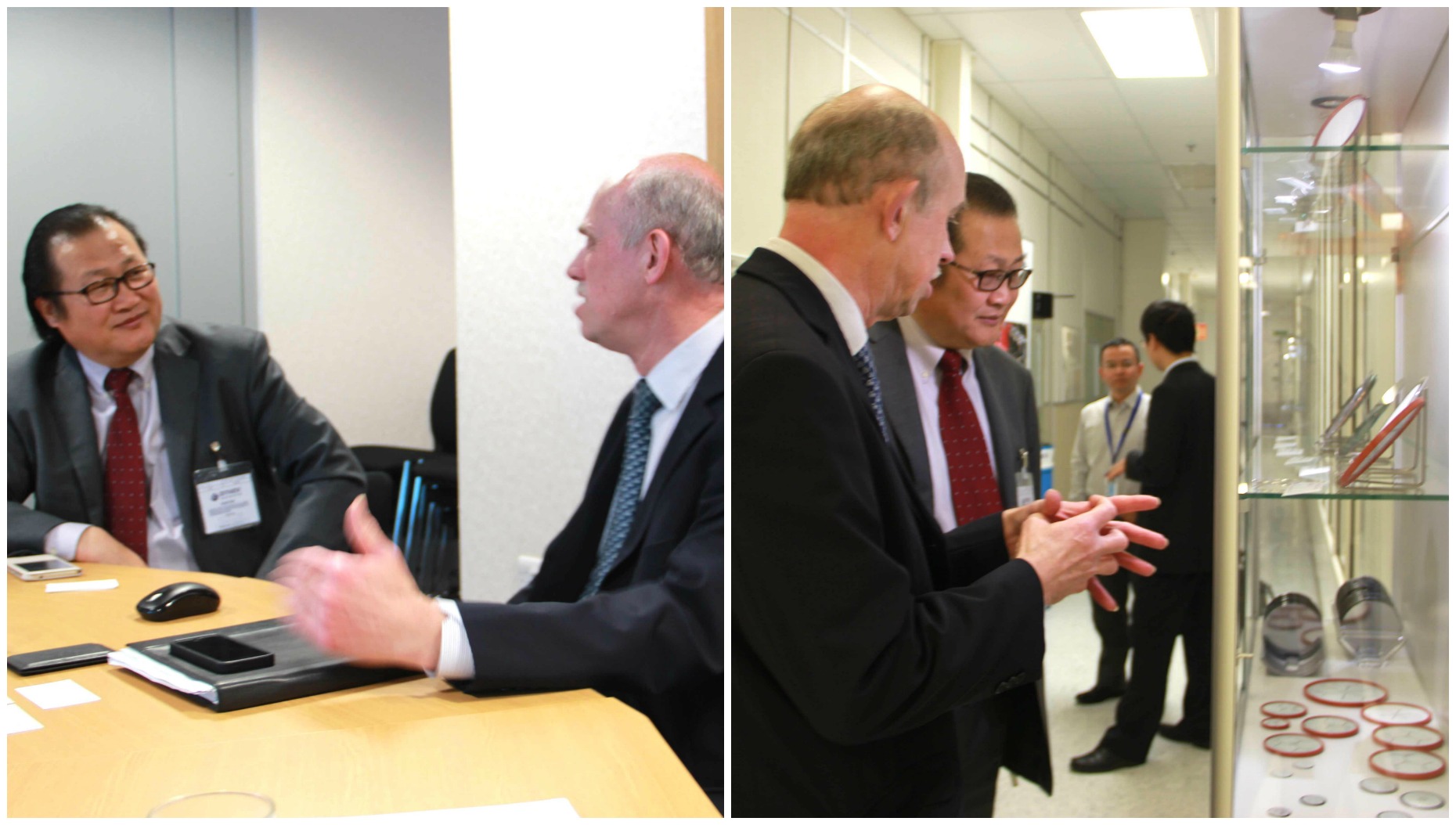 Dynex Semiconductor Ltd facility in Lincoln was flagged as an example of successful UK and Chinese business relationships during a ministerial visit.
Chinese Minister Counsellor Xu Jin was accompanied by First Secretary Wanming Zhao and Peng Zhang on a tour of the facility off Doddington Road.
The Minister Counsellor and his colleagues were provided with an insight into the operations at the facility – which is the UK's largest high power semiconductor manufacturer.
The group discussed how the company works alongside the China South Locomotive & Rolling Stock Corporation Ltd (CSR), the world's largest manufacturer of electric locomotives, as an example of successful UK and Chinese company integration.
Dr. Paul Taylor, Dynex's President and CEO, and George Guo, Dynex's Sales and Marketing Director, presented to the visiting party a brief history of the business in Lincolnshire.
Counsellor Jin was provided with a tour of Dynex's Lincoln factory, detailing the processes involved in the manufacturing of power semiconductors.
Some of Dynex's leading engineers were on hand for Counsellor Xu's questions regarding the products, production processes and applications of products.
Senior managers were also able to comment on some of the cultural differences Dynex has experienced throughout this partnership.
Dr. Paul Taylor said: "Here at Dynex we are proud to have on our Lincoln management team three Chinese senior managers, bringing their experiences of working in China to help us improve here in the UK and vice versa.
"These managers help us ensure that when any cultural differences do arise we are able to provide help and support on both sides, ensuring Dynex and CSR reach understandings that benefit both businesses."
Currently the Chinese are more heavily invested in the UK than in any other country across Europe.
Councillor Jin compared the similarities in culture between the UK and China, which he believes will help develop the relationship further over the years.
George Guo added: "I am delighted to have been able to showcase a successful relationship between a UK and a Chinese company.
"CSR have been working tirelessly alongside Dynex to ensure both companies are offering high-quality products and a vast range for our customers, as well as giving our employees insights into how the other functions.
"We have then been using these insights to help improve our companies both here in the UK and in China".
Dynex recently made headlines when 30 jobs were axed after the company admitted financial difficulties.