June 4, 2015 7.30 am
This story is over 100 months old
Council rewarded for helping Lincoln's poorest
Anti-poverty strategy: Work by the City if Lincoln Council to alleviate poverty in the city has won two awards.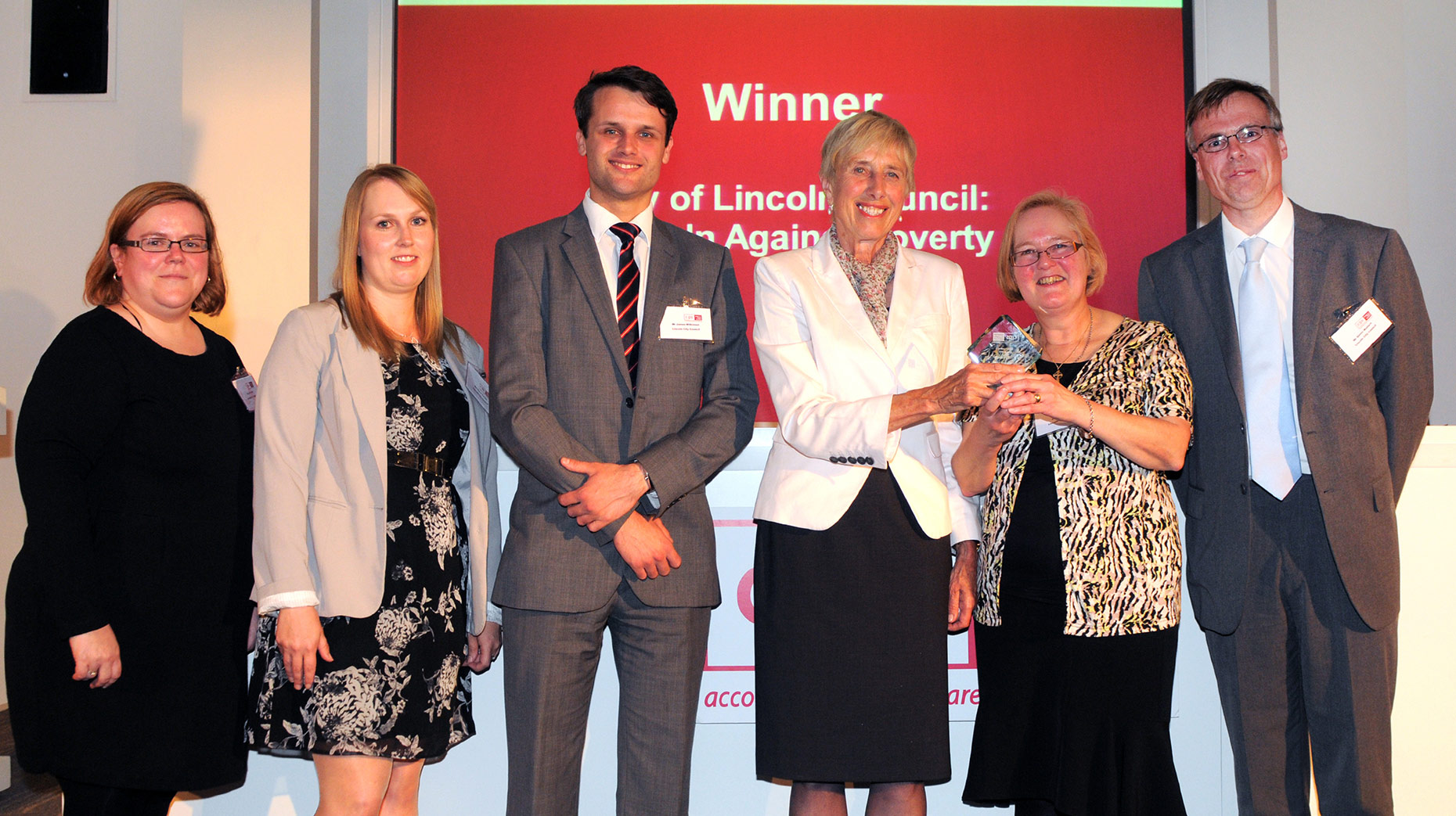 Work by the City of Lincoln Council to help people in Lincoln affected by poverty has been recognised nationally with two top awards.
The Centre for Public Scrutiny named the council winners for Economic Resilience and Overall Impact at its annual conference.
This comes after the city council's Community Leadership Scrutiny Committee carried out a two-year review into poverty in the city.
Figures previously revealed one in four children in Lincoln live in poverty, one in seven households are in fuel poverty and the city has some of the most deprived wards in the country.
The review included support from many organisations and culminated in the two Lincoln Against Poverty conferences in 2014 and 2015.
The conferences saw two action plans created with in excess of 100 projects to be carried out by the council and its partners.
Councillor Karen Lee, chair of the Community Leadership Scrutiny Committee, said: "We are thrilled to win these awards after coming runner-up last year.
"It's testament to the dedication and determination of not only the council but the partners who have joined together and helped to tackle the issue of poverty in Lincoln."
Jacqui McKinlay, Executive Director, Centre for Public Scrutiny, said:"The City of Lincoln winning entry 'Lincoln against Poverty' impressed on all fronts: their focus on an issue of real importance to residents, their creative approach to working with others and the commitment of the councillors in leading the work."
There were more than 80 actions contained in the Lincoln Anti-Poverty Action Plan 2014/15, including:
Lincolnshire Credit Union moved into City Hall. Over the first few months it had 121 new customers and issued 78 small affordable loans to challenge doorstep loans. Combined, customers have saved £121,000 by accessing their loan from the credit union rather than a typical doorstep lender.
A four-month Christmas poster campaign warned people away from payday and doorstep lenders and towards organisations providing debt advice.
The Lincoln Against Poverty website has been developed to share partner news and information, and promote advice surgeries available to residents in the city. It has received more than 7,000 hits since launching in October 2014.
A two-year action plan is now in place and includes a campaign urging city employers to pay the Living Wage.
Any organisation that would like to know more about the Anti-Poverty Strategy can email [email protected] or call 01522 873325.