June 16, 2015 11.59 am
This story is over 82 months old
East Midlands Ambulance Service misses response targets for fifth year
Still falling short: The East Midlands Ambulance Service has missed response targets to 999 calls for the fifth year in a row.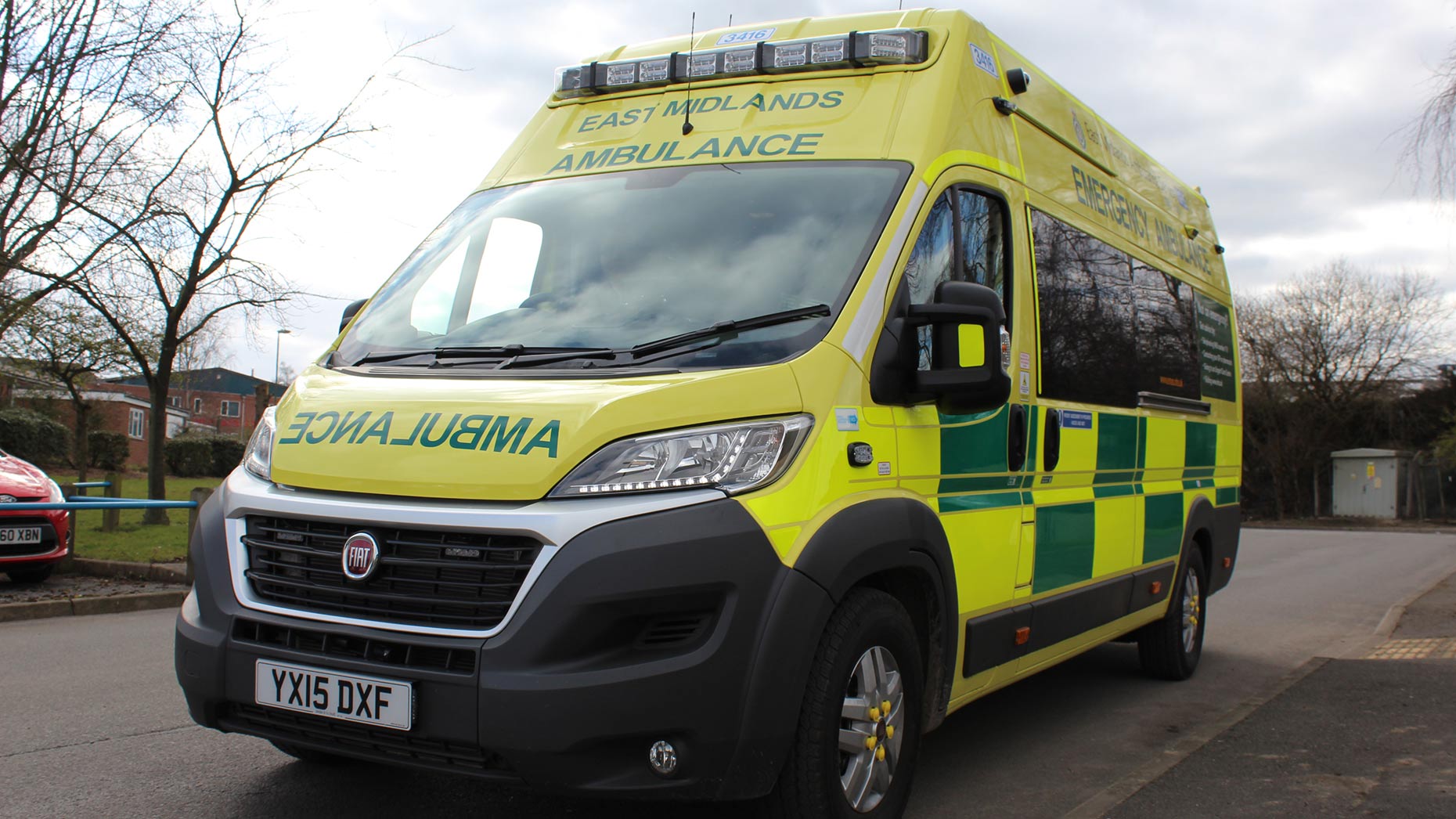 The East Midlands Ambulance Service has missed response targets to 999 calls for the fifth year in a row.
Each year the ambulance services across the UK are set a target of reaching 75% of life-threatening problems within eight minutes.
Emergency calls are mapped to call categorisations set by the Department of Health. Calls are categorised into Red 1, Red 2, Green 1, Green 2, Green 3 and Green 4.
During 2014/2015, the trust scored a response rate of 71.61% Red 1 and 70.20% Red 2 (response within eight minutes) and 92.80% (support vehicle within 19 minutes) across the East Midlands.
However, EMAS' performance figures for 2014/2015 show the service is reaching more 999 calls within the 8 minute target time than in previous years.
In past instances when the trust missed targets, fines amassing millions of pounds were issued.
Commenting on the figures, Sue Noyes, who was appointed substantive Chief Executive in May 2015 said: "I am very proud of the excellent work of our staff, volunteers and our partners, it's clear we are an improving service and our performance results are proof of the progress made.
"Whilst frontline staff deal with 999 calls day in and day out and know how important it is to arrive as fast as possible, they're always reminding us that the quality of clinical care they provide is as important as how quickly they arrive.
"During 2014/15, EMAS was one of the top performing services for our response to a type of heart attack caused by a prolonged blockage of blood supply to the heart. We successfully provided high quality clinical care at the scene and then ensured the majority of patients arrived at a specialist cardiac unit within 150 minutes of us receiving the initial call for help.
"This is just one example of how the clinical skills of our staff save lives. They're all dedicated, highly trained and experienced practitioners, even though on some occasions, they're not able to arrive within the 8 minute target time due to challenges such as the distance they have to travel, traffic jams and bad weather
"Despite these challenges, we're now only seconds away from achieving the time standards. If the target arrival time was 8 minutes and 30 seconds, we would have hit the standard in 2014/2015.
"We still have big challenges to face but have strong plans in place to address them. For example, we are currently recruiting and training 200 more frontline staff and investing 3.9million pounds in our fleet. Both of these actions will allow us to respond to emergencies faster."
During December and January EMAS saw an increase of 22% in the number of emergency calls compared to last year – almost 200 extra calls each day.
Last year, the trust received just over 648,000 emergency calls, an increase of almost 5% compared to the previous year.
Of these, 42.78% of patients were treated and discharged at the scene by EMAS staff thus removing the need for patients to be admitted to A&E.