Heroic police officer praised for preventing serious Lincoln collision
Brave PC: A Lincolnshire PC has been praised by the county's chief constable for her quick actions after she prevented a serious collision in Lincoln.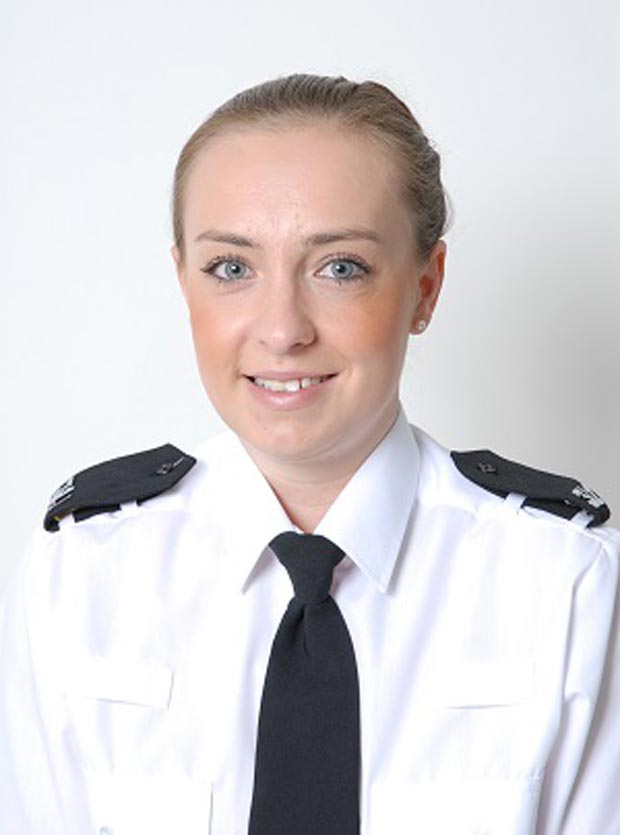 A quick-thinking Lincolnshire Police officer is being credited with preventing a serious collision and rescuing a man who was taken ill at the wheel in Lincoln.
Grantham-based PC Danielle Crompton was sat in a police car in traffic on the A46 north of Skellingthorpe roundabout around 6.45pm on Friday, June 19 when an Audi sped past at about 60mph in the other lane.
Noticing the driver, a man in his 40s, was leant back in his seat and appeared to be unconscious, she watched as the Audi made contact with the central reservation.
PC Crompton drove after the car, which had slowed but was nearing stationary traffic from Carholme roundabout.
Assessing the risk of the Audi colliding with the cars ahead, PC Crompton drew just ahead of the vehicle and used her offside wing and bumper to gently nudge the Audi into the central reservation, which safely brought it to a halt.
The driver had been unconscious at the wheel and seemed to have suffered a seizure. She helped him out of his car and put him in the recovery position and stayed with him until an ambulance arrived.
He was taken to hospital for treatment before returning to his home in the Lincoln area.
Lincolnshire Police Chief Constable Neil Rhodes said: "PC Crompton's quick-thinking and exemplary driving brought what could have been a very serious incident to a safe conclusion.
"Had this gentleman's car hit that traffic at the Carholme roundabout it is entirely possible we could have seen a number of people injured, including the driver of the Audi.
"The decision she made was not only incredibly brave but would have had to have been made within seconds, I cannot praise enough her courage and quick-thinking which, had she not acted as she did, I am certain would have had serious and potentially tragic consequences.
"I'm sure PC Crompton will think that this is 'just part of the job' but she went over and above to protect the life of the Audi driver and also the other motorists in the area; put simply – what she did was heroic.
"On a daily basis Lincolnshire Police officers have to make quick decisions and assessments as to what is the safest and best course of action and this is a shining example of why I am so proud of them and the hard work they do every day."
Steve Finney, the driver of the Audi, told The Lincolnite: "I had a seizure out of the blue, and luckily a police woman who caught me when I was unconscious managed to slow me down and force me into the centre barriers. I think she saved my life."