Lincoln Castle skeleton brought to life in new exhibition
The face of history: A new archaeological exhibition featuring the facial reconstruction of an Anglo Scandinavian man is coming to Lincoln Castle.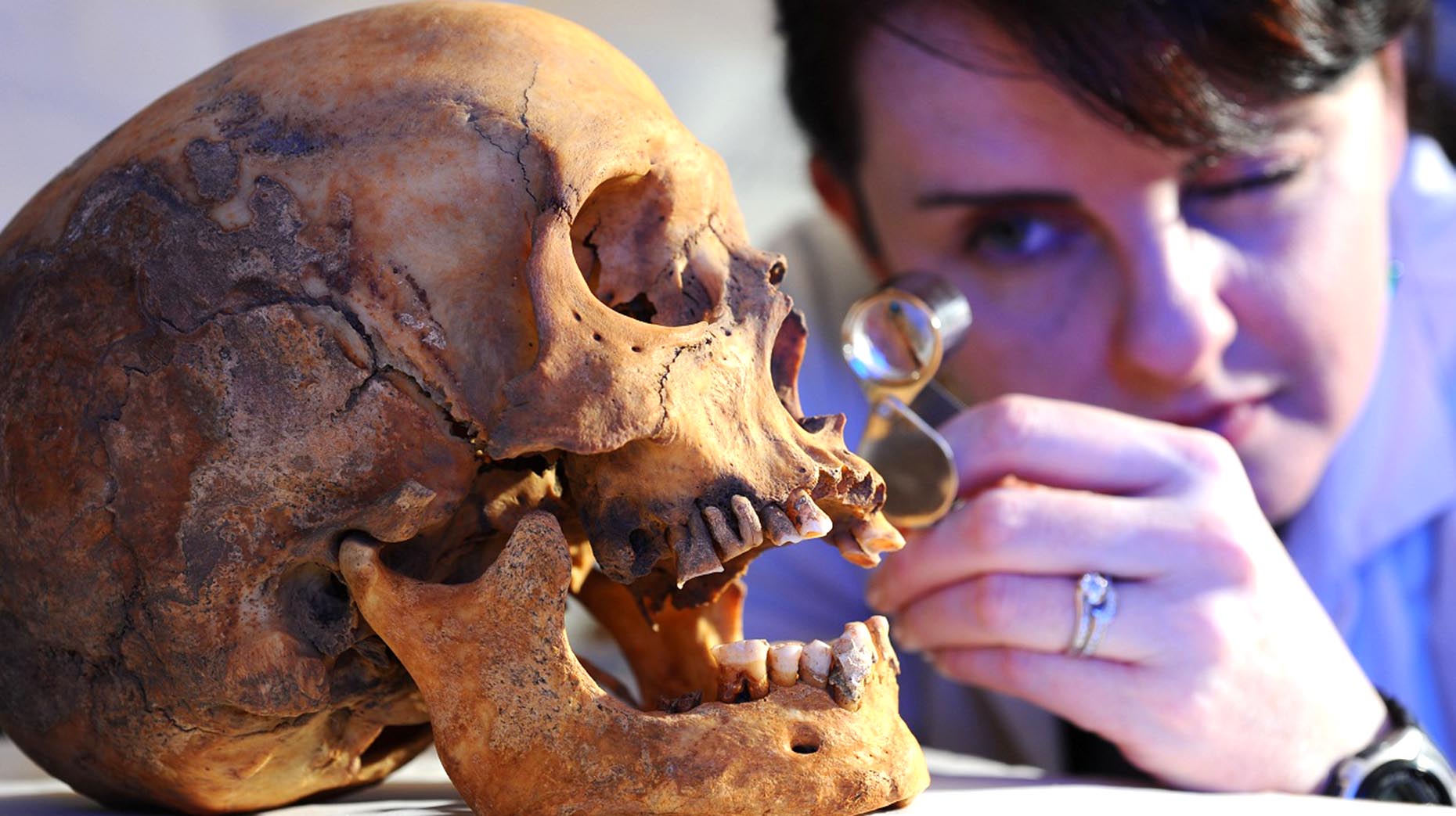 A new archaeological exhibition featuring the facial reconstruction of an Anglo Scandinavian man is set to be unveiled at the official opening of Lincoln Castle on June 8.
The exhibition will be revealed in the Victorian Prison, sharing some of the archaeological finds unearthed during the Lincoln Castle Revealed project.
As part of the exhibition, experts at the University of Dundee have recreated the face of an Anglo Scandinavian man whose skeleton was discovered on the site of an old church within the castle grounds.
The skeleton was one of ten sets of remains discovered.
Other significant finds include a limestone sarcophagus that once lay under the floor of the church, a rare discovery which attracted national media attention.
Tests have revealed fascinating stories behind the remains discovered in the grounds of the castle from ailments to diets.
The exhibition is spread across three rooms, and includes finds from a late Roman townhouse, discovered where the Magna Carta vault now stands, and the previously unknown Anglo Scandinavian church and its associated burials.
There is also a Roman bronze eagle's wing from the late 1st century AD, possibly part of a grand imperial statue that stood in the nearby forum, and a stone scratched with the names of prisoners awaiting transportation to Australia.
Nick Worth, Executive Member for Culture and Heritage at Lincolnshire County Council, said: "Apart from the archaeological evidence of the medieval castle itself, its grounds include important remains from Lincoln's Roman past.
"This new exhibition shines a light on that past, giving glimpses of what life was like for people living on the castle site from late Roman and medieval times through to the Georgian and Victorian eras."
The Anglo Scandinavian period of history occurred between the demise of Eric Bloodaxe in 954 and the arrival of the Normans over a century later.