July 1, 2015 5.40 pm
This story is over 99 months old
Lincoln Castle park & ride shuttle service to be discontinued
Castle shuttle to cease: Lincolnshire County Council's Lincoln Castle shuttle bus will be discontinued from October.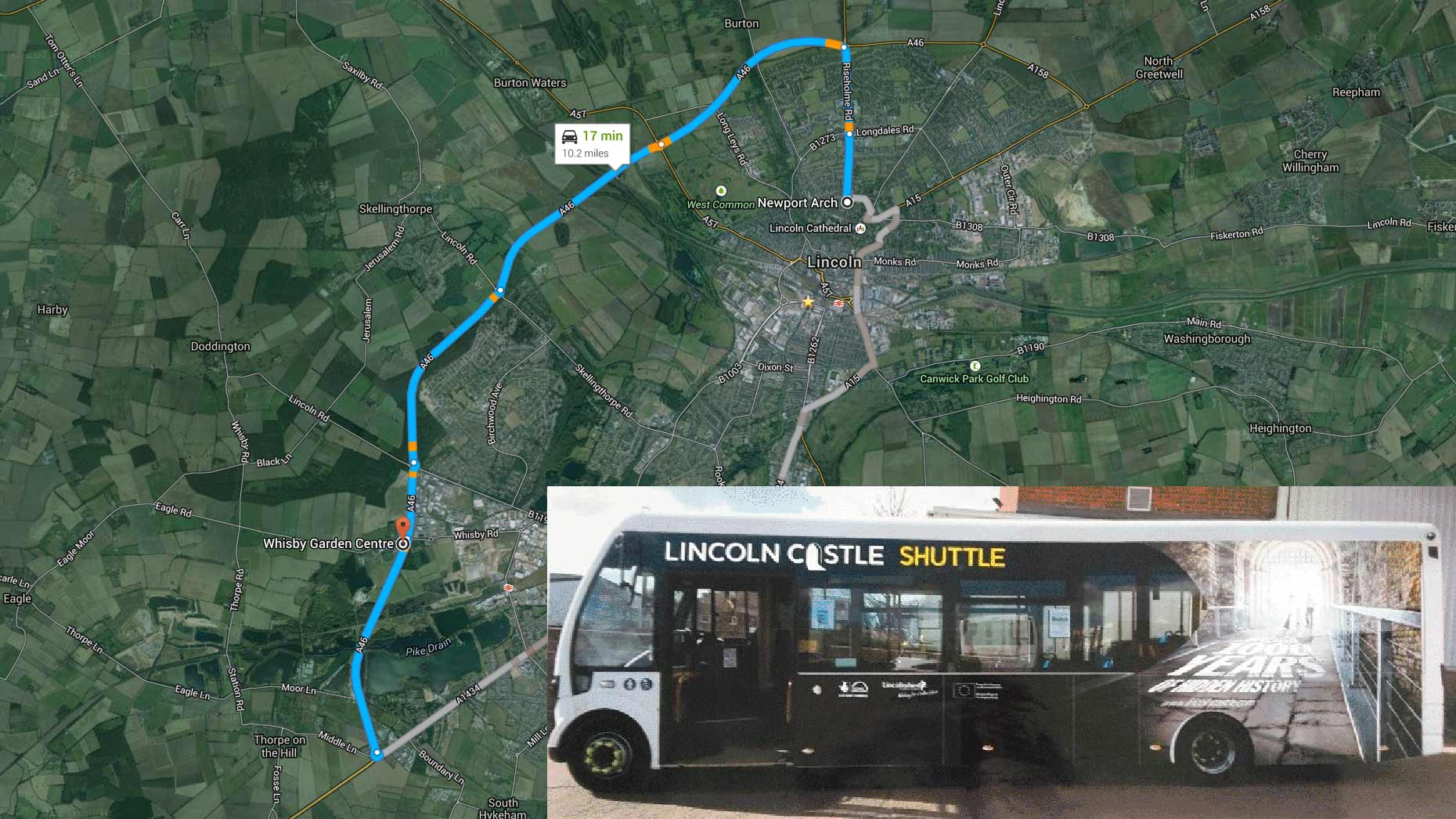 The city's park & ride bus service, which was introduced to shuttle tourists from Whisby Garden Centre to Lincoln Castle this summer, will cease from October.
Lincolnshire County Council launched a fleet of Lincoln Castle Shuttle coaches ready for the castle's reopening on April 1.
The service, which is estimated to cost £252,000, consists of branded buses, operated by PC Coaches of Lincoln, displaying a video presentation for visitors and dropping off at Newport Arch near to Lincoln's Bailgate.
Tickets for the park & ride service are £6 per car and run every 15 to 20 minutes.
Usage for the 22 days of operation in April 2015 was 278 cars. Usage for the 31 days in May was 539 cars, a 38% increase on April – with £4,902 being generated in ticket sales across the two months.
This year, Lincoln and the surrounding areas is benefiting from a boom of visitors after a £22 million revamp of Lincoln Castle, the 800th anniversary of the Magna Carta and a packed schedule of summer events.
The county council says the cost of the shuttle service has been more than covered by the increased income at the castle.
The council says the city's infrastructure has been coping well with the increased number of tourists, therefore it has decided to discontinue it later this year.
Tony McGinty from Lincolnshire County Council said: "We knew there was going to be a huge surge in visitors to the city when the castle re-opened. This was our chance to showcase all that Lincoln has to offer, and we wanted to make a good impression.
"We were determined to ensure that no one coming to the city would be left struggling to find somewhere to park or being stuck in tailbacks.
"So putting the shuttle bus in place to take some of the pressure off was the right thing to do.
"However, even though the castle is attracting around three times the usual number of visitors, things seem to be going smoothly.
"Of course, the bulk of the pressure will come over the months of July and August, but it's clear that the existing infrastructure is standing up to the strain well.
"Therefore, we have taken the decision to conclude the contract at the end of October."